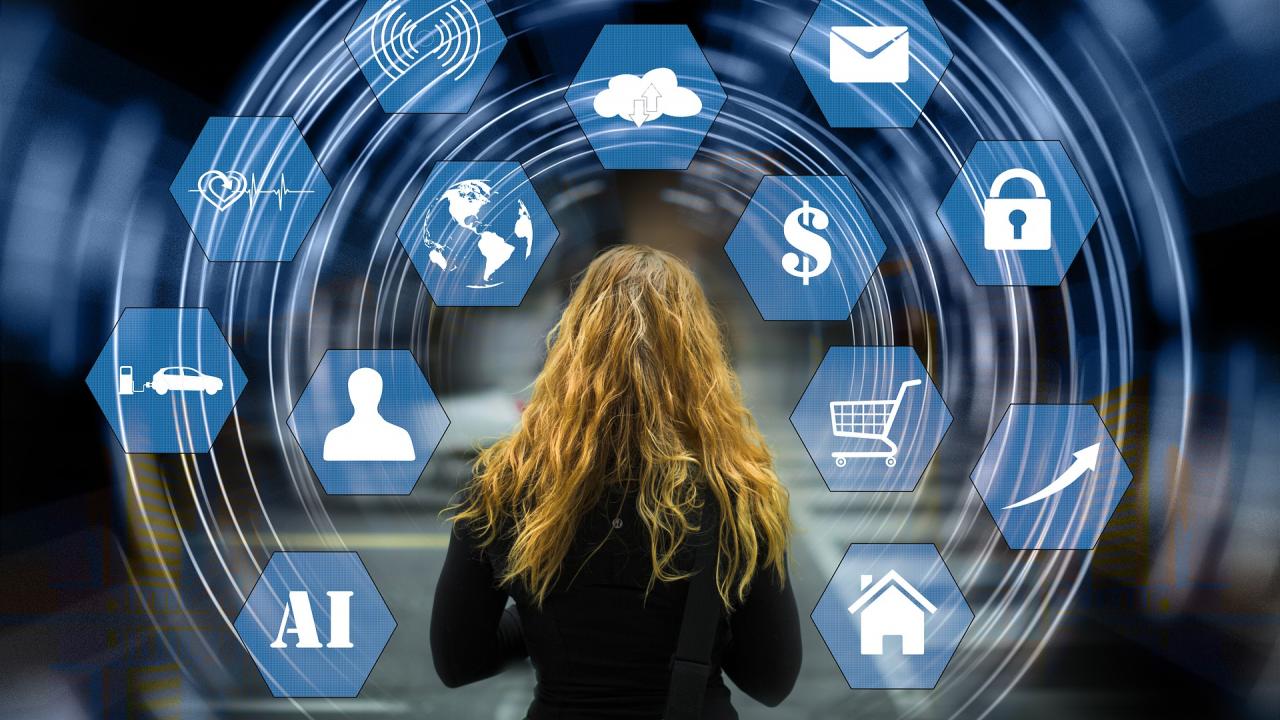 UC Davis Alumni Career Programs presents: Women in Tech: Careers and Networks
Date: August 19, 2020
Time: 12:00 - 1:00 pm (PST)
Register: https://tinyurl.com/y4976paj

Join us as we learn from four accomplished UC Davis Alumni about their experience and career journey in the world of technology. Our panelists and moderator come from both technical and non-technical roles in the tech space. Come ready to glean advice and tips on how to navigate a career and build reliable networks as a woman in tech. Use their stories for motivation to determine your next steps to pursue a career in technology and grow your personal network.
Panelists:
Chloé Messdaghi '08
VP of Strategy at Point3 Security

Chloé Messdaghi is the VP of Strategy at Point3 Security.  She is a ethical hacker advocate who strongly believes that information security is a humanitarian issue. Besides her passion to keep people safe and empowered online & offline, she is driven to fight for hacker rights. She is the founder & CEO of WeAreHackerz (formerly known as WomenHackerz) & the President and cofounder of Women of Security (WoSEC), podcaster for ITSP Magazine's The Uncommon Journey, and runs the Hacker Book Club.

Syeda Kauser Inamdar '15 
Software Engineer at LinkedIn

Syeda Kauser Inamdar is a software engineer at LinkedIn focused on building infrastructure automation to keep the site up. Since graduating with a Bachelor of Science in Computer Science from UC Davis, she has had several years of industry experience programming in Python, creating automation, and partaking in code reviews. Passionate about public speaking, and empowering engineers to improve their code review processes, she gave a couple code review tech talks at a SF Python Meetup and at the WWCodeDigital conference this year. Kauser grew up in the Bay Area and enjoys hiking, reading, and making latte art.

Andréa Long '12
Global Marketing Manager, Recruiting Events and Partnerships

Andréa Long is a Bay Area native, UC Davis alumna, event planner, and health and fitness enthusiast. Andréa is the Global Marketing Manager, Recruiting Events and Partnerships at Twilio where she manages the recruiting events and diversity partnerships strategy. She also leads end-to-end execution of global employer branding events (Twilio After Hours and Twilio Unplugged), recruiting conferences, and internal inclusion events. Prior to Twilio, Andréa managed branding, marketing, and events on the Recruiting team at Lyft. Andréa also co-led Lyft's Black Employee Resource Group and launched the company's first series of events celebrating Black History Month in 2017. In further efforts to increase diversity and inclusion, Andréa co-founded Our Collective, a community resource group for Silicon Valley professionals.
Moderator:
 
Sasha Lekach '10
Tech Reporter at Mashable

A native to foggy San Francisco, Sasha Lekach has covered local news in her hometown and tech stories (mostly about transportation) for the online news outlet Mashable. She received her master's from the UC Berkeley Graduate School of Journalism and her undergraduate degree at UC Davis. Previously she was at the SF Chronicle's website (SFGate), Twitter, and a brief stint at the Chicago Tribune. Spent many years at the local news wire Bay City News. She was an associate editor for The California Aggie while at UC Davis.
Register: https://tinyurl.com/y4976paj
Tags