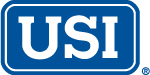 Every year, Travel Insurance Select gives peace of mind to thousands of travelers just like you. Be sure you are adequately insured for your next trip – whether participating in an Aggie Adventures trip or traveling on your own. Travel Insurance Select is one of the most complete travel insurance plans offered anywhere—it is a flexible plan giving you a choice of benefits and services.
SAA, CAAA, and APFA Benefit
SAA, CAAA, and APFA members have access to purchasing travel insurance through USI. Please contact us at alumni@ucdavis.edu for the access link or you can find it in the latest member benefit newsletter in your inbox. 
Address
USI Travel Insurance Services
United States