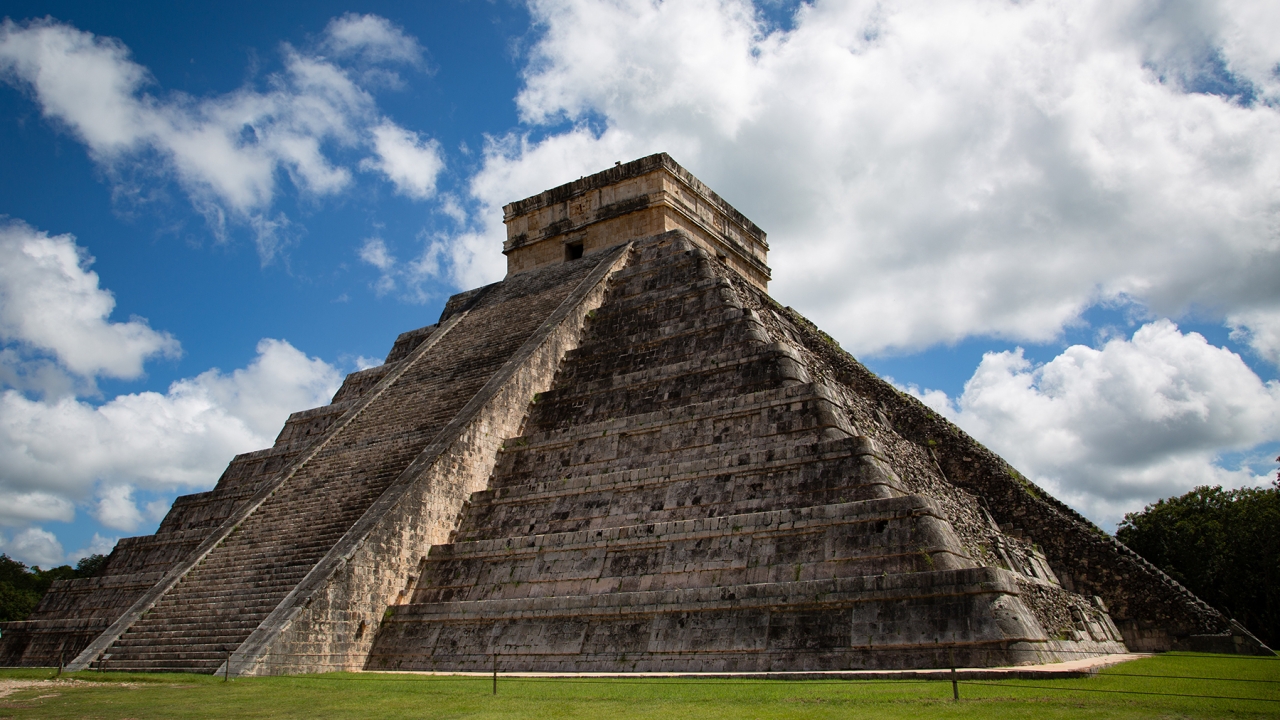 Embark on an enriching and exciting cultural exploration in Mexico, named Travel + Leisure's 2022 Destination of the Year!
The Yucatán's Mayan riches and historic grandeur await you on this seven-night, first-class journey based in the charming colonial city of Mérida. Marvel at the monumental ancient cities of Chichén Itzá and Uxmal, both UNESCO World Heritage sites, while learning about the extraordinary Mayan civilization from expert guides and lecturers. Head to Izamal, Yucatán's Yellow City, to soak up its radiant architecture, and admire coral-pink flamingos in the tranquil Celestún Estuary. You'll also enjoy exploring Mérida's inviting streets, buzzing with dynamic culture, top-notch food and warm hospitality, and relish joyful performances featuring Mariachi music and swirling dancers. Other engaging excursions introduce you to local artisans and a beautiful underground cenote. Plus, choose a fun Mérida tour that speaks to you, focused on street food, honey bees or a historic mansion! This small-group experience includes a Travel Director and a generous meal plan with wine at dinner. No single supplement!
Price:
Starting at $3,195
For more information or to reserve your place on tour, please call the tour operator AHI TRAVEL toll-free at 800-323-7373.
Map: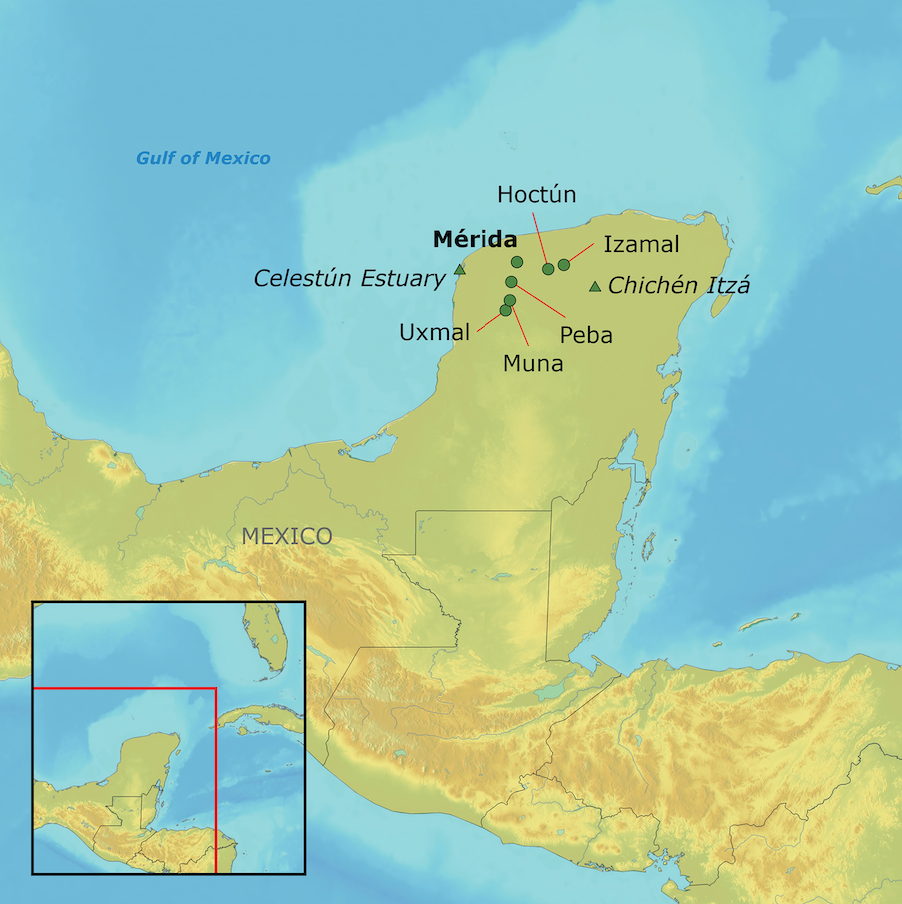 Event Category
Tags