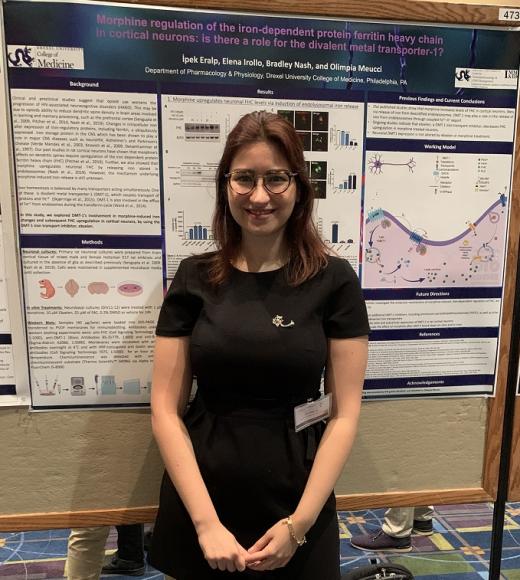 Bio
Ipek Eralp '18 lends an ear to anyone in need through Drexel University's 7 cups program, an anonymous online emotional support service, while also earning her masters degree in pharmacology and physiology there.
"People are feeling vulnerable as they struggle with responsibilities and emotions," Ipek said. "I feel the happiest when I'm able to listen, offer my empathy, and direct people to the right resources."
On the flip side, Ipek is grateful for her own support system of friends because being away from her parents, who are physicians in Istanbul, can be tough.
"I learned the importance of being there for others in need, just like how my fellow Aggies were there for me when I was acclimating to college life in the U.S.," Ipek said. "I'm proud to be an Aggie and give back to the very community that played a role in shaping who I am today."
Thank you, Ipek!
How are you helping? Tell us your story.
Tags