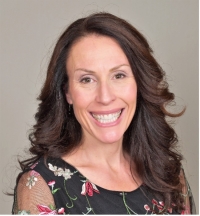 Charmaign Lomastro
Charmaign Lomastro, a Professional Certified Coach, brings 20+ years of experience in career development, workforce development, higher education and human resources. She supports professionals, at various levels, to accelerate their newfound career direction, discover their strengths, and further develop their skill set. Charmaign coaches and inspires clients to tap into their authenticity, present their best selves, stand out in the crowd, and ideally land their ultimate job.
Charmaign's specialties include career exploration, career transition, professional branding, resume writing, interview coaching and contemporary job searching skills. She guides clients in a career pivot or new career direction to identify their key career drivers, build on their past experience, integrate assessments into an actionable career plan, and understand how to best research career options in a competitive and ever-changing job market.
Based on Charmaign's own career journey, her true passion is inspiring people to discover and follow a career that makes them smile, connects to their heart and to their purpose. She partners with clients to help them break through the obstacles that are holding them back. She believes in providing clients with an oasis to pause, reflect, tune into their best self, their own greatness, so they can reflect and regroup for the next step in their career.
Education and certifications
Master of Arts in Intercultural Relations - Human Resource Training & Development, School for International Training Graduate Institute
Professional Certified Coach Credential, International Coaching Federation
Professional Coaching Certification, UC Davis Continuing & Professional Education
Career Transition Coach Certification, Career Thought Leaders
Professional Resume Writer Certification, Professional Association of Resume Writers & Career Coaches
Leadership Coach Certification, Certified Coaches Federation
Careers Reimagined

If you are a professional, who is ready to break through the obstacles that are holding you back from where you are, to where you want to be, Careers Reimagined will offer you the support and strategic elements to navigate your career, cultivate your full potential, and propel you forward into a new career direction.
Available coaching methods
Virtual (via video conferencing), Phone
Career stages
Recent graduates, Entry-level, Mid-career, Career Pivot, Career Transition, Career Management, General Counseling/Coaching
Industry
All industries
Contact
Website: https://coach-charmaign.wixsite.com/website-2 
LinkedIn: https://www.linkedin.com/in/charmaignlomastro/  
Email: PCCCoachCharmaign@gmail.com
Phone Number: 916-936-5595
Member benefits offered
All Cal Aggie Alumni Association (CAAA), Student Alumni Association (SAA) members, and Retiree Center members will receive:
15% off 1:1 career coaching session
20% off career coaching package
Free 15-minute coaching inquiry session
25% referral discount
10% off resume and cover letter review
10% off LinkedIn review