Gavan Ambrosini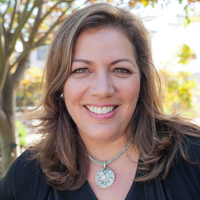 An ICF-certified professional coach, Gavan has more than 15+ years' experience coaching senior level executives and emerging leaders across all sectors on developing leadership and career management strategies for success. She helps you connect to your unique strengths and to strengthen your relationships with others to increase your leadership effectiveness. She will partner with you to gain personal mastery in reaching your professional potential or to reach a clearly defined goal. Her clients learn how to define and develop their authentic leadership style to become more influential, trusted, and credible leaders in their organizations.
Education and Certifications
Master of Arts in Organizational Learning and Effectiveness
International Coaching Federation Professional Certified Coach (ICF-PCC)
UC Davis Professional Coaching for Life and Work
Leadership Circle Profile 360- Certified Practitioner
Gallup Certified CliftonStrengths Coach and Trainer
Learning in Action Technology (LIAT)- Emotional Intelligence(EQ) Practitioner
Accelerating Coach Excellence (ACE) Certified Coach
North America -Coach Supervision Academy- Certified Coach Supervisor
National Career Development Association- Certified Career Development Facilitator 
Certified Mediator
Ambrosini Consulting Group

The Ambrosini Consulting Group provides leadership coaching and career management consulting to individuals and organizations
We offer elegant customized solutions to support and engage teams at every layer of your business.  
We help our clients with
Leadership development
Strategic planning
Building teams
Employee engagement
Career Management Consulting
Our bench of ICF professionally certified coaches offer group and individual coaching to help you manage your career or your business with clarity and confidence. We are certified in assessments such as Leadership Circle Profile 360's, LPI, CliftonStrengths and Learning in Action's Emotional Intelligence to help your teams and leadership develop your leadership potential and edge.  
Available Coaching Methods
Virtual (via video conferencing and phone)
Career stages
Mid-Career, C-Suite, Career Pivot, Management, General Counseling/Coaching
Industry
All industries: Tech, Healthcare, Higher Education, Government, Non-Profit
Contact
Website: https://www.ambrosinigroup.com/
LinkedIn: www.linkedIn.com/in/gavanambrosini
Email: gavan@ambrosinigroup.com
Phone Number: 916-399-3414
Member benefits offered
All Association members, inclusive of Retiree Center members, are eligible to receive 20% discount on all coaching services. All clients interested in one-on-one coaching receive a complimentary consultation call to explore coaching goals and match.
All Association members, inclusive of Retiree Center members, are eligible to receive one complimentary, 15-minute document review of resume, cover letter, or LinkedIn profile via email.