Michele Smith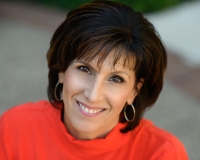 Michele Smith, CEO of Better Possibilities, LLC is a dedicated Leadership Coach with extensive experience coaching individuals across all levels of the organization. She has a passion for helping leaders prepare for the next open door in their career. She has broad experience as a designated leader and change management consultant, with expertise in team building, leadership development, and facilitation/coaching of leadership to arrive at an organizational strategy with aligned goals, solutions, and ultimately culture change. Michele is also a skilled Performance Improvement Coach and Facilitator (in person and virtual), with in-depth knowledge in healthcare, healthcare finance, and lean tools and methodologies.
Education and Certifications
Professional and Life Coaching Certification
Professional Certified Coach (PCC), International Coaching Federation
DISC Behavioral Analysis Certified Consultant
Prosci Certified Change Practitioner

Master of Health Administration, University of Phoenix
Better Possibilities

Better Possibilities provides coaching, consulting, speaking, and facilitation that uncovers better possibilities in business and in life.
Regardless of your organization's size, if you are looking to achieve the next level of success, our strategies and philosophies can help. Whether you are looking to improve your employees' engagement, boost productivity and quality of work, or increase revenues, our coaching, leadership development, speaking and facilitation services can help you get there. We will assess your unique situation and tailor a solution to fit you and your organization – customized to support your business needs.
No matter where you are in your career, we offer coaching and mentoring to support your leadership journey.  Coaching provides the opportunity to achieve lasting results, and be the best version of you, both personally and professionally.  
Available Coaching Methods
In-person, virtual (via video conferencing and phone)
Career stages
Entry-level, Mid-Career, C-Suite, Career Pivot, Management, General Counseling/Coaching
Industry
All industries (Profit and Not for Profit)
Contact
Website: https://www.betterpossibilities.com/
LinkedIn: https://www.linkedin.com/in/michelesmithcoach
Email: michele@betterpossibilities.com
Phone Number: 530-570-0120
Member benefits offered
All Association members, inclusive of the Retiree Center, are eligible to receive a monthly leadership development newsletter for one-year (complimentary).
All Association members, inclusive of the Retiree Center, will receive 20% off coaching/mentoring packages.
All Association members, inclusive of the Retiree Center, will receive 30% off the following offerings:

DISC Personality Indicator Report
DISC Personality Indicator Report with Debrief
5-week virtual Mastermind on one of the leadership development books written by John Maxwell. Current offering is 15 Invaluable Laws of Growth