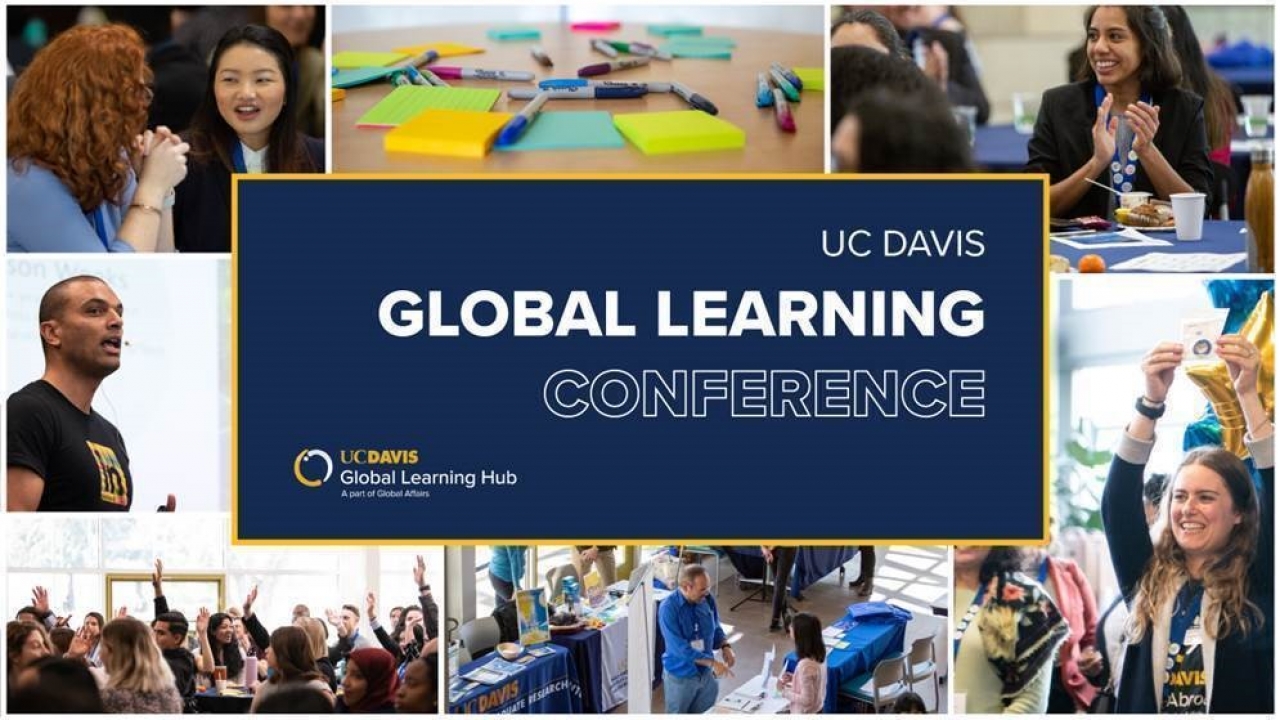 The UC Davis Global Learning Conference is for all undergraduate, graduate, professional students, and alumni. This conference is ideal for students with intercultural experience, international students, first generation students, students from diverse backgrounds, study abroad returnees, and anyone interested in solving global challenges. We invite you to participate and learn how to translate your global experiences in your career development. Learn from global professionals, network with organizations and connect with like-minded peers.
Check out the full session descriptions by exploring the full conference schedule here.
Register by Wednesday, April 14th and be entered in a raffle to WIN A PAIR OF APPLE AIR PODS*! Other raffle and participation prizes will be offered throughout the conference and will include: $100 visa gift card, one-on-one career coaching, and LinkedIn Premium subscriptions!
Tags