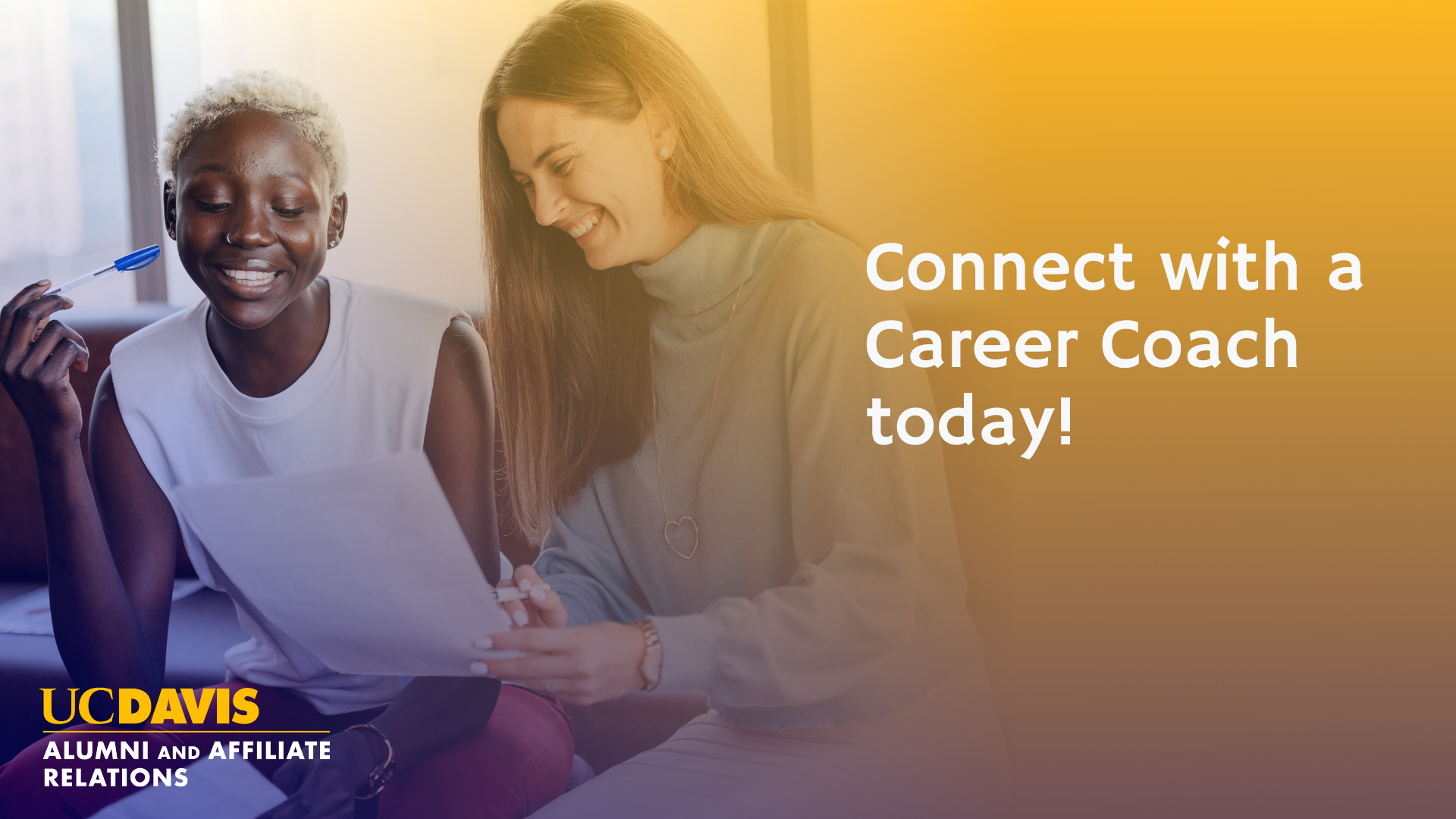 Connect with a career coach today. A professional career coach can help you create a personalized plan designed to meet your goals. All coaches listed below were vetted by the UC Davis Cal Aggie Alumni Association. 
Our line-up of Coaches include: 
Gavan Ambrosini, Ambrosini Consulting Group
Christina Dalton, Expanding Your Horizons
Brandy DeOrnaellas, Life by Design Coaching 
SueAnn Freeman, Active Coaching Techniques
Donna Justice, JustUs Coaching and Consulting  
Charmaign Lomastro, Careers Reimagined
Michele Smith, Better Possibilities
Dennis Uhnavy, REFLECTIV Advisors 
Andrea Weiss, Andrea Weiss Career Counseling 
Learn more about our Career Coaches here. 
CAAA/SAA/APFA Member Benefit: 
Career coaching services listed here are available at a discount to Cal Aggie Alumni Association, Aggie Parent and Family Association, Student Alumni Association and Retiree Center members. Learn more about membership here.