A half-century of Aggie excellence
2023 Alumni Awardees to be celebrated at 50th anniversary gala
The Cal Aggie Alumni Association of the University of California, Davis, today (March 2) announced the recipients of its 2023 Alumni Awards. This year is the 50th anniversary of honoring the achievements and impact of outstanding alumni and friends of UC Davis. 
The winners are leaders in engineering, global and local government relations, agriculture, investment and education who are being honored for their unwavering efforts to help others through their work.
The Cal Aggie Alumni Association, or CAAA, which serves more than 304,000 UC Davis alumni, selected these exceptional individuals to recognize the impact they have had on UC Davis and the world:
Outstanding Alumnus Award — Michael Hurlston '88, M.B.A. '90, M.S. '91
Emil M. Mrak International Award — Mari Elka Pangestu Ph.D. '86
Young Alumna Award — Sadalia King '13
Aggie Service Award — Michael Campbell '68
Lifetime Achievement Award — C. Bryan Cameron '80
Distinguished Friend of the University — Rosalie S. Vanderhoef
"Our Alumni Awards are a signature program of the Alumni Association and to celebrate a half-century of Aggie excellence is truly a milestone," said Dana Allen, assistant vice chancellor and executive director of CAAA. "The 2023 honorees have transformed the world around them and exemplify the values that are core to UC Davis and our organization."
The 50th annual Alumni Awards gala, "A Night at the Aggies," will take place at the Walter A. Buehler Alumni Center at UC Davis on Thursday, May 4 at 5 p.m.

Outstanding Alumnus Award: Michael Hurlston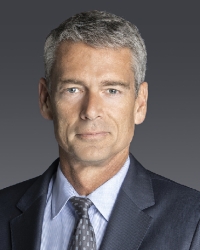 Hurlston is the CEO of Synaptics, a semiconductor company that is a leader in solutions for the Internet of Things market. Prior, he was CEO of an optical communications company, Finisar, and held executive positions at Broadcom, a leader in semiconductors for wireless communications. Hurlston serves on several public company boards, the UC Davis Dean's Advisory councils for the College of Engineering and Graduate School of Management, and the UC Davis Board of Trustees.
Hurlston and his wife, Joelle Hurlston '89, met as undergraduates on campus and today support several initiatives at UC Davis. In 2016 they endowed a presidential chair that rotates between the Graduate School of Management, College of Agricultural and Environmental Sciences and College of Engineering. Their most recent gift was for holistic student support: $8 million to the Division of Student Affairs to support Aggies along every step of their college paths, from meeting basic needs to offering career development opportunities, as well as establishing the first endowed deanship on the Davis campus, at the Graduate School of Management.
Emil M. Mrak International Award: Mari Elka Pangestu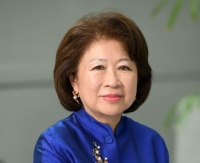 Pangestu has made tremendous global impact over a 30-year career in academia, government and international organizations. She is a professor of international economics at the University of Indonesia and has recently retired from the World Bank, where she oversaw development policy and partnerships. She has also served as the Minister of Trade and Minister of Tourism and Creative Economy in Indonesia.
Pangestu continues to bring her expertise and collaborative spirit back to UC Davis. In April, she was a featured speaker at a symposium on achieving sustainable and inclusive development. Pangestu shared current areas of focus by the World Bank and conducted a series of meetings on campus with students and faculty. Her passion and commitment to advancing global education and solving learning and health challenges have been invaluable in strengthening the connection between Indonesia and UC Davis.
Young Alumna Award: Sadalia King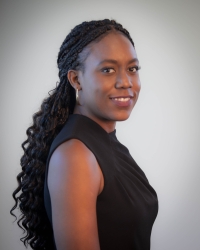 King serves as the associate director of government relations for Catalyst California, a nonprofit organization that advocates for racial justice by building power and transforming public systems. She leads the organization's statewide legislative, budgetary, and administrative advocacy portfolio and manages the government relations team in the Sacramento Satellite office.
At UC Davis, King continues her advocacy work. She serves as a board member on the College of Letters and Science Government and Public Policy Alumni Group, a purpose-driven group focused on the advancement of UC Davis students and alumni seeking careers in public policy through social networking, professional development and graduate career opportunities. King is also a co-chair and founding member of the College of Letters and Science Young Alumni Network. She's committed to paying it forward and helping other young alumni establish themselves in the increasingly competitive job market.
Aggie Service Award: Michael Campbell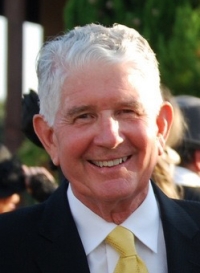 Over the past 50 years, Campbell has demonstrated exemplary Aggie Pride and dedication by his volunteer and leadership efforts on behalf of the campus. He has served twice on the CAAA board. His volunteer, leadership and philanthropic contributions have been focused on the CAAA, the College of Agricultural and Environmental Sciences, the Internship and Career Center and the CAAA River Delta Network.
In 2015, he created the Michael Campbell Agricultural Leadership Prize to recognize outstanding undergraduate leaders majoring in agriculture. With fellow classmates, he led the six-year effort to create the iconic Class of 1968 Gateway at the corner of Howard Way and Russell Boulevard. He currently serves on the Chancellor's Club Cabinet. Campbell is a graduate of the California Agricultural Leadership Program and served as a 1982-83 White House Fellow in Washington, D.C. He has previously been recognized with CAAA's first Young Alumnus Award and the College of Agricultural and Environmental Sciences Award of Distinction.
Lifetime Achievement Award: C. Bryan Cameron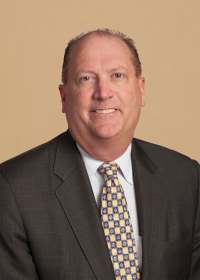 Cameron spent his professional career at Dodge & Cox, a large investment management firm, where he retired in 2021 as the senior vice president and director of equity research. His leadership, philanthropy and dedication to UC Davis will transform the university's research and educational excellence for years to come. 
To support excellence and help make a lasting impact, Cameron volunteers on nonprofit boards, including serving on the Chancellor's Board of Advisors since 2014 and providing expertise on key issues affecting the university. He established two endowed chairs at UC Davis — first in 2006 for the Department of Economics, naming it the C. Bryan Cameron Distinguished Chair in International Economics. In 2019 he created the C. Bryan Cameron Presidential Chair in Neuroscience to accelerate the understanding of serious mental illness and advance the development of new treatments.

In 2016, he founded the Bryan Cameron Education Foundation to inspire young adults to make a positive impact in their communities and society. To date, the foundation has provided 105 full-tuition, merit-based undergraduate scholarships to high school students nationwide.
Distinguished Friend of the University: Rosalie Vanderhoef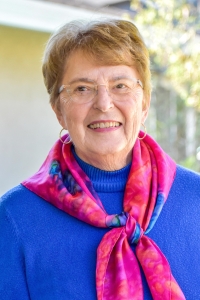 Vanderhoef, a former elementary school teacher and spouse to the late UC Davis Chancellor Emeritus Larry Vanderhoef, has a long legacy of support at UC Davis spanning almost 40 years and benefiting over 20 areas on campus.
Vanderhoef played a leading role in the opening of the Mondavi Center, volunteering to assist with education, outreach, fundraising and audience development. She's served in many leadership roles there and has helped organize pre-performance lectures and trained ushers and docents. 
At the School of Education, her leadership and support have provided learning opportunities for future educators and brought international recognition to the Teacher Education program. Among many other achievements, she helped nurture the program that links the school with Globe Education, an outreach center affiliated with Shakespeare's Globe Theatre in London. She has also always been a passionate supporter and fan of athletics, including the construction of the UC Davis Health Stadium.
Secondary Categories