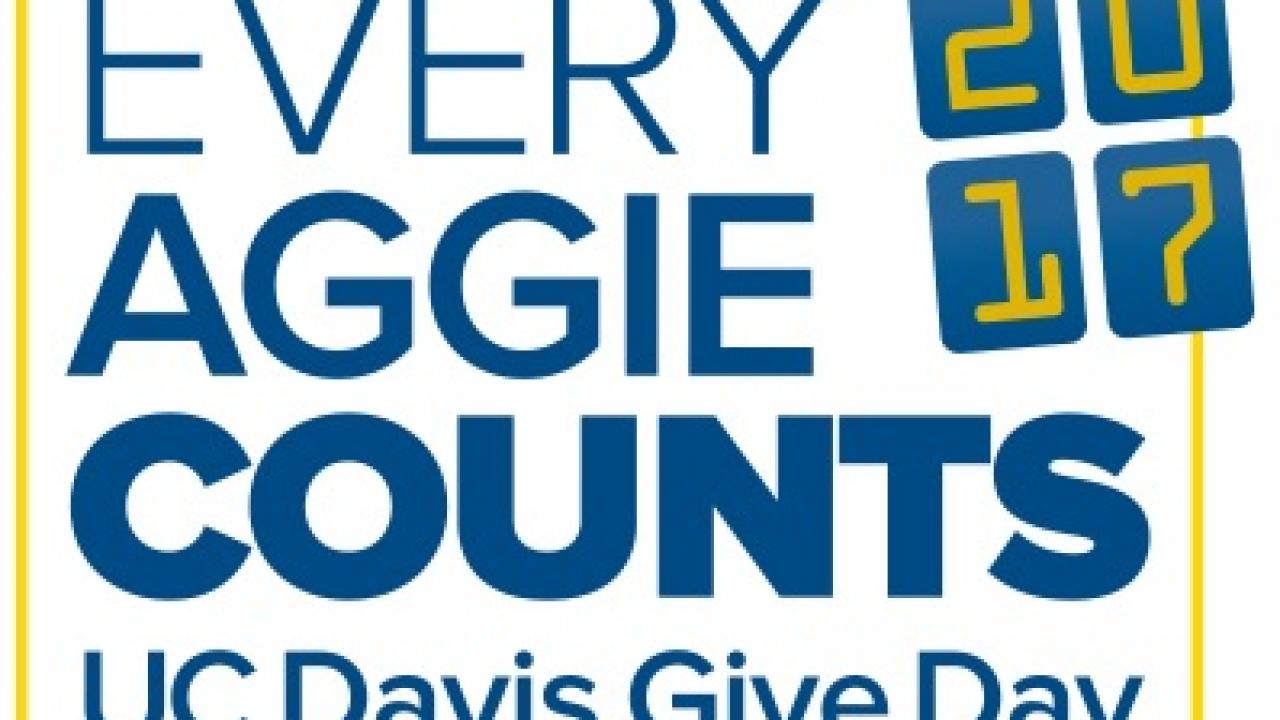 Join fellow Aggies online and in-person from noon on Friday, April 21, until 5 p.m. the next day, Picnic Day. Donors, scholarship recipients and faculty members who have been supported by philanthropy will also participate in the Picnic Day Parade, to illustrate philanthropy's impact on UC Davis. Additionally, a text-to-give campaign will be promoted at various Picnic Day events.

Keep an eye out on social media for posts from alumni, parents, faculty, staff and friends about how you can support the university. Grateful patients of UC Davis Health will be also encouraged to give to programs that have made a difference in their families' lives, and likewise for pet owners grateful for UC Davis veterinary services.

"Give Day is a great and user-friendly opportunity for alumni, friends, students, parents, and others to donate to UC Davis," said Toni Alejandria '08, a CAAA Life Member, board member and Give Day social ambassador who will be tweeting on Give Day @aTouchofAir.

She added, "We're growing as a university in our research and recognition and what better way to support our alma mater than with a donation of any size to continue building its legacy? My fellow alumni and I are excited to take part in Give Day, and we encourage others out there to give what they can – every Aggie counts!"

Give Day will benefit all UC Davis schools and colleges, UC Davis Health, Intercollegiate Athletics, the University Library, We Are Aggie Pride, Cal Aggie Alumni Association, Arboretum and Public Garden and several other campus units.