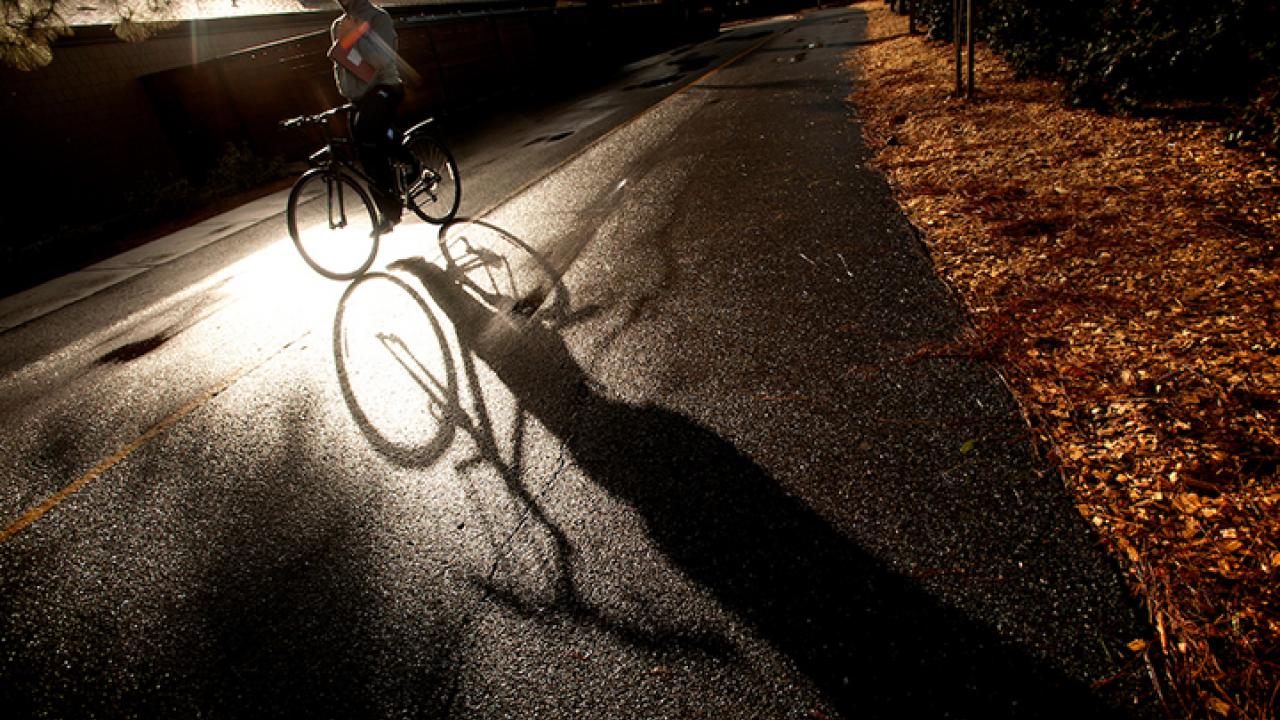 Holiday season is upon us and for parents of first-year Aggies, now might be a good time to reexamine your student's dependency on a vehicle while at UC Davis. Public transportation and ample bicycle lanes are some of the many things that make Davis such a commuter-friendly community. By now, your student has likely acclimated to their Davis-way of living…and so should you.
Many students end up having vehicles at college because parents want to feel comfortable. Knowing your child has immediate access to a car can feel like a lifeline. But for the student who depends on their vehicle to get around, they may simply have a hesitation toward using public transportation, because they've never had to try it. And while a parent or a student may think they have an advantage over students without cars, since those who have to wait for a bus or must bike longer than it would take to drive, the opposite is probably true.
A car can be a burden for a student. Parking is scarce and expensive on campus. There's also the monthly cost of insurance, gas, parking tickets, maintenance and the ever-present temptation to drive distracted. Plus, the slow burn of time your student spends sitting in traffic, looking for parking, walking to class from the outskirts of campus (UC Davis is closed to vehicles) and becoming a personal taxi for friends without vehicles can add up quickly. We don't want to scare you into reclaiming your child's vehicle, we just want you to understand that they are probably alright without it and you will be too!
This holiday season, if your student is driving home, consider talking to them about going car-free for the Winter quarter. Or maybe they'll talk to you! And if your student has already embraced the myriad of transportation modes available in Davis and surrounding areas, consider yourself lucky to have a true Aggie in your midst!
Here are some transportation options for traveling short and long distances from Davis:
Need advice on your student living a car-free life at UC Davis? The goClub can help! Email us at goclub.ucdavis.edu to find out about transportation options around Davis, or email our goClub team to get a custom trip plan.
Category
Tags