The UC Davis Parent and Family Council is a group of parent and family member volunteers who are committed to improving the quality of the university experience for the entire UC Davis community.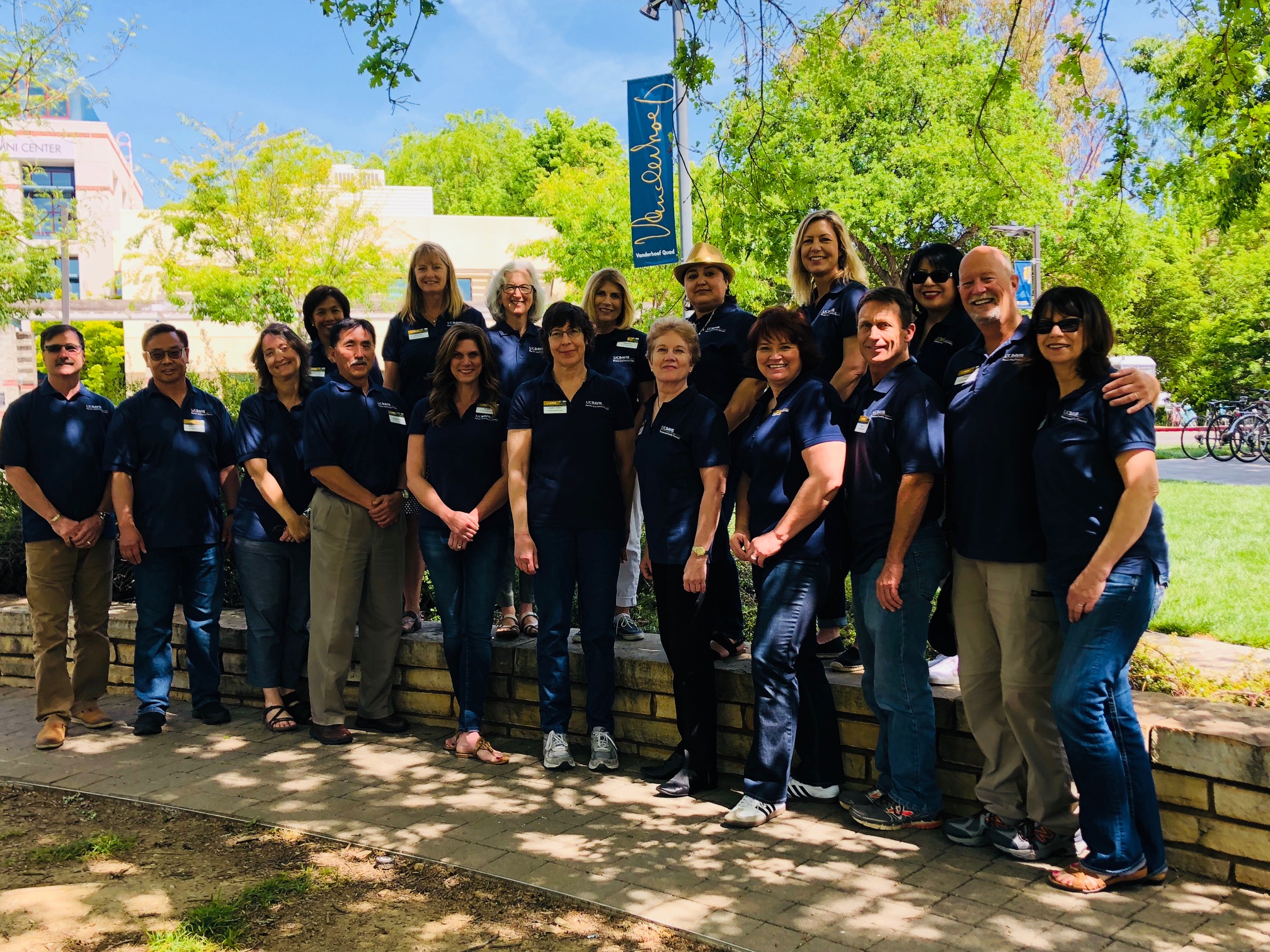 2017 - 2018 APFA Parent Council Leadership
President: Claudia Capurro
Vice President: Joe McDermott
Committee Chairs
Scholarship Chair: Dennis Chin
Parent Communication and Support Chair: Sylvia Pardini
Parent Communication and Support: Mari Corbin
Traditions Chair: Jeff Jarvis
Out-of-State/International Chair: Joe McDermott
Ambassadors Co-Chair: Kristen Padgett 
APFC Recruitment Committee Chair: Kristina Tenner
Council members contribute by engaging with the university in numerous ways such as:
Facilitate communication and representing the interests of Aggie parents by sharing their opinions, concerns and feedback with university representatives. Increase parent engagement at university-sponsored campus and regional events.

Discuss issues impacting the student experience at UC Davis and make unified recommendations as needed to Parent and Family Programs.

Attend at least two meetings per academic year, one in conjunction with Parent & Family Weekend (fall quarter) and one in conjunction with Picnic Day (spring quarter).

Promote the mission and activities of UC Davis among personal and professional contacts and networks.

Participate in volunteer opportunities and serve as UC Davis ambassadors throughout the year, including at Orientations and Aggie Welcomes, Move-In Day, Parent and Family Weekend, Picnic Day and regional events.

Welcome new parents in your geographic area.

Assist with regional parent receptions and admitted student events.

Assist and advise the university in strategies to engage parents in important volunteer roles.

Council members are strongly encouraged, but not required, to make an annual gift to UC Davis.

Council members are asked to encourage other parents to volunteer.

Make follow-up calls to thank parents for their contributions to the 

Parents Fund.

Serve a two-year term of service, with the option of a second two-year term.
Applications are now being accepted for the Aggie Parent and Family Council! Applicants must be a member of the Aggie Parent and Family Association, and applications must be submitted by
Friday, January 25, 2019. 
Please apply
here
.