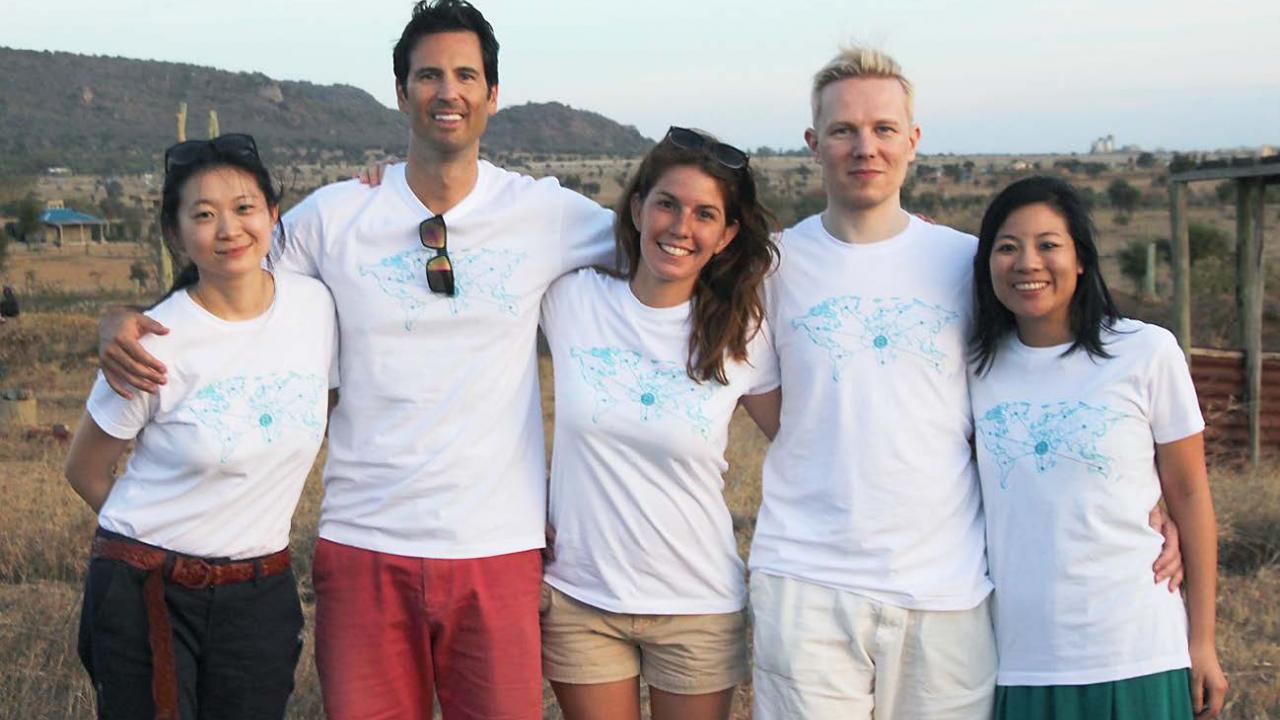 By Brad Hooker
BitPesa was an investmentn opportunity like no other. For Adam Gouveia MBA '13, it was compelling enough to quit his San Francisco finance job and go to work for one of his clients. Like a virtual bank, BitPesa makes doing business in Africa easier through faster and cheaper cross-border payments, with just a smartphone and without any physical bank buildings.
"An opportunity came up last year to join," said Gouveia, who knew the team through his investment work, "and a month later I moved to Kenya!"
International innovation
Gouveia's path to BitPesa started with two degrees from UC Davis. In 2005, he earned his B.S. in managerial economics and later while working in San Francisco, he earned his MBA in finance from the Graduate School of Management's Bay Area Part-Time MBA program. The experience inspired him to support the UC Davis community through his MBA class gift.
"The MBA program helped in many ways," he said. "I use the knowledge from my finance courses on a daily basis, but the soft skills are key in helping me manage a distributed team across three countries."
Gouveia said he always wanted a career with international exposure after studying abroad in Finland in high school and Costa Rica as an undergraduate.
The only pan-African company of its class
BitPesa launched in 2013, when founder Elizabeth Rossiello saw a rising trend and demand for African banks that were mobile-only. She went on a fact-finding mission and raised seed money to build a financial technology startup based on Bitcoin, an open-sourced digital currency. BitPesa acts as a B2B foreign exchange, sending and collecting business payments between Africa and the rest of the world. This new type of financial technology can have the same leapfrog effect in Africa as cell phones have had.
"The founding team is a great group of fearless women," said Gouveia. "The majority of the management team is women, and together we've impacted businesses all over the continent by lowering the cost of international trade." Gouveia became fascinated with BitPesa in 2014 while working as a trader at Pantera Capital Management, an early investor in the company. In 2015, he moved to Cape Town, South Africa, and co-founded the investment fund FluintC Limited, which focused on BitPesa's market area of digital currency and financial technology startups known as blockchain companies.
Since joining BitPesa in 2016, Gouveia has been promoted to chief financial officer, overseeing 10 employees spread across Kenya, Nigeria and Senegal. By the end of this year, he says BitPesa will grow to be a team of 40 and branch out to seven markets across Africa and Europe.
"I am extremely grateful to have the opportunity to work in an exciting industry that has a positive impact on African businesses," said Gouveia. "And it wouldn't have been possible without my education from UC Davis."
Category
Tags