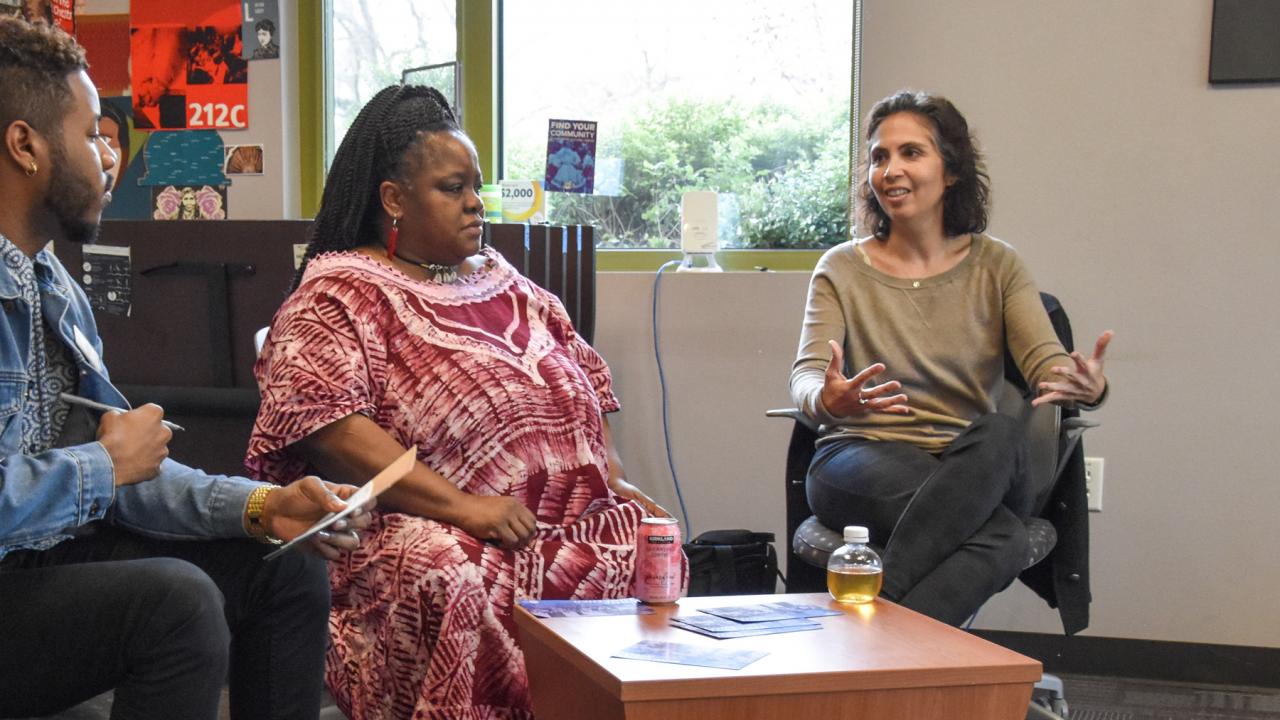 30 Years After Hunger Strike, Gaytan Remains Advocate for Students
By Ashley Han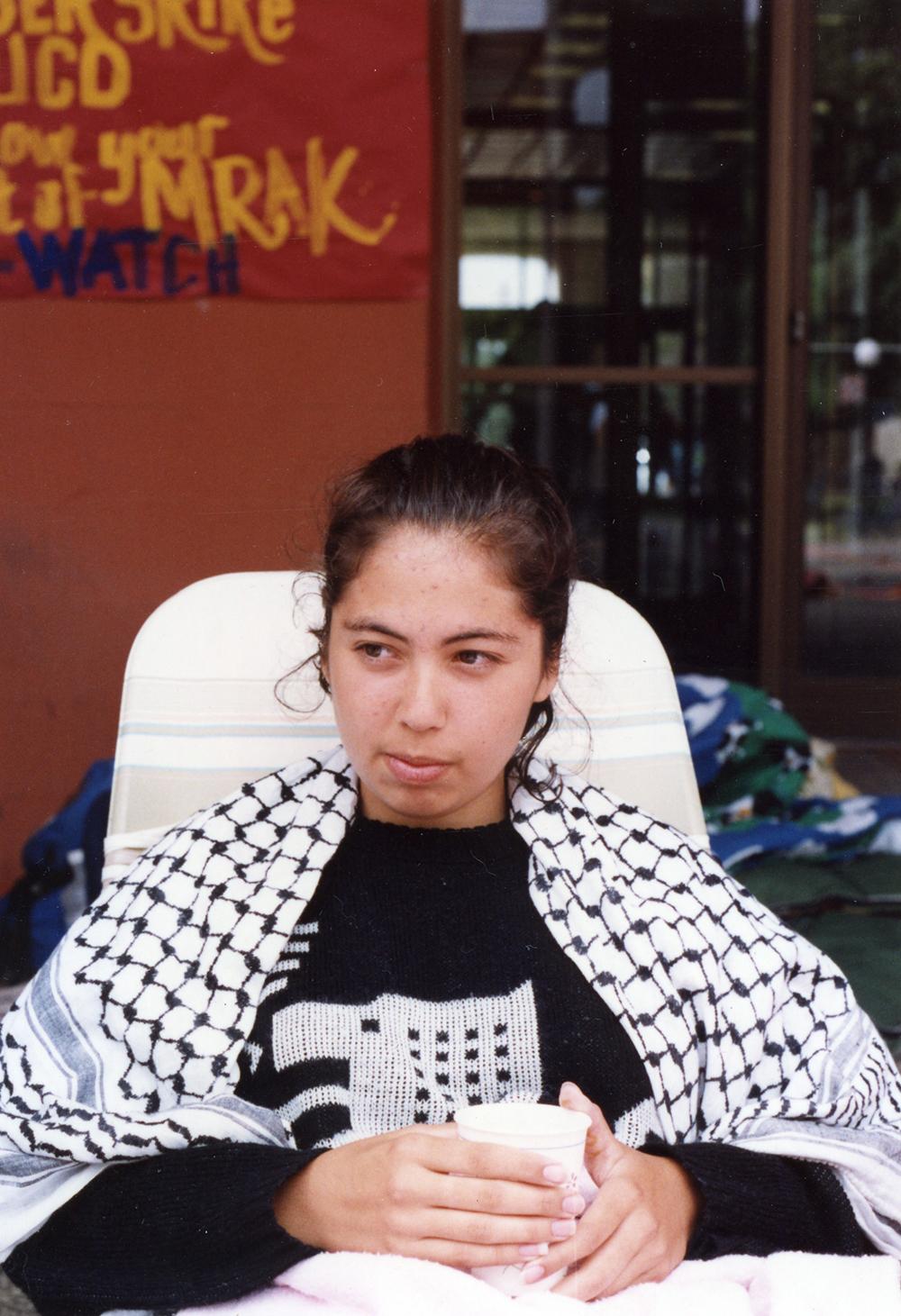 Andrea Gaytan '92 remembers the day she and three other undergraduate students began a six-day hunger strike on the steps of Mrak Hall to demonstrate for social and academic justice. At the time, she had no idea the work they began would continue 30 years later.
Today the dean at the Sacramento City College Davis Center, Gaytan has dedicated her career to higher education with a focus on advocating for underrepresented students. She spent much of that time at UC Davis, which she describes as much more inclusive than the campus she arrived at for college.
"It's very healing for me to see how much UC Davis has evolved and improved," Gaytan said. "The amount of resources that are now dedicated to supporting marginalized students on campus is enormous compared to what I experienced as an undergrad."
In 1990, the hunger strikers and their allies decided to protest for social and academic justice for students from historically underrepresented communities in higher education. Through their successful hunger strike, they negotiated multiple agreements with the UC Davis administration – including the establishment of the UC Davis Cross Cultural Center (CCC), which opened in the fall of 1992.
"One of the biggest motivations for the hunger strike was to hold administration accountable to many of the expectations and needs that students had been voicing for years," Gaytan said.
The CCC addresses those needs, advocating for marginalized communities and providing students with a space that fosters identity development and critical consciousness.
Years later, Gaytan – who had earned a master's degree and taught internationally – would return to UC Davis and the CCC.
"I was lucky enough to find the assistant director position at the Cross Cultural Center in 2009," Gaytan said. "That put me in a great position to be available as a resource to students, including those who were looking to form an undocumented student center."
Gaytan notes that a career highlight was helping found the AB540 and Undocumented Student Center in 2014 and serving as its first director. The center strives to empower undocumented students, their families and members of the community.
"That was really amazing and for me, a great example of the power of higher education," she said. 
Today Gaytan leads the Sacramento City College Davis Center, a campus that offers classes and Sacramento City College services to the Davis community.
"As the dean, I'm working hard on welcoming underrepresented and marginalized communities on our campus, making it a safe space where students can come, connect with academic resources and empower them to reach their educational and employment goals," she said.
Gaytan's feelings about the UC Davis administration were different when she was a student. As a member of student government who assisted in creating the Principles of Community and other initiatives, Gaytan feared the leadership would not follow through with the changes quickly.
"The pace of getting things done in an institution was very frustrating for me as an 18-year-old who was only going to be here for four years," she said.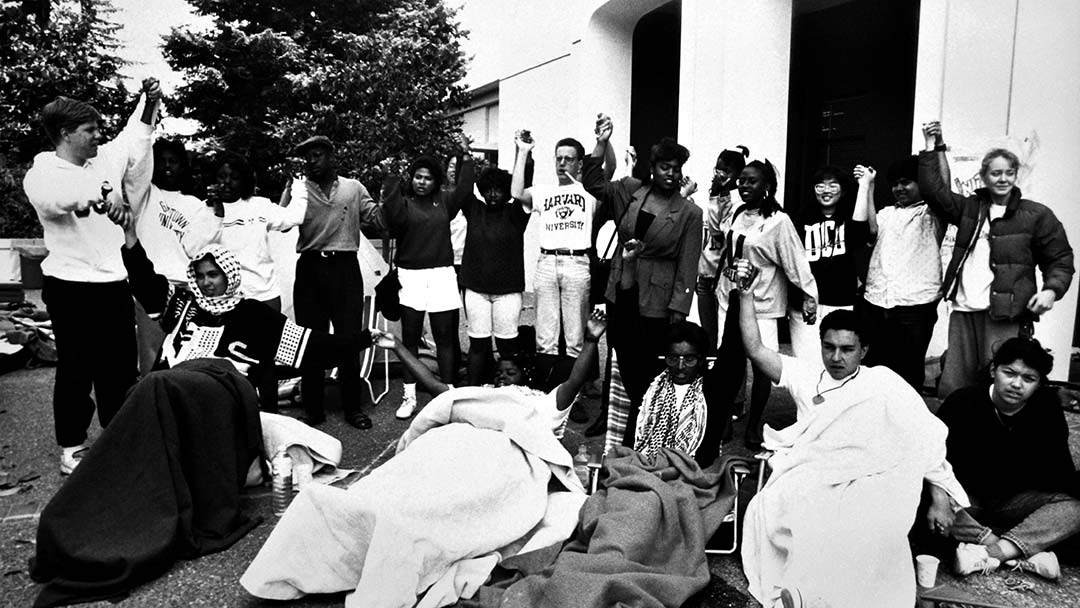 Finding Purpose Through Education
Like many first-year students, Gaytan arrived at UC Davis expecting a traditional college experience. But being far – both physically and culturally – from her Los Angeles home, she realized she had a romantic preconception of college.
"I felt a tinge of imposter syndrome while getting to know so many fabulous students and peers who had done amazing things – I was feeling inadequate in a lot of ways," Gaytan said. "But I pushed through and found some touchstones."
After struggling academically, Gaytan found interest in ethnic studies and Chicana/Chicano studies because the classes helped change her outlook on being at UC Davis. 
"Those courses opened my eyes and helped me feel more empowered and proud of who I was," Gaytan said. "It helped me understand the importance of not only a college education but everything my ancestors and predecessors had done to get me where I was today."
Looking back on her education and activism on campus, Gaytan is touched by the support from faculty and students and hopes to continue serving her community. She is an active member of the Chicanx/Latinx Alumni Association and continues to reach out to fellow Aggies.
"I tell people this all the time but UC Davis of 2020 is so different from UC Davis of the '70s, '80s, and '90s," Gaytan said. "I can't believe this is the same university that I had to sit on the steps of Mrak Hall for. It's heartwarming to see the beautiful Student Community Center and the amount of people who are really working sincerely to help students." 
Category