Aggie goals: Strongest 70-plus powerlifter on achieving New Year's fitness resolutions
Donor Rudy Kadlub believes in strengthening all Aggies, so he gives across campus to places like the UC Davis Pantry, the Edwards Family Athletic Center, and men's football.
For 25 years, Rudy Kadlub '71 Cred. '72 made going to the gym his New Year's resolution—that would last around six weeks. Now, the former UC Davis football captain is known as the strongest drug-free 70-plus-year-old powerlifter in the world, setting more than 50 American and World records.
He started at age 55.
It all began with a skiing injury to his shoulder. 
"I got in the habit of weight training a couple times a week after my physical therapy sessions," Kadlub said. "As my injured shoulder healed and I was getting stronger from my training, I set a goal to compete and early success in competitions reinforced my motivation. I was hooked on the sport of powerlifting."
Kadlub says he's living proof that it's never too late to live an active life. While he understands folks saying 'I'm too busy, too tired, too weak or too old' to exercise, Kadlub believes there are ways to keep the fitness momentum going.
"If you're having trouble making a commitment, a training buddy can keep you accountable and push you to do more," Kadlub said. "It's also good to set achievable goals, review it daily or weekly, and picture your ideal body form in your mind when looking into the mirror."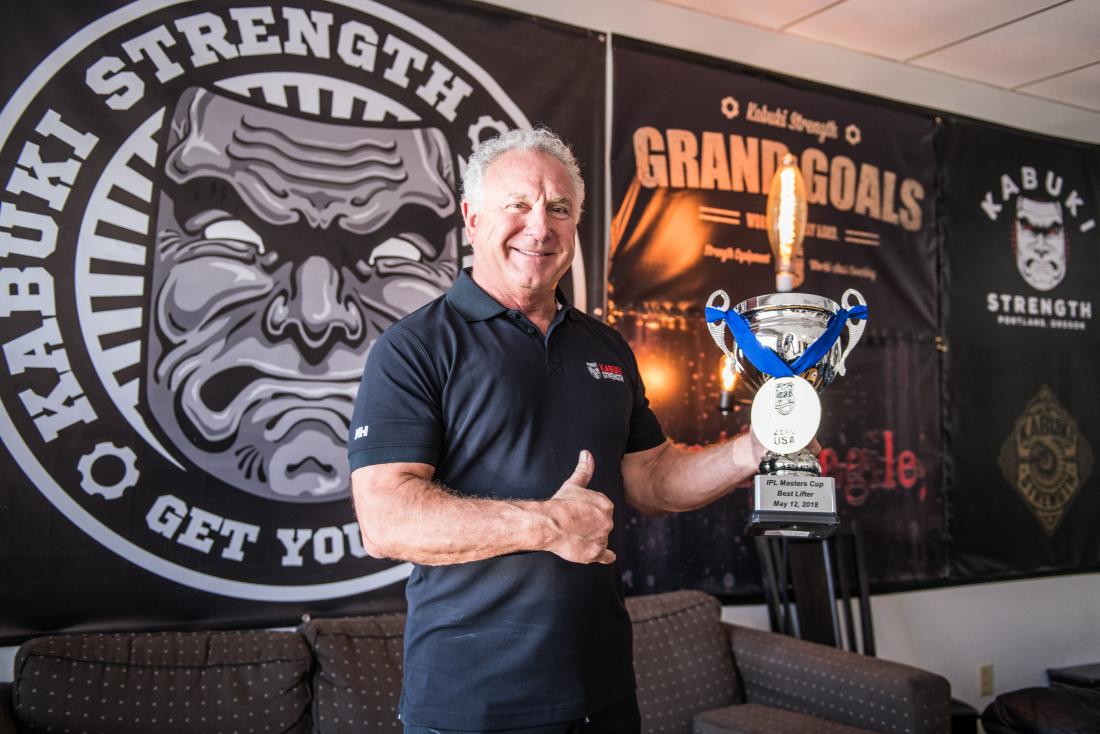 Achieving a new feat
Kadlub had been in training but didn't plan for his first competition in November 2005.
He was on a work trip in Sacramento when he learned of a powerlifting meet. Unprepared, Kadlub borrowed a singlet from another competitor before getting on stage, where he set all four California state records: squat, bench, deadlift and total.
"I've been setting world records ever since," Kadlub said.
In fact, just last month, Kadlub broke his own world record at the Oregon State Championship for the squat and the deadlift. His records include 457.5 lbs. in the squat, 314 in the bench press, and 518 lbs. in the deadlift in the 70-74 age division. 
"It feels great to continue to improve despite adding years to my chronological age and enduring partial shoulder replacement in both shoulders in 2016," Kadlub said. 
After decades of advancing his real-estate development career, Kadlub now spends most of his time running his company, Kabuki Strength, a strength education and strength equipment manufacturing firm devoted to making the world a better place through strength.
"When we say making the world a better place through strength, it's intended in the broadest sense of the words, but it's sincere," Kadlub said.
"Muscle is the organ of longevity. Not only does resistance training grow muscle, it will dramatically increase bone density and improve overall fitness. People who do resistance training will live a healthier, likely longer, and pain-free life."
Learning to learn at UC Davis
Kadlub's will power to achieve whatever he sets his mind to comes largely from his experience at UC Davis. In addition to his Depression-era parents, he said the lifelong friends he made on campus helped shape him into the person he is today. 
"I learned independence. I learned camaraderie. I learned how to become a friend. I learned how to make friends. I learned how to study and how to retain information. All of which applies across all disciplines," Kadlub said. "Learning how to learn is key."
In high school Kadlub spent summers working at his brother-in-law's dairy farm in Tulare and grew interested in agriculture. UC Davis was the perfect fit for college because the ag school also had a football team. 
Soon, the new Aggie discovered he most enjoyed "interacting with people more than cows" and switched his major from dairy cattle management to physical education. Rudy played football for the Ags for four years and was co-captain of Coach Jim Sochor's first team in 1970.
"I was set on coaching football and helping others meet their athletics goals," Kadlub said. "So, I spent my fifth year getting my teaching credential at UC Davis and took my first job at San Clemente High School."
Over the next eight years, Kadlub coached at University of Northern Colorado and Boise State. He was offered opportunities at UCLA and the Dallas Cowboys, but his career took a turn during the off season the summer of 1979 when he started working in real estate sales for a local broker in Boise. 
"I was the all-time leading salesman in the history of the firm in my second month," he said. "In those first two months I made almost as much as I was making the whole year as a coach, which got my attention in terms of income." 
Kadlub's decision to leave coaching after the next season and enter the business world was not easy but he excelled quickly and eventually started his own company developing major master-planned communities which led him from Boise to the larger Portland market.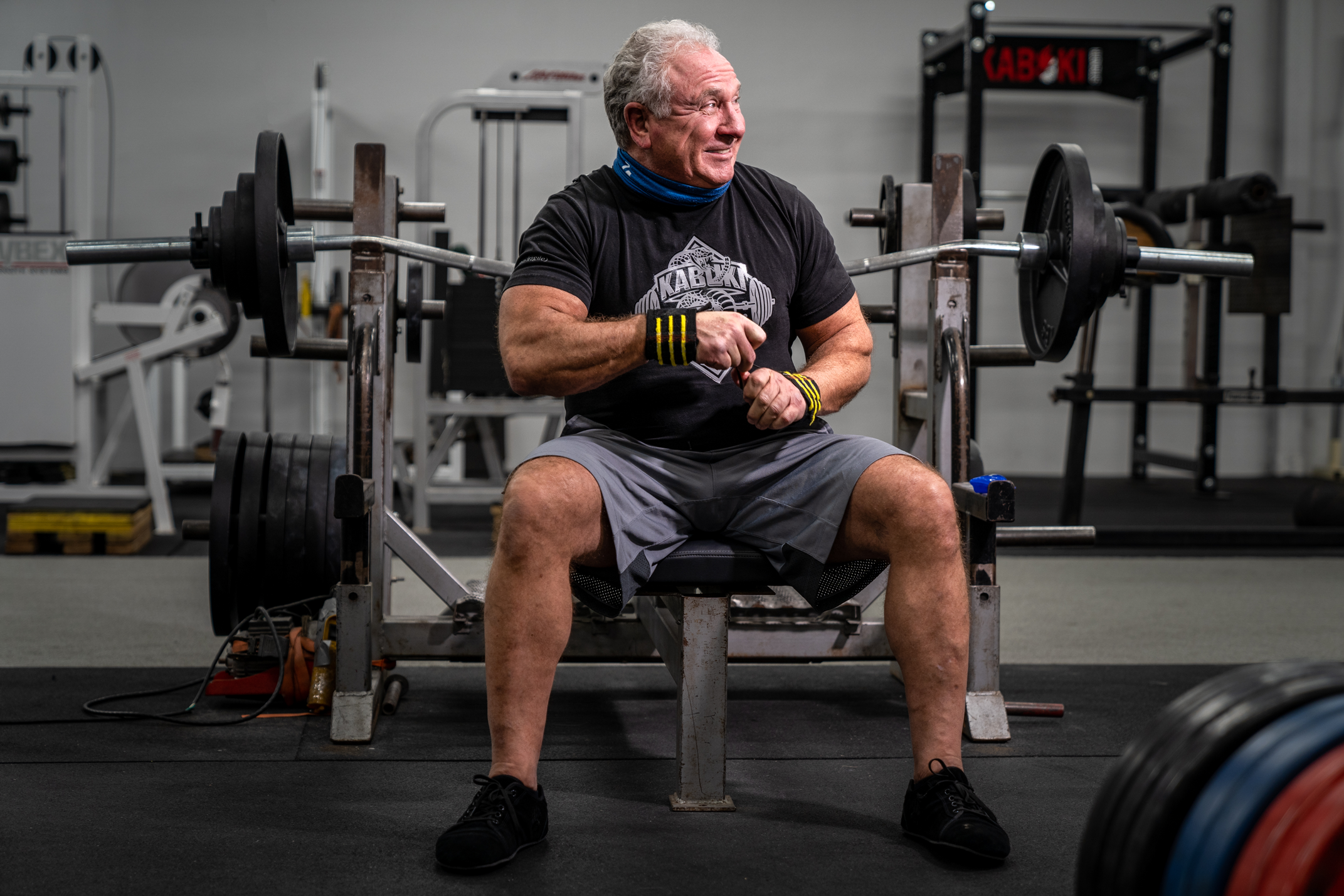 Supporting a higher quality of life
During the 2010 real estate recession, Kadlub and his business partner, Chris Duffin, founded Kabuki Strength, a small hobby gym. They sought to create a culture of powerlifting and manufactured custom equipment for members to use.
"In 2015, we decided to sell a product we were using for ourselves which we called the ShouldeRok and it took off like wildfire," Kadlub said. "Within three months, Chris became the first employee of the company and seven years later, Kabuki Strength was no longer a hobby but a multi-million dollar operation."
Kabuki Strength now manufactures several types of specialized equipment, all designed to be biomechanically sound. Their specialty barbells put people in better joint positions to optimize strength and reduce the risk of injury. 
In addition to all professional sports leagues and hundreds of colleges and universities the company's products are now available to student athletes at the UC Davis Edwards Family Athletics Center—one of the many ways Kadlub stays connected with the university.
Kadlub, a UC Davis Foundation member, donates to many areas on campus like The Pantry and the Library, but is especially fond of supporting the football program.
"UC Davis is a part of me. It has given me so much in my life in terms of my career, my memories and the friendships I've made," Kadlub said. "I give back so others can benefit from the same sort of experiences I've had and hopefully they'll make an impact in the world someday as well."
Primary Category
Secondary Categories
Tags