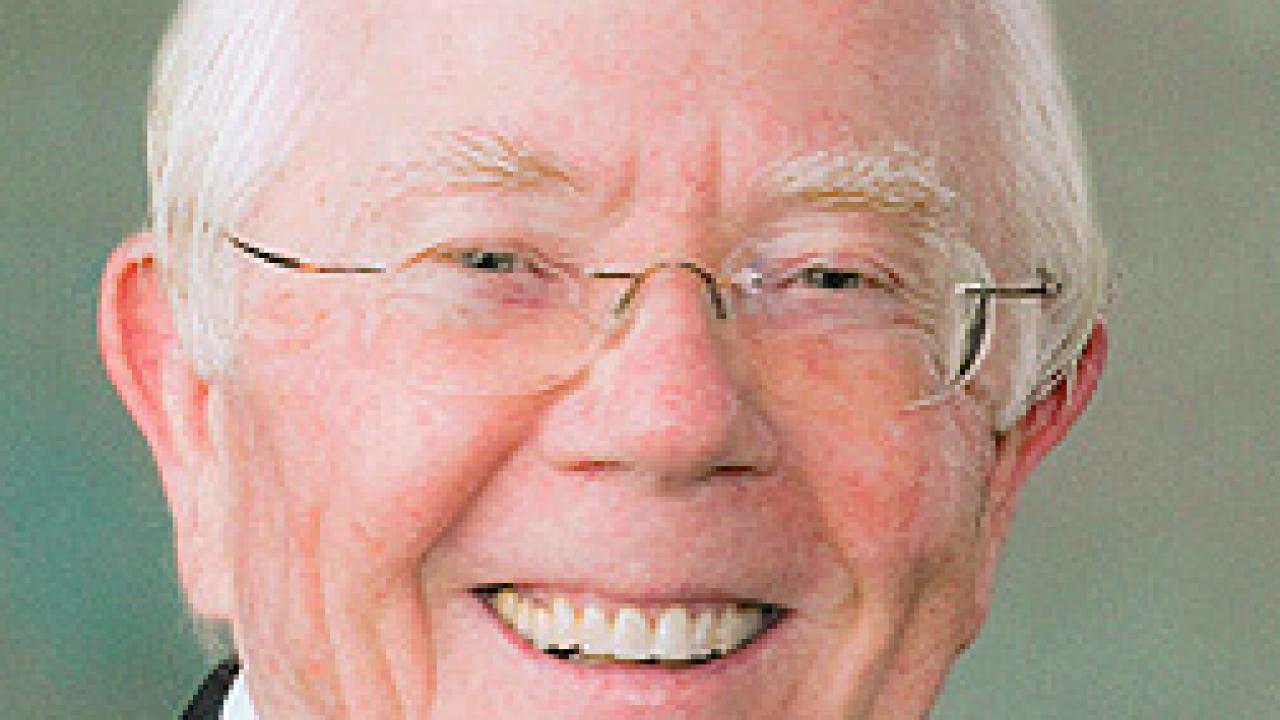 Bill Holingshead is a dedicated volunteer who loves UC Davis and takes great pride in being an Aggie. After graduating with a bachelor's degree in political science and a minor in music, he traveled the world and worked in various jobs: touring musician, magician, talent agent and amusement park entertainment director. 
After retiring and moving back to Northern California, Hollingshead has made giving back to UC Davis a top priority. In 2004, he joined the alumni band and a year later became a member of the UC Davis Concert Band. He mentors music students and has contributed to the Cal Aggie Band-uh uniform fund. Life members of the Cal Aggie Alumni Association, Hollingshead and his wife, Dianne '63, actively participate in Aggie Diner, Take an Aggie to Lunch, Pajamarino and the Golden Society Reunion. 
Hollingshead also has given guest lectures on topics ranging from the history of rock 'n' roll to postpolio syndrome. As a polio survivor and the PolioPlus Fund chairman for the Davis Rotary Club, he has lectured for UC Davis Medical Center and for the Campus Rotaract Club. He also gives his time to the UC Davis Community Fair and recently displayed a historical photography collection in the Buehler Alumni and Visitors Center. He shares his enthusiasm for UC Davis and his love of life with every person he meets. Bill Hollingshead is the definition of Aggie Service. 
Category
Tags