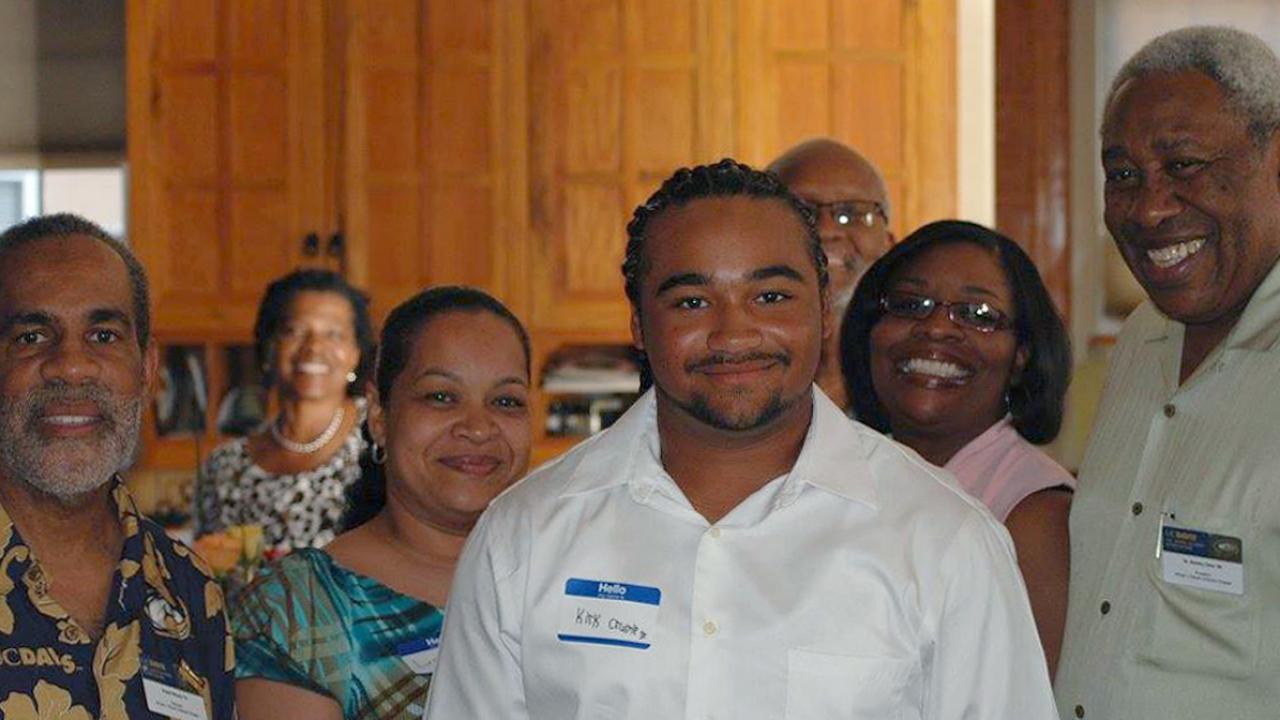 Sandra Frye-Lucas Ph.d.'03 and fellow members of the Cal Aggie African and African American Alumni Association (5A) are excited about further enriching the diverse UC Davis campus with a new scholarship to assist students of African descent.
The group has received pledges of $12,000 to sup- port the scholarship, of which the majority of the donations have come from 5A members and other alumni.
To Frye-Lucas, 5A development director and Cal Aggie Alumni Association (CAAA) board member, it's about understanding the role effective interventions play in one's future.
"I became interested in going to college as the result of participating in a program intervention called Upward Bound. I would say I have an in-depth understanding that money can be a barrier," she said.
Having earned degrees from the University ofCincinnati and the University of San Francisco and completed her doctorate at the UC Davis School of Education with a focus on multicultural education, Frye-Lucas believes in being a guiding force for young students of color.
"You go through life and at some point you see patterns, and my pattern is to help young people get through the same educational barriers I have experienced," she said.
"It's a domino effect: once you get them into higher education, allow them to have a good experience, and support them through graduation, they'll go out into the world and say positive things about UC Davis. Then, they will want to give back."
Robert Woods '76, 5A treasurer, said the group realized prospective students with impeccable grade point averages and impressive standardized testing scores were receiving better financial aid offers from other universities than they were from UC Davis. So 5A members decided to do something to help make UC Davis enrollment more attractive for underrepresented students.
"A lot of these students could cherry pick the schools they want and many of our African and African American students are first-time college attendees whose parents don't have deep pockets to pay for college tuition, books, housing and food," he said. "We have got to help UC Davis compete if we want the best."
The 5A Scholarship Program will begin during academic year 2016-17. New and continuing students will be eligible based upon financial need and academic merit. The group is continuing their fundraising in hopes of raising $25,000 or more for the scholarship. They hope to announce the first scholarship recipients during the 5th Annual 5A Jazz and Wine Social on May 21, 2016.
"Going to college can be a daunting step in a young person's life, especially for someone who is the first in their family to attend college. If a student feels comfortable in their college environment, can relate to their fellow students and know they are being supported, it can make a huge difference in a student's overall success. I have a lot of hands-on experience with that and feel very strongly about that."
Category
Tags