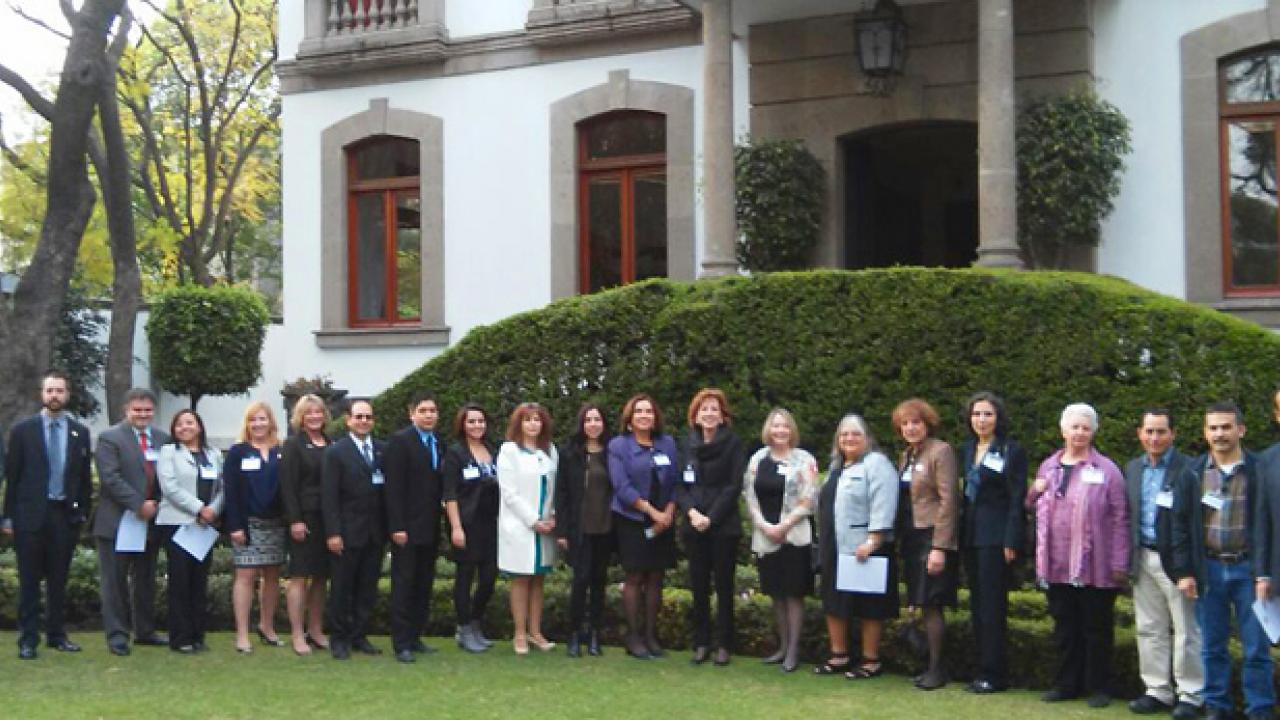 By Benjamin Ginsburg
The Cal Aggie Alumni Association, in partnership with international alumni chapters, is helping UC Davis break new ground in the Americas through recent trips to Mexico City and Chile.
For the first time in UC Davis history, Chancellor Linda P.B. Katehi visited Mexico City for an alumni reception at the Casa de California. The event, which was attended by 110 alumni and friends of the university, was made possible because of the collaborative effort of the Cal Aggie Alumni Association (CAAA), UC Davis Office of Student Affairs, the Mexican government and the UC Davis Mexico City Alumni network led by Gustavo Garcia and Garrett Nasworthy. Chancellor Katehi, who is leading UC Davis in pursuit of becoming a Hispanic Serving Institute by 2018, promoted increased engagement between countries and more opportunities for academic collaboration.
"The Chancellor is excited for UC Davis to engage with international universities, to travel and make connections, especially in the Americas," said gingER wElSh '95, Director of International Alumni Programs. "We have a lot of alumni in Mexico who are doing really interesting things, and we're delighted to provide more support and opportunities for cooperation."
Alumni also have been building international relationships in Chile, where the new UC Davis Life Sciences Innovation Center opened this past January.
The center will foster collaborative work among experts from UC Davis and Chile aimed at transforming public-sector research into regional, national and global business opportunities. In particular, the center will work on developing new agricultural technologies, including seed biotechnology, grape growing, winemaking, and water management.
"This new Innovation Center will also help support and advance UC Davis' goals to promote economic opportunities for California and throughout the world," said Katehi. "It also follows the goals and mission of the UC Global Food Initiative to develop, demonstrate and export solutions—throughout California, the U.S. and the world—for food security, health and sustainability."
Category
Tags