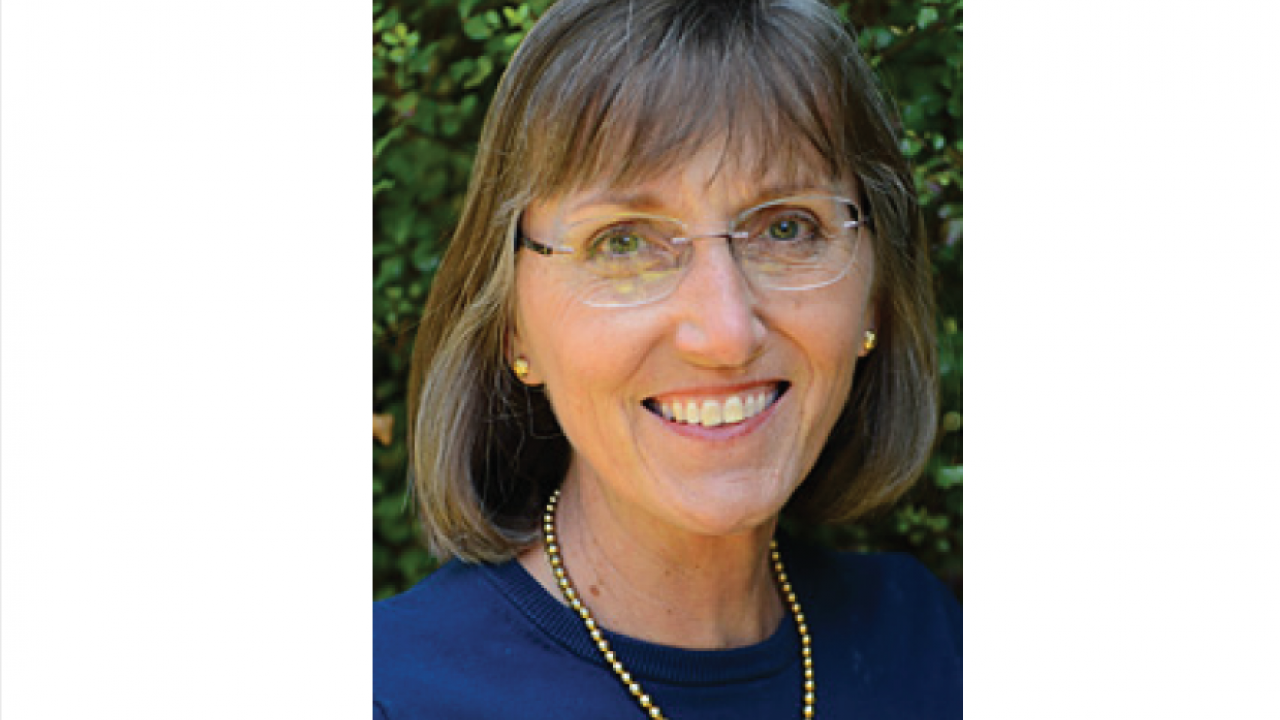 Debby Stegura '79 never imagined that she — a first-generation college student — would eventually become a leader in the UC Davis community. As the president of the Cal Aggie Alumni Association (CAAA) board of directors, she is focused on serving the Aggie family. She is a "recovering attorney" and has been a CAAA Life Member since she graduated in 1979.
How would you describe the role of CAAA's board of directors, and why it is important?
The board is nominated by members of CAAA and sets the direction of the alumni association in order to serve our 250,000 living alumni all over the world and advance the mission of UC Davis and our alumni.
What initiatives or projects are top priorities for the board this year?
We're working on engaging alumni in California and around the world. For example, we are working on a career services initiative for our alumni. The goal is to help young Aggies, or mid-career Aggies, find their first jobs or new jobs. We have a great partnership with the Internship and Career Center (ICC) as well as partnerships with other units, such as Athletics and the Graduate School of Management. These partnerships help us identify and assist Aggie and non- Aggie employers who will hire UC Davis alumni and students. CAAA also has partnerships with career enhancing services.
What is most meaningful to you about your connection to UC Davis?
There are so many meaningful things about my UC Davis connection. For example, I see our faculty quoted in lay publications all the time about the great work UC Davis does to solve world problems such as food insecurity, water resources, social justice and more. This innovative, world-changing work makes me very proud to be an Aggie. 
Now that you're halfway through your term as president, take a moment to reflect. What do you hope your legacy to the board and CAAA will be?
When I joined the CAAA board the first time, in the early 2000s, I could never have envisioned myself leading the organization as president. It's been an honor to lead this group and meet Aggies literally all over the world who have the same pride and passion that I do for the wonderful school that is UC Davis.
Now that I am in the second half of my term as president, I hope that when my term is over, I will leave CAAA a little stronger. But we have a great board right now, and I'd like to energize and enable that board to go forward and do even more terrific things for our alumni and our university. We're also keeping an eye out for more qualified board members with different skills and backgrounds to augment the board's expertise.
What advice do you have for alumni and parents who want to be more involved with UC Davis?
Just get involved. Period. CAAA has networks all over the world. I was lucky enough to represent CAAA in Hong Kong in May, and the enthusiasm of our alumni, friends and parents of students in Hong Kong is mind-blowing. We have great, passionate volunteer chapter and network leaders who help continue the Aggie experience. They'd love help from other alumni and parents who want to be involved.
Another way to be involved is to volunteer to read scholarship essays, interview candidates and select finalists for CAAA's many scholarships. For information on scholarships, please contact scholarships@alumni.ucdavis.edu.
What inspires you about UC Davis and the Cal Aggie Alumni Association?
I'm inspired by the big thinking we do at UC Davis, such as how the UC Davis community put forth Big Ideas with the potential to solve world problems. And there is so much opportunity here for students of all backgrounds, including the significant number of first generation students we have. CAAA is part of these enterprises and is unique among UC Davis volunteer groups because we represent alumni, parents and students across UC Davis.
What advice do you have for alumni, parents and students who want to get the most out of their UC Davis experience and connections?
Find each other. I've been approached all over the world by people who have some connection to UC Davis when I'm wearing or carrying something that says "UC Davis." And, you know what? There are Aggies at the tops of their fields everywhere who began at the same place you did: UC Davis. Aggies like to help each other, and CAAA can help you build the connections you need to get to your next step.
Category
Tags