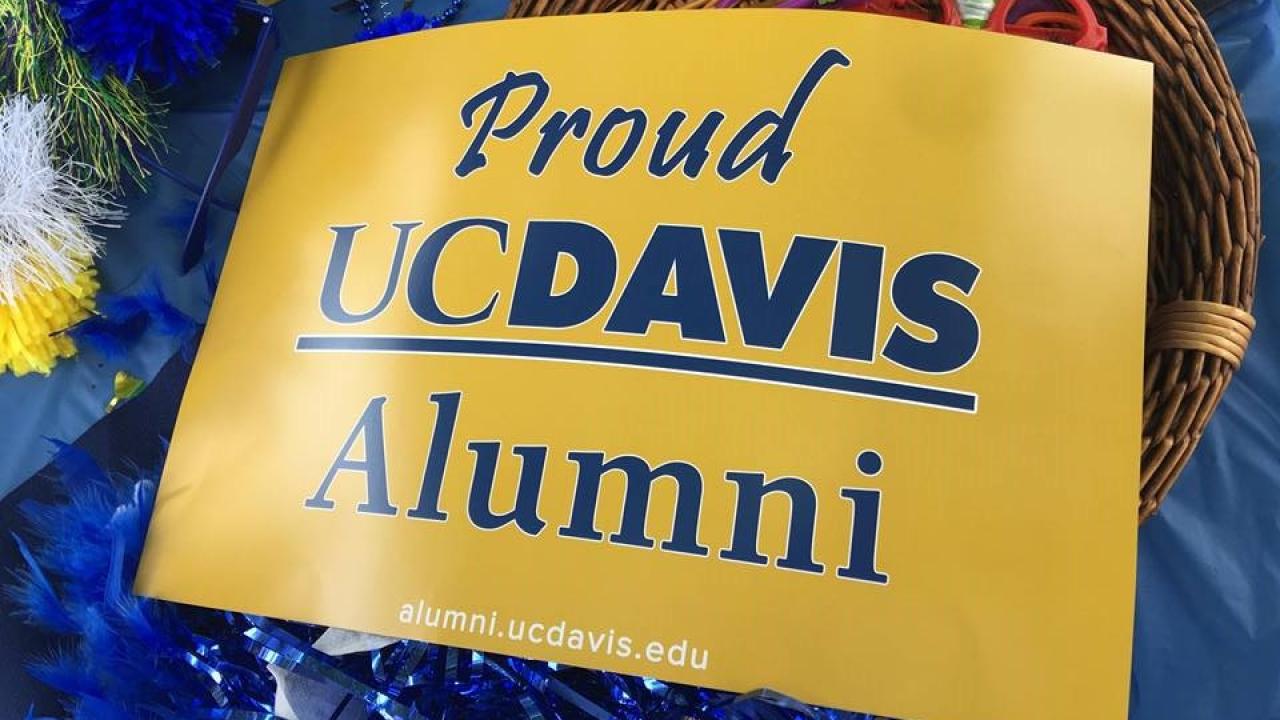 The foundation of successful networking is an attitude geared toward helping others, without quid pro quo expectations.
"In a world that is filled with generic and mass appeal marketing, making a unique connection is extremely valuable," says Robin Reshwan '92, who is a contributing blogger for U.S. News: On Careers. "One of the best ways to distinguish yourself is to start a relationship through giving, as opposed to taking. People like to work with others that they know and trust. The relationships built through 'giving back' tend to be more substantial and longer lasting than those that are just one-sided."
CAAA offers programs for alumni to connect with current students:
Join in a career panel - panels occur throughout the year
Take an Aggie to Work: Host a student for a day of job shadowing at your workplace.
Aggie Diner: This award-winning program gives students the opportunity to meet with professionals in a wide range of fields. Enjoy a three-course meal while sharing your insights with students and networking with other alumni.
Interview with an Aggie: Provide feedback to students in a mock interview and network with fellow alumni afterwards.
For more information on any of these programs, email alumni@ucdavis.edu.
Reshwan emphasizes the importance of keeping an open mind toward who might be a part of your network. "Cast a wide net when networking since you never know who may be that key connector between you and your next opportunity," says Reshwan, a CAAA member since 1993. "Remember to have a clear, concise explanation of what you are looking to accomplish to make it easy for your connection to be of assistance. Have a 'personal commercial' that explains who you are and where you are looking to go."
"There is no prescribed secret sauce for networking, the secret is to try. As UC Davis taught me so well, you will get out what you put in and you will get better at it along the way with your own unique style," says Cody Noghera '05, Director of the Corporate Affiliates Program at UC San Diego's Jacobs School of Engineering and a CAAA San Diego network leader. "One of the simplest ways to get involved is to show up at local alumni events. Remember, you've already got one thing in common with everyone there: an affinity with UC Davis. And chapter and network leaders will be right there waiting to meet you."
Everyone is professionally judged on his or her online presence, like it or not, and making sure a Google search of your name makes a good impression involves more than adjusting your Facebook privacy settings. Digital portfolios aren't just for those working in visual fields or with HTML skills — everyone can share professional or academic projects online. Sharing the best examples of your work enhances your credibility and makes you far more memorable.
The benefits of continuously honing and growing your skillset are manifold, including helping you re-engage with your current position or preparing you for a new challenge. Besides being crucial to staying competitive in the job market, it is an ideal opportunity to develop meaningful connections over time with fellow participants. "All successful businesses strive to keep in front of their customers' needs and competitors' service offerings to keep their companies relevant. Smart employees should do the same," says Reshwan. "You are the manager of your career. Always look for ways to develop your knowledge and skills through classes, new projects and other avenues of learning. When you push yourself to develop, you increase professional confidence, give yourself a competitive advantage and display your commitment to your career."
If the price tag for formal continuing education is out of your reach, think creatively. Volunteer work is a free and fulfilling way to expand your skillset, explore new fields and meet new people. CAAA members receive a discount on UC Davis Extension classes, and you can also take advantage of their free information sessions to learn about industry trends. Or build an hour or two into your week for reading about the field or skills you're interested in—CAAA members enjoy free borrowing privileges at all of UC Davis' four libraries and the libraries on all 10 UC campuses. If you're very short on time and money, strategic participation in LinkedIn group discussions is a free way to learn and enhance your online presence at the same time.
If making time for networking seems impossible, remember that it can be as simple as having coffee with a fellow Aggie. Pick one or two small goals and focus on the benefits of networking: new connections and serendipitous circumstances.
"Networking connects you to so many new people and opportunities," says Cookie Lee (Debra Lee '78), founder and former CEO of her eponymous multi-milliondollar jewelry company. "The most important thing is to just start! Network wherever you go. Be prepared by being open, being excited about meeting new people, and having your business card ready. Focus on what you can give to other people, and it will come back to you a bazillion-fold."
Category
Tags