On July 1, the 2017 Cal Aggie Alumni Association board of director's cycle officially began, and CAAA welcomed four new members into the group. The newcomers join a group of actively involved alumni and friends of UC Davis with a range of backgrounds and interests, all looking forward to an exciting and productive year.  
The CAAA board of directors is a group of alumni volunteers who lead the organization in its service to UC Davis and alumni. The board meets four times per year to establish policy, develop goals and objectives, assist with long-range planning and monitor alumni association finances. Leadership provided by the board is essential to accomplish CAAA's mission: "To enrich the lives of alumni, students, families and friends worldwide, and develop lifelong ambassadors for UC Davis." 
The board consists of a president (Debby Stegura '79), vice president (William Cochran '73, Cred. '74) and 23 directors-at-large.  
"I am excited to welcome these new members to CAAA's board of directors," Stegura said. "With so many changes coming to UC Davis, including our new chancellor Gary May, this is an exciting time to be part of a group of innovative leaders who want to make a difference for the Aggie community."  
New Members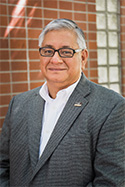 CAAA Life Member Neptaly "Taty" Aguilera '73 graduated from UC Davis with a degree in psychology. As a student, he was involved in a wide range of organizations, including the Associated Students of University of California, Davis (ASUCD) and El Movimiento Estudiantil Chicana/o de Aztlán (M.E.Ch.A., meaning "Chicana/o Student Movement). Aguilera retired after 41 years working for the State of California and is now the state president of CAFE de California, the Chicano Latino State Employees Association. He is a member of the Chicano Latino Alumni Association (CLAA) and co-chair of the Cesar Chavez Youth Leadership Conference (CCYLC), held annually at UC Davis.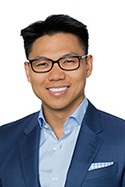 After Alex Chan '01 received his bachelor's degree from UC Davis, he went on to earn a master's from Columbia University in 2002 and a J.D. in 2010. The CAAA member was involved in a number of programs at UC Davis, including Emerging Scholars and serving as the president of the UC Davis chapter of the Institute of Electrical and Electronics Engineers. Three years ago, he founded DataNovo, Inc., where he currently serves as the CEO.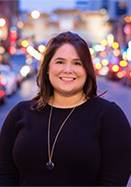 As a student, Molly Fluet '09 served as both vice president and senator of ASUCD. She was a member of the sorority Delta Delta Delta and supporter of Aggie Pack. After graduating with a bachelor's degree in American history, she went on to receive a Masters of Public Affairs from American University. She is currently an account executive on the leadership client solutions team at The Washington Post.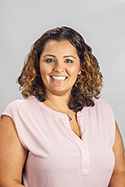 Anu Johl Singh '04 has been a CAAA Life Member since she graduated from UC Davis. As a student, she was involved in theAlpha Chi Omega sorority and Sher-e Punjab. She works as the director of partner marketing for the San Jose Earthquakes soccer team and lives with her family in Menlo Park, CA
Nominations for future members
The Cal Aggie Alumni Association (CAAA) Nomination and Governance Committee is looking for alumni volunteers with a demonstrated commitment to UC Davis and CAAA for our 2018-20 board of directors.  
We are seeking candidates who are enthusiastic and supportive of the alumni association and their alma mater. CAAA board candidates meet many of the following criteria: 
Exhibit a demonstrated commitment to CAAA and UC Davis through personal involvement, volunteer leadership or philanthropy; 

Possess the ability to be an advocate for CAAA and UC Davis; 

Represent a cross-section of UC Davis alumni; and/or 

Possess unique core competencies beneficial to CAAA. 
To nominate a candidate for the board of directors, please print and complete the nomination form and submit the requested information to CAAA for consideration. On behalf of the Nominating Committee, I encourage you to submit your recommendations on the attached form no later than August 31, 2017. If you know of others who may wish to make a nomination, please forward this information to them. 
Category