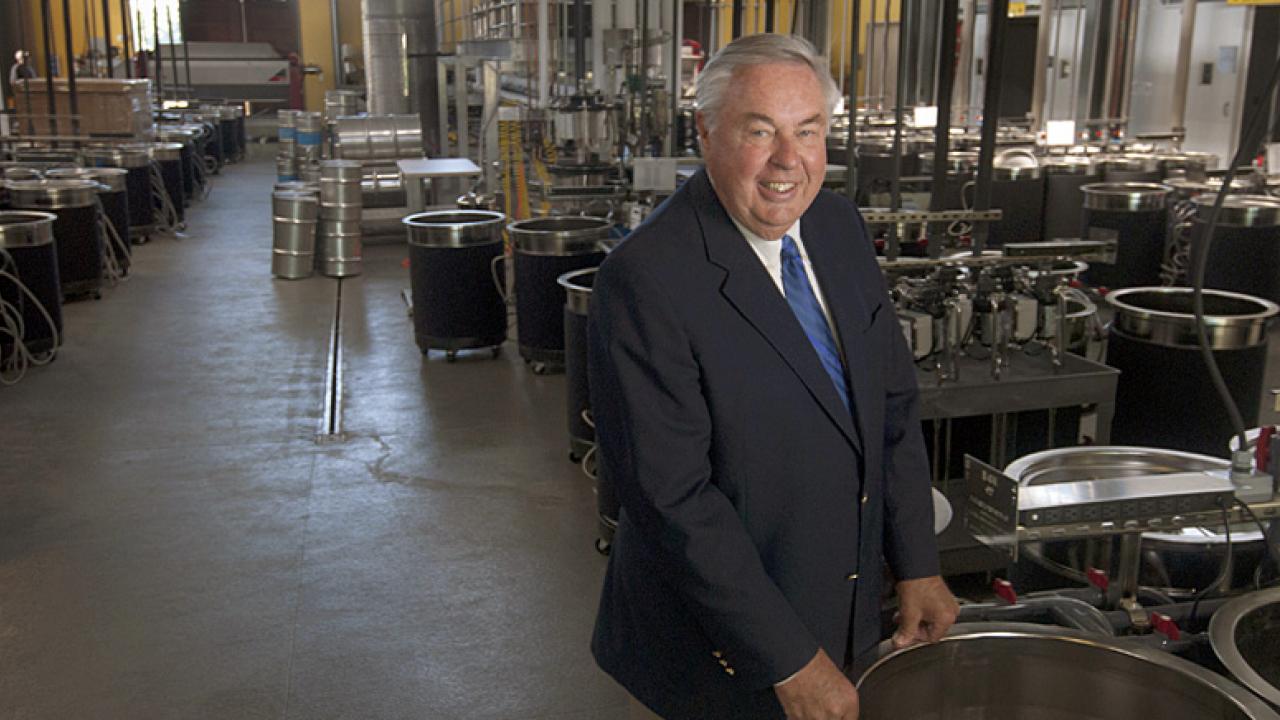 Jerry Lohr, an engineer and founder of J. Lohr Vineyards & Wines, is the recipient of the the Distinguished Friend of the University Award for his extraordinary service and significant and lasting contributions to the university. Lohr was raised on a South Dakota farm and learned at a young age about the importance of soil quality, the environment and sustainable farming practices. His enterprise now sells a variety of wine and other beverages across the United States and worldwide. 
He holds the positions of Director and Chair of the Wine Institute, Chair of the Marketing Committee for Paso Robles Vintners and Growers Association, and the Co-Founder of Wine Vision, a strategic planning initiative to expand global market for U.S. wine. 
Lohr is a strong supporter and friend to the UC Davis Department of Viticulture and Enology, and now serves on its Board of Visitors and Fellows. He has been a key contributor in the design, planning and fundraising efforts for UC Davis' winery, brewery and food processing teaching and research complex in the Robert Mondavi Institute for Wine and Food Science. 
Category
Tags