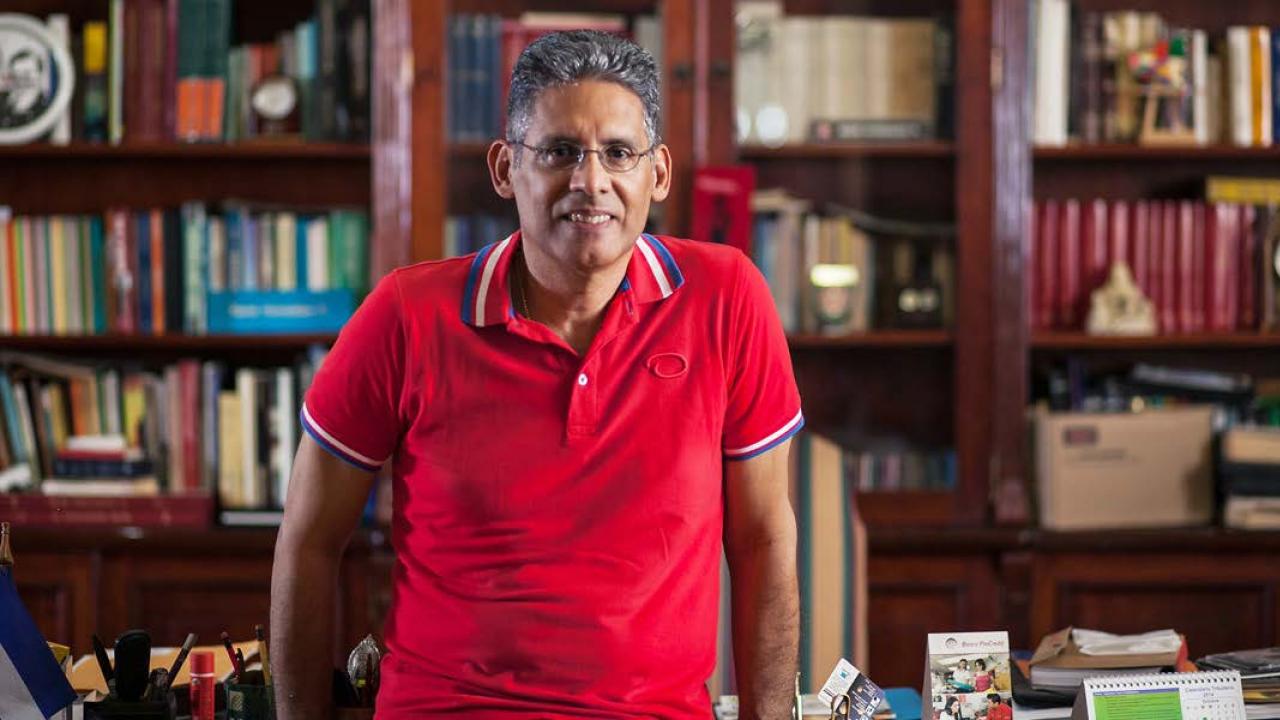 By Margaret Wong 
Nicaraguan native, René González Mejía '86 has dedicated his life to improving people's lives through education, athletics and support of culture.
"Growing up in the midst of a civil war in Nicaragua was very difficult and changed my life dramatically. Army vehicles and ambulances on the streets were common every day. The schools closed, gas water and electricity were frequently cut off," said González, recipient of the Emil M. Mrak International Award.
In 1978, his family immigrated to the United States in search of refuge and better opportunities. Acclimating to the United States was challenging, but González found comfort in being part of a team by pursuing his lifelong passion of competitive swimming. He flourished as a UC Davis student athlete, earning top honors as "All American" for three consecutive years.
"Going to the United States and getting an education at UC Davis taught me values such as freedom, equality, democracy, helper of the oppressed, rightness, family and faith," said González, who integrated those values as he built his career in and gave back to his hometown of Managua.
González has served as a volunteer firefighter for Managua, headed the Nicaraguan swimming team at the 2000 Summer Olympics, presides over the Nicaraguan Institute of Hispanic Culture, and volunteers at the Young Entrepreneurs of  Nicaragua—an organization that trains students from rural Nicaragua in financial literacy, entrepreneurship and workforce readiness. In addition to volunteer work, González serves as executive director of the Nicaraguan Development Institute.
"I'm committed with passion to work and to my loved ones and hope that I am remembered as someone who lavished love and energy upon the people and change someone's life for the better," said González.
Category
Tags