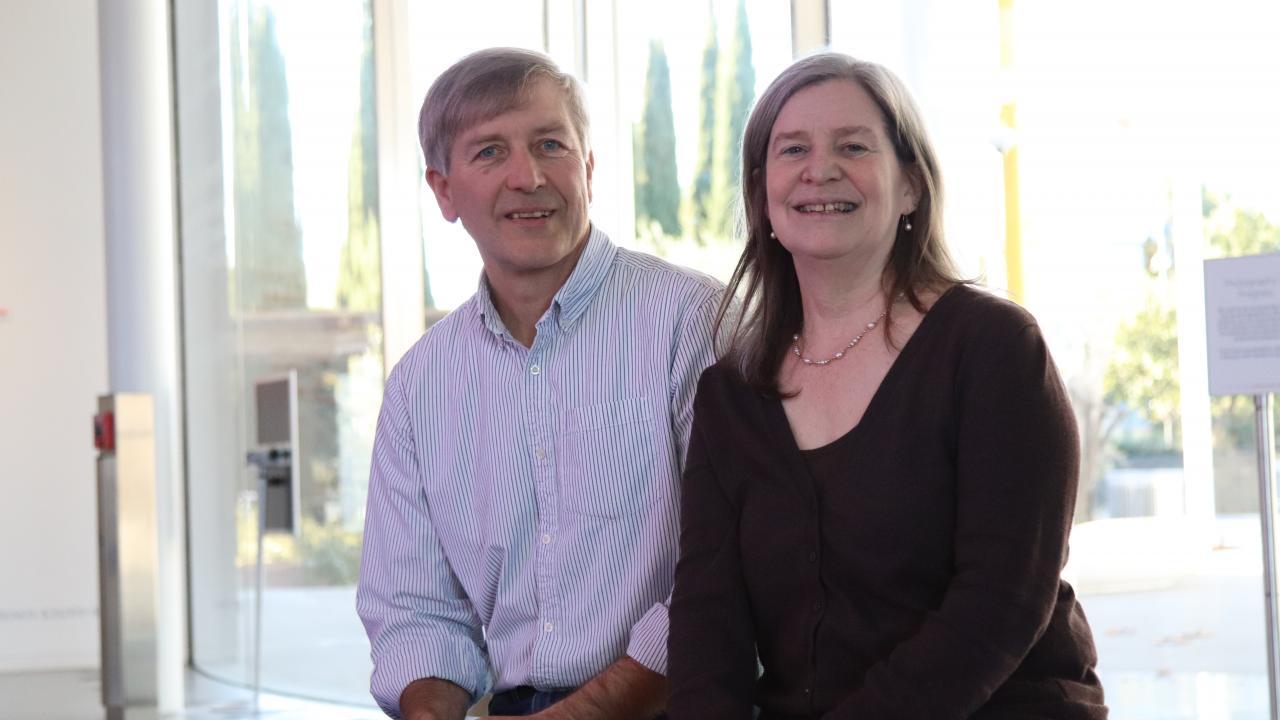 By Trevor Stewart
Picnic Day at the UC Davis, has been a staple in the Famula household since the moment Thomas and Michelle Famula set foot on campus over 35 years ago. Both have marched in the parade before with their departments and all three of their daughters Melissa '05, Jessica and Randi '10, M.S. '17 have marched in the parade over the years with their respective girl scout troops. Every year they look forward to the animal science displays, the parade, the exhibits–and their personal favorite– the battle of the bands.
"We rarely miss a Picnic Day, and we make it priority to be around to watch the battle of the bands," Michelle said. "It's just so much fun and the bands play for hours!"
The Famulas are highly engaged in the UC Davis community. Both are donors, and Thomas – now an emeriti faculty member – taught for 35 years as a professor in the Department of Animal Sciences, teaching the popular introduction to animal science course for 25 years. Thomas dubbed it the "ultimate Aggie class," where students learned to milk a cow, clean a horses hoof and check an oyster. Michelle was the executive director of health and wellness for the Division of Student Affairs and received numerous awards for her work. Most notably, in 2016, before her retirement, she received national recognition from the American College Health Association for contributions to UC Davis.
This year, Picnic Day will look a bit different for them. They won't be watching the parade, they'll be leading it as the parade marshals–and they couldn't be more thrilled. Their daughters will all be there and Melissa and her family are making the journey all the way from Michigan to celebrate Picnic Day with them.
"This is a big deal for us and our family," Michelle said. "We are truly honored to be selected as the parade marshals. It's really humbling."
One of the amazing aspects about Picnic Day the Famulas are impressed by is how Picnic Day is the largest student-run event in the country. When Thomas first began teaching at UC Davis he felt such a close connection to the students as a younger faculty member. He often helped students in the Animal Science department with their floats and marched in the parade.
"It's a great way to showcase what UC Davis is all about," he said. "You can study anything at UC Davis and the diversity of people and ideas is amazing. Anything humans are engaged in happens on this campus."
Last year marked the inaugural year of Picnic Day and Give Day partnering together and the Famulas think it's a perfect fit. As donors, they believe Picnic Day is an excellent way to show the impact of philanthropy on campus and in the community.
"Picnic Day is an insight into people's true passions," Michelle said. "You can see amazing things and find opportunities to get involved."
Category