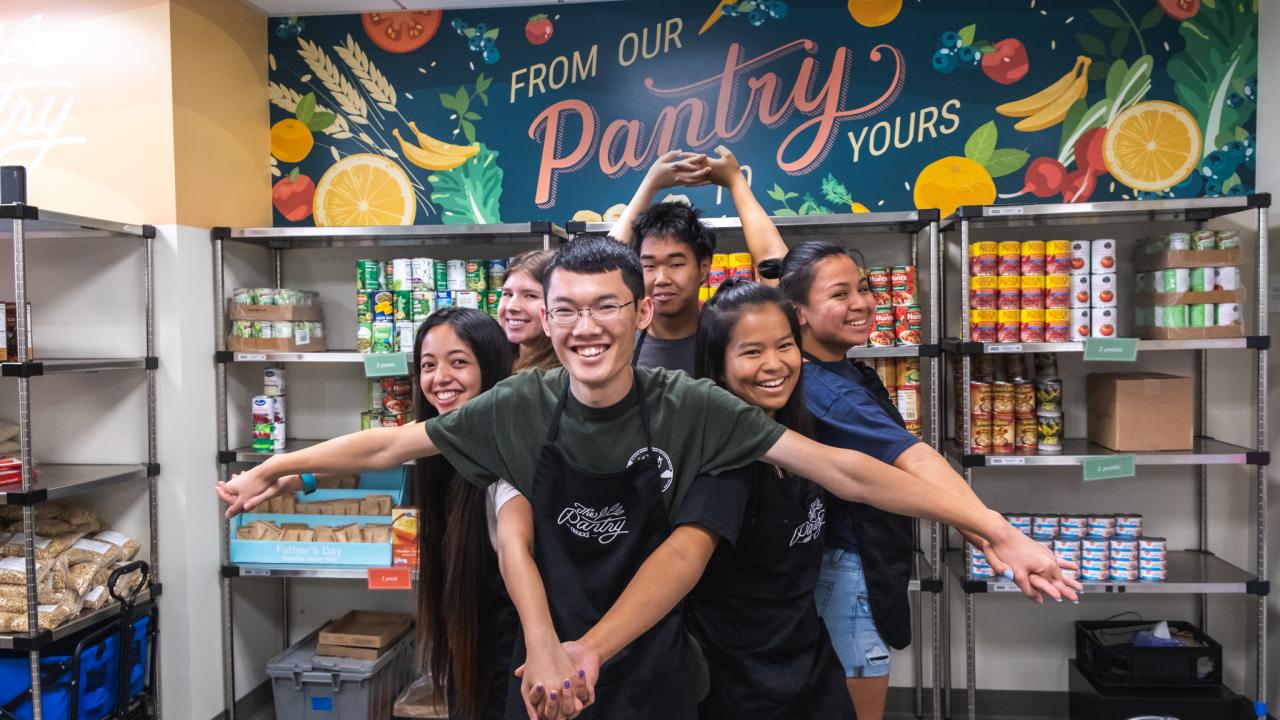 By Eric Gifford
If you're looking for ways to give at UC Davis, a particularly rewarding service to support is the Student Pantry.
Hunger among students is more prevalent than many of us realize. According to a recent task force study at UC Davis, 44 percent of students report food insecurity, meaning they often skip meals and don't know where their next meal is coming from. Sadly, this statistic is in keeping with national trends on college campuses.
The Student Pantry, run by students, offers a spirited and effective response. "We want to end food insecurity at UC Davis," is their stated goal. "We are here to promote healthy, fresh food and ensure that all students have access to food and basic necessities. The Pantry is a free resource for all Aggies."
Your dollars go a long way in stocking the Pantry with a wide selection of healthy foods. The Pantry works with the Yolo Food Bank to secure the best deals possible, purchasing one can of food for about 14 cents, and fresh produce and bakery products for 19 cents per pound. These deals are augmented by produce donations from the Student Farm as well as donated toiletries.
The result? Even small donations have a big impact. Some examples:
•    A $20 donation means purchasing 105 pounds of fresh groceries. This provides one student with 17 days' worth of nutritious food.
•    A $100 gift ensures that five students receive fresh groceries through the Pantry for more than two weeks.
In addition to feeding students, the Student Pantry helps build business and leadership skills for the students who run it and offers gratifying volunteer opportunities for all who wish to donate their time. 
Pay the Pantry a visit next time you're on campus. It's located in a light, friendly, easily accessible space in the Memorial Union. The students who work there are always happy to talk with visitors about what they're doing and why.
My guess is you'll be impressed and moved by their achievements.
For more information about how parent giving makes a difference in students' lives, contact Eric Gifford, Director of Development in Parent Giving, at egifford@ucdavis.edu, (530) 752-4903.
 
Tags