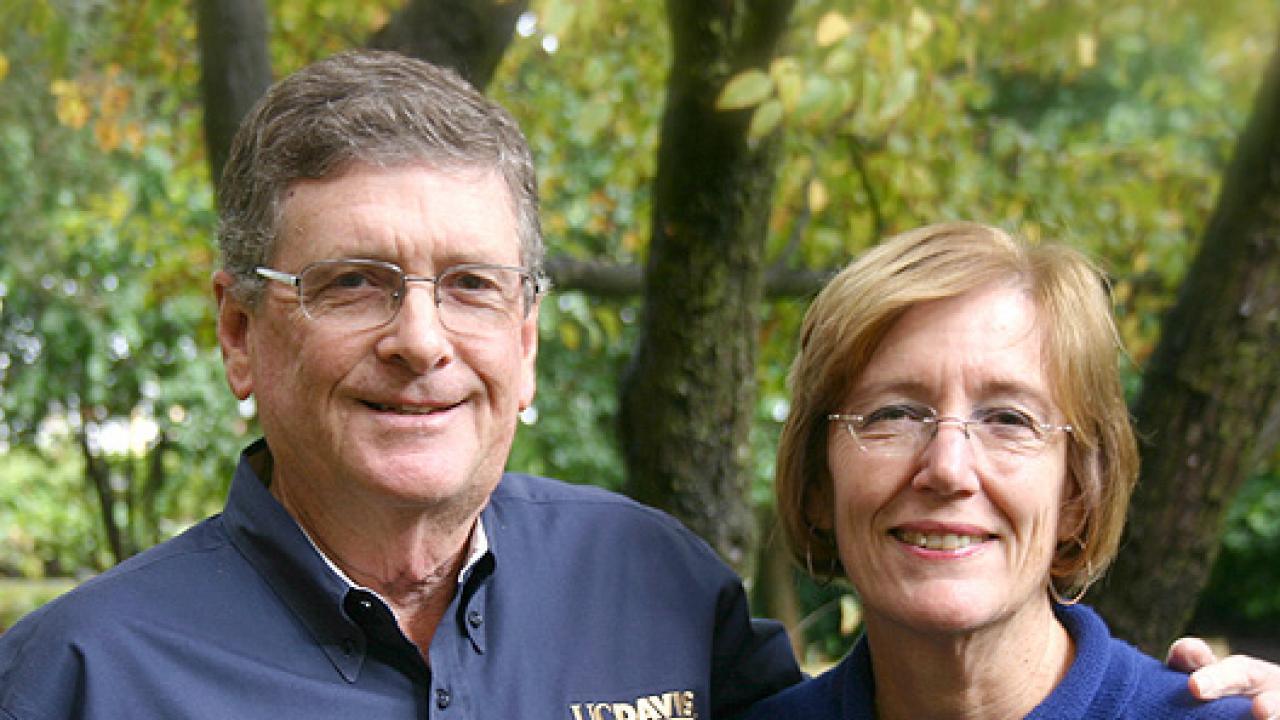 Stockton residents BOB and JAN MORRISON are longtime supporters of UC Davis. Bob graduated in 1968 with a degree in rhetoric, and in 1971 with a law degree. Jan graduated in 1969 with an English degree. Bob and Jan's children, LAURIE '99, CRED. '00, M.A '09; and KEVIN '01, also are graduates. 
Bob, a prominent Stockton business attorney, retired in 2007. He became a CAAA board member in 1994 and served as president from 1998-2000. He was a UC alumni regent from 2000-2002. He's been a member of the Davis Chancellor's Club and served on the board of trustees for the UC Davis Foundation. Jan is a retired teacher from the Stockton Unified School District. She's been on the CAAA board of directors since 2007, is past chairwoman of the CAAA Scholarship Committee and is current chair of its San Joaquin County Scholarship Committee. She and Bob are strong advocates for student access to education and have endowed a scholarship through CAAA to support students from San Joaquin County. 
The Morrisons have been active with the San Joaquin County CAAA chapter since 1975, helping found the North San Joaquin chapter in 1992. They enjoy UC Davis basketball and football games. 
Category
Tags