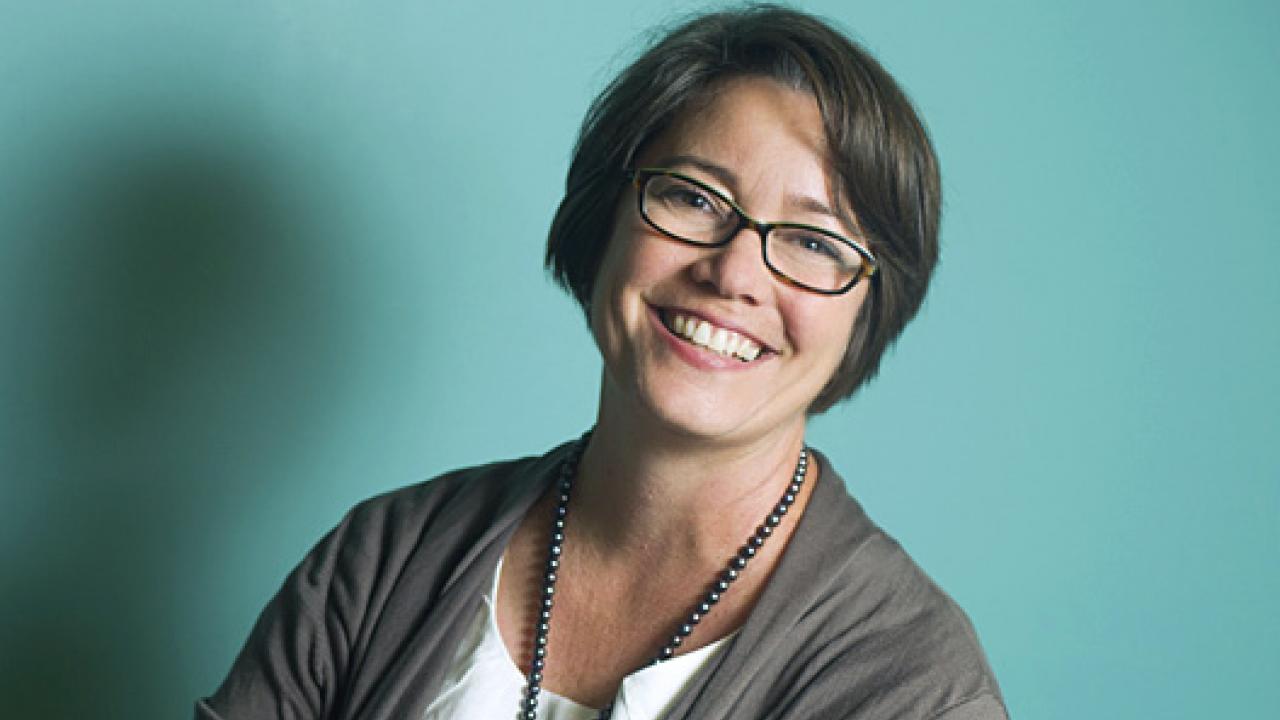 A bold new UC Davis center dedicated to solving the world's global food challen-ges will be led in part by a Cal Aggie Alumni Association life member and dedicated Aggie — Josette Lewis '88. 
Lewis is the associate director of the UC Davis World Food Center — a new interdisciplinary center that will use UC Davis' leadership as the No. 1 university in the world for agriculture and environmental research to determine how to feed and nourish a growing planet in an environmentally sustainable way. 
Lewis grew up in Davis (her father worked as associate librarian in the UC Davis School of Law) and graduated magna cum laude from UC Davis with a Bachelor of Science degree in genetics in 1988, before going on to UCLA where she earned a Ph.D. in molecular genetics in 1994. 
She had a 16-year career at the U.S. Agency for International Development, working in international research and development, then as senior biotechnology  adviser and finally as director of the Office of Agriculture, where she played a lead role in developing the Obama administration's global hunger and food security initiative, Feed the Future. 
In November 2010, after deciding "it was important for me to understand how the private sector works," she left USAID for a job with Arcadia Biosciences in Davis. And so she was back in her hometown, this time with her husband, Timothy Gaffaney, and their two sons. Her parents, Alfred and Theresa Lewis, are here, too. 
She served as Arcadia's director of agricultural development, working on overseas business partnerships and technology licensing, and expanding technology collaborations with developing countries, among other duties. 
After three-and-a-half years at Arcadia, Lewis began thinking about going to work at her alma mater. And guess what job opened up at a center that had not even been thought of at the time she moved back to Davis? 
"It was the perfect fit," Lewis said. "I'm proud to have graduated from UC Davis. It's exciting for me to be back and contributing to this new center." 
Chancellor Linda P.B. Katehi said of Lewis: "She's an alum with a distinguished career in global agricultural development at USAID, and now she's come back to Davis — and we are pleased to have her join our team." 
Katehi consulted with faculty members and other experts inside and outside the university for nearly two years before establishing the World Food Center in June. 
Then, in mid-July, she gave a briefing to the Board of Regents: "We did this to fully capitalize on our depth and expertise as the world's leading university for education, research and scholarship on all aspects of food, but especially the nexus between food and health," she said in her prepared remarks. 
Lewis noted another important connection: agriculture as a tool for poverty reduction. "The majority of the world's poor work in agriculture," she said, so, they can improve their incomes by using improved farming practices. 
"It helps the world's food supply, it helps economies, it helps nutrition, it helps society," she said. 
To learn more about the UC Davis World Food Center, please visit worldfoodcenter.ucdavis.edu. 
Category