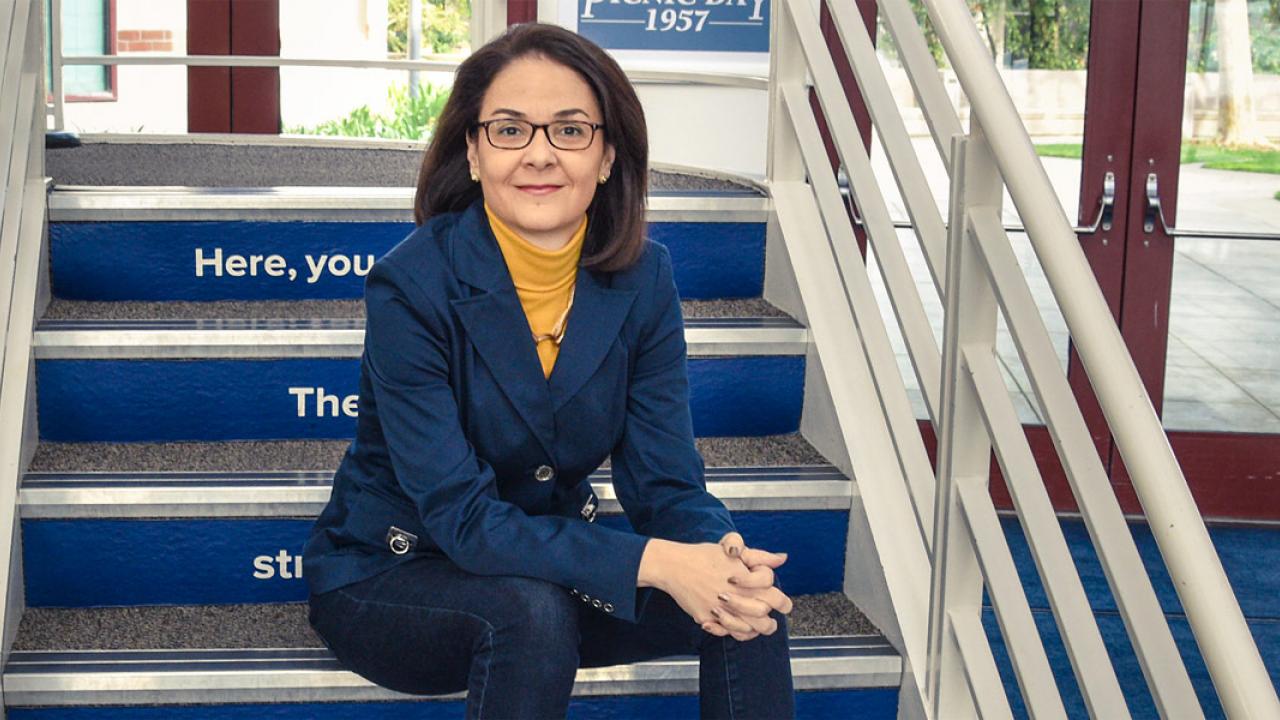 A Q&A with Dana Allen
By Trevor Stewart
On January 2, 2020, Dana Allen began her new role as assistant vice chancellor of Alumni and Affiliate Relations, and executive director of the Cal Aggie Alumni Association.
In this role, she will partner with the CAAA board to advance the interests and promote the welfare of the university and its alumni through alumni network and chapter development, student programs, scholarships and student recruitment, alumni career services, advocacy and volunteer management.
We sat down with Allen to learn more about her future plans for CAAA and what she is looking forward to in her first year at the helm.
Q: What inspired you to come here to UC Davis?
A: One of the first things that came to mind when I thought of UC Davis was its academic reputation. I certainly have known for years that UC Davis is phenomenal, and it was just serendipity that I came across this opportunity with the Cal Aggie Alumni Association. As an institution, we are making such a global impact that I'm finding it hard to keep up with every new discovery or research breakthrough. It feels like UC Davis is in the news daily. I find myself overwhelmed by all the different niche areas that UC Davis is working within. One of my favorite recent stories was about climate change and its impact on the coffee plant. As a coffee enthusiast, it is so crazy that this research is happening in places I can see from my office window. It's absolutely amazing and inspiring.
Q: What has stood out to you the most about the UC Davis community?
A: Everybody has been so welcoming and friendly. I have also been floored by the overwhelmingly positive feedback I have gotten from our population of more than 260,000 alumni regarding their experiences at UC Davis. In theory, you have 260,000 different stories and journeys that began here at UC Davis. Almost every single person who has told me the story of how they chose UC Davis said they knew Davis was the place for them the minute they set foot on campus. Now, the point in time when they stepped on campus differs –– some may come as high school students touring colleges, some may come as junior college students looking to transfer or some even as adult learners who come back to earn their degree. However, the overarching theme is they felt Davis was the right place for them, and I have that same feeling –– I am just very excited to be here.
Q: What are your biggest priorities as you step into this new role?
A: It's really about ensuring that everything that we do provides a meaningful touchpoint to a constituent piece of the UC Davis puzzle. We have our 260,000 alumni, a parent council, a Student Alumni Association and our Retiree Center and Emeriti Association, among our other affinity groups and CAAA chapters around the globe. We cover a wide swath of key UC Davis constituents. I would say probably the biggest thing is to reintroduce Davis to the alumni population. When our alumni were here on campus, they had this amazing experience, but it can become really easy to lose touch. Even if you don't move to the other side of the world and stay local, life happens. So my call to action for alumni would be to ask them when was the last time they came back to campus and experienced something about Davis.
Q: Why is it important that our alumni stay connected through CAAA?
A: I want our alumni know that we are here for them –– our goal is to truly be a valuable resource. We have our career connections and service opportunities, and we are always looking for volunteers to help us by connecting with current students or recent graduates who are looking for job guidance or assistance in finding careers. I believe that a rising tide lifts all boats, so when UC Davis alumni remain engaged and connected through CAAA, they are contributing to the growth of the network. A strong network can have a positive impact on the next generations of alumni that will emerge from UC Davis, and we need to hear their stories and learn from their experiences.
Q: What are your long-term goals for CAAA?
A: I'd like CAAA to be working and collaborating with every single office on campus. We are already working with so many departments, but I want all units on campus to find ways to plug in and engage with us. Secondly, I would like to grow our scholarships. I, myself, was a beneficiary of another individual's generosity when I was in college, and I think that was what inspired me to do this type of work –– I've seen firsthand the impact it can make on someone's life.
Category