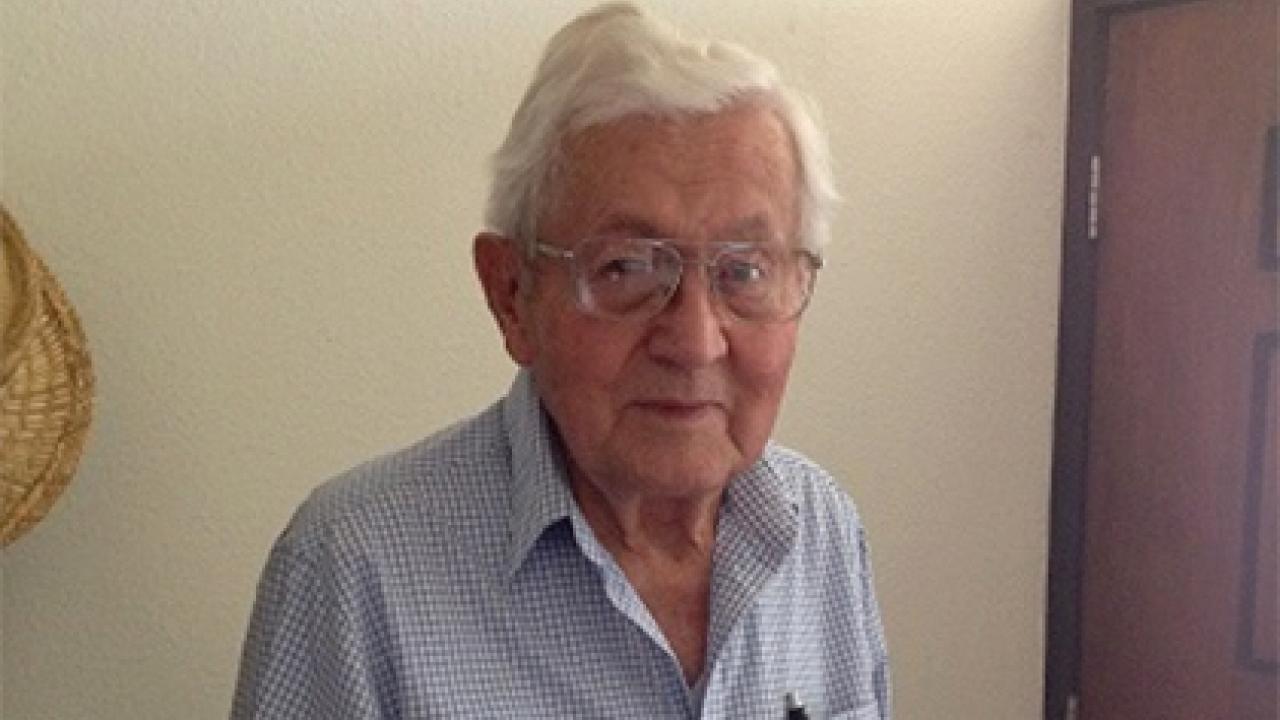 By Breeanna Meunier
When Donald Lockhart '42 came to UC Davis with Future Farmers of America for the first time in 1926, he had no idea that this Army housing field would one day be his very own alma mater. Starting as a non-degree student, Don says he didn't know what he wanted to do. However, since his parents really encouraged education he figured he would go to the place he fell in love with years prior.
First moving to Davis in 1936, Don recalls staying at University Hotel on B street Lockhart says "I was walking around campus and went by the sheep barn where George Phillips offered to let me stay there. Later I worked for the ranch division. It was a huge farm and there were about 20 workers so I earned my keep by keeping the farm clean and working on the farm." Earning his way through school by working at the farm department, Don recalls "they even had me hand watering the trees near Putah Creek which at that time was just a dry river bed." Don didn't just work for the farm department, but was a jack-of-all-trades helping "close the gates to the farm, lighting the infirmary fire for the dead animals, pulling weeds, picking melons, and getting materials for the blowfly population to pollinate the onions." While Don recalls not having much money in the years before graduation, he does recall the fun of going to a baseball game and visiting the sheep barn, as well as "the quality teachers like Hart and Miller in the Agriculture department."
After living at the ranch for the maximum two years allowed, Don joined Beta Phi in 1940 and stayed with the fraternity on B Street. That is where he was when war broke out. As he recalls, "we were all in the family room of the fraternity house and I was reading the paper, when we heard on the radio that Pearl Harbor had been bombed. All the boys and I got our shotguns and marched up and down B Street like a small group of troops." A month after getting a degree in Animal Science in 1942, Don joined the United States Army. After getting out in 1945, he looked to his alma mater for help with a job. He talked to one of his professors who told him to go to General Mills Feed and Grain where he worked for four years. Later, Don would work for the U.S.D.A.. He work there for 34 years until his retirement in 1982.
After nearly a decade of life, Don now resides in Davis with his wife and has three beautiful adult sons: John, Donald and Brian.
Category