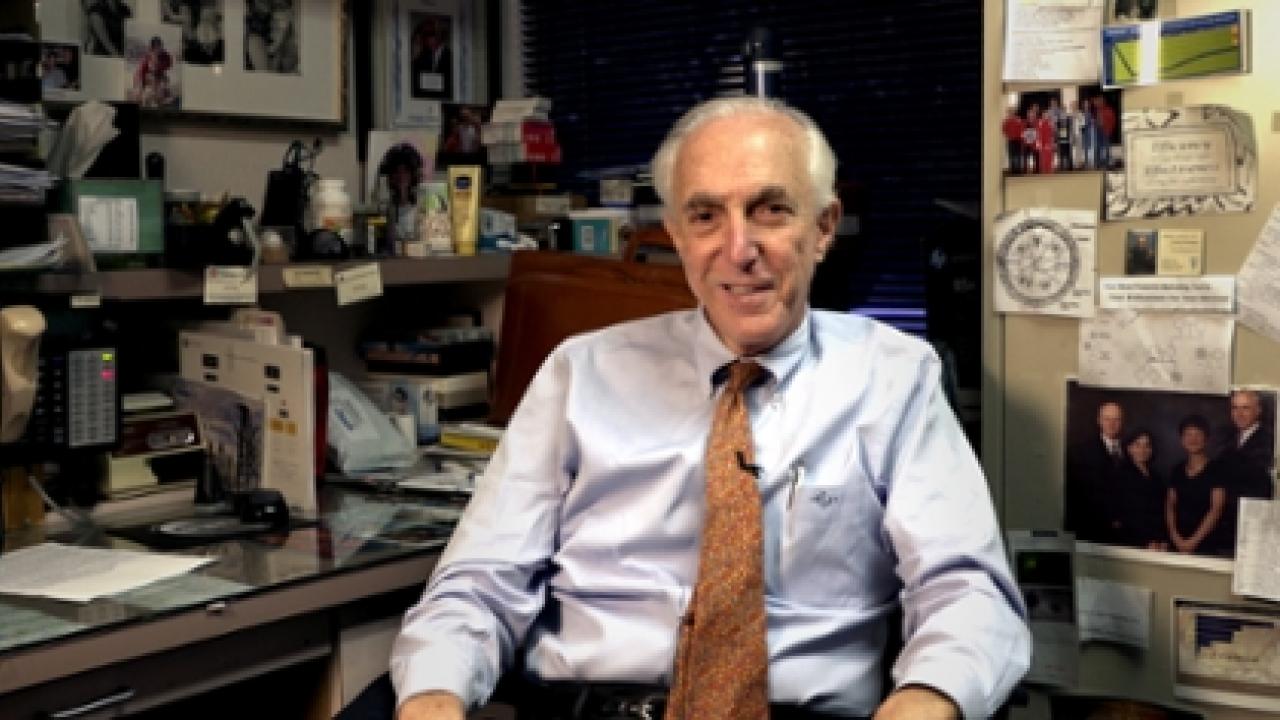 An early graduate of the UC Davis Ophthalmology Residency Program, Michael Schermer, M.D., credits UC Davis for being his bridge to the Sacramento region. Now a devoted Sacramentan, he has helped thousands of local patients see better and enjoy an improved quality of life. In recognition of this and his other remarkable accomplishments, UC Davis' Cal Aggie Alumni Association will honor him with the 2017 Distinguished Achievement Award as part of the 44th Annual Alumni Award Gala.
Schermer completed his residency at UC Davis in 1976 and shortly after founded the ophthalmic surgery department at the Greater Sacramento Surgery Center. He is a diplomat of the American Academy of Ophthalmology (1977) and was the first chair of the UC Davis Eye Center's Executive Advisory council, serving from 2011 to 2017. He has been integral in the development of both the ophthalmology program and eye center at UC Davis.
"I've been very proud to be part of the UC Davis Eye Center as a former resident, and it's been a joy to watch it grow in size and prestige over the years," he said. "Our future is even brighter with Ernest Tschannen's recent gift to name the UC Davis Eye Center building, which will help establish a brick and mortar building devoted to eye care."
In addition to Schermer's service to UC Davis, he conducts volunteer eye surgery overseas and for the past 25 years has hosted a large group of blind and visually impaired Sacramentans for a day at the California State Fair – a tradition he refers to as "a party for the senses."
"I really enjoy volunteering in the community, and the day at the state fair is my favorite day of the year," Schermer said. "You've got to picture this: blind people driving bumper cars. I love having the opportunity to witness their laughter and smiles. It's the most fun."
The Alumni Award Gala, which is themed "Aggie Excellence Takes Center Stage," will take place on February 3, 2017 on the University of California, Davis campus, with the reception being held at the Jan Shrem and Maria Mannetti Shrem Museum of Art and the dinner being held on the stage of the Robert and Margrit Mondavi Center for the Performing Arts. The Cal Aggie Alumni Association – which serves nearly 250,000 UC Davis alumni – selected Schermer and six other award recipients this year in an effort to recognize the incredible impact they have left on the university, their communities and the world.
Category
Tags