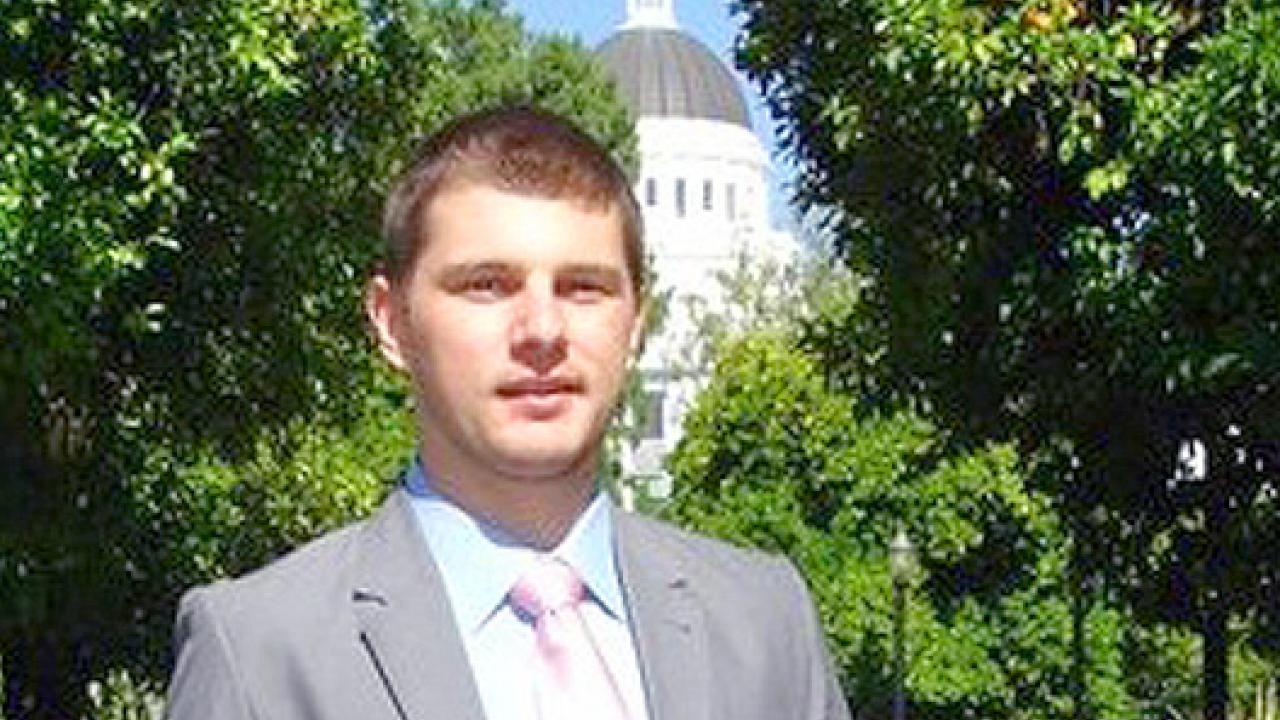 By Leslie Cory '14
In recent years, students have been accepted to their first choice universities only to find that they cannot afford the tuition. This story is told much too often due to increases in tuition and budget woes. Instead of comparing what each university has to offer, many students find themselves forced to choose a university based on price. Joseph Kutchukov '12, however, was determined not to let the cost of a university education deter him from attending. He decided to not let this obstacle stand in the way of attending the university that had the most to offer him, UC Davis. 
Once accepted to UC Davis, Joseph decided to apply for a Cal Aggie Alumni Association scholarship to offset a portion of tuition. 
"Honestly, I knew I would need help getting on my feet," 
Joseph openly admits. After being notified that he had been chosen as a recipient, Joseph was relieved that he would be able to concentrate on his studies more and work less. "It was very helpful," Joseph says. "I was able to cover my books and parking pass for the first two quarters. I am very grateful." 
The elements that attracted Joseph to UC Davis included its academic strengths, national ranking, international relations program and location. Now, these are all aspects that he is taking advantage of. Joseph is pursuing a degree in international relations with emphases on security and peace, concentrating on the regions of Central, Eastern Europe and Russia. He also has an interest in the German language. He is also part of the International Relations Student Association. "We meet weekly to discuss current affairs, have guest speakers and of course network and help each other with class selection," he explains. 
After graduating in 2012, Joseph plans to pursue a career in Federal law enforcement. "I would really like to work for the U.S. Government and be on the forefront of U.S. Foreign Policy," he says. He hopes that his UC Davis degree will grant him the opportunity to obtain a job with the State Department Office of Diplomatic Security or the Air Force Office of Special Investigation. 
Although Joseph is still a student, he is already thinking about how he can stay involved with UC Davis after graduation. Grateful for the aid the CAAA scholarship provided him, he too would like to one day be able to assist someone who is in need of financial help. "In a way, it is an investment in the future," he states.
Category