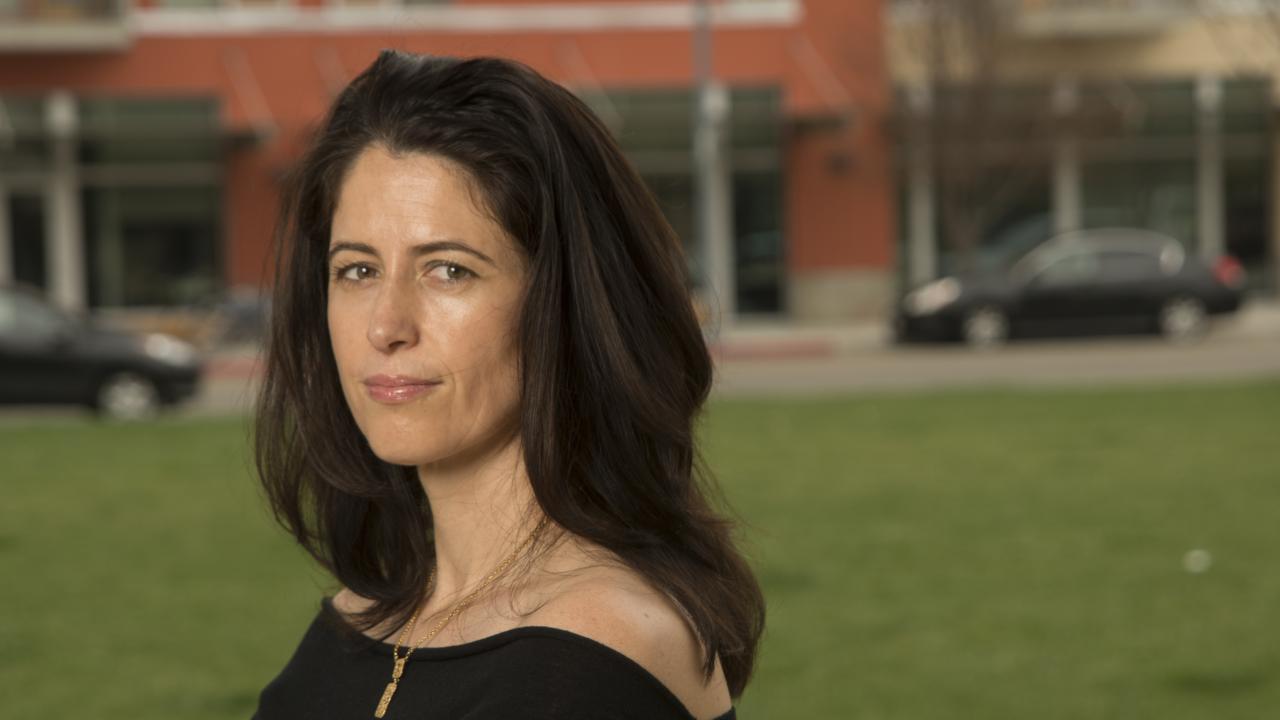 By Eric Gifford and Ashley Han
In her classes, Katrina Jessoe, Associate Professor of Agricultural and Resource Economics and a 2018 Chancellor's Fellow, uses real-world examples to show students firsthand how sustainable choices can be made in their everyday lives.
And students often play a role in gathering that information. Jessoe and a research team of students partner with water and electric utilities across California to learn what factors influence residential customers in their use of these resources.
It's a remarkable opportunity for students to assist Jessoe in research that impacts the world — but Jessoe feels she benefits the most from their collaboration.
"My undergraduate students constantly impress me," Jessoe said. "I'm the one who gains the most from my relationships with students."
In one of their projects, Jessoe's team found that consumers who received reports of their own water use, targeting water conservation, reduced their use of electricity in addition to water. And when customers were informed about how much water and energy their neighbors used, they were again motivated to conserve.
While prices influence consumer choices, such factors as improved information, peer comparisons or attention also impact the choices people make, Jessoe noted. She and her students hypothesized that reports remind consumers how they use resources — and to keep making conservation a priority.
Such work was made possible in part through Jessoe's 2018 Chancellor's Fellowship, thanks to donors to the UC Davis Parents Fund. The Fellowship provides impressive early-career faculty like Jessoe with a $25,000 award to use in in their teaching work with students or to further their research.
For more information on how gifts to the UC Davis Parents Fund make a difference on campus, visit our parents fund website here.
Category