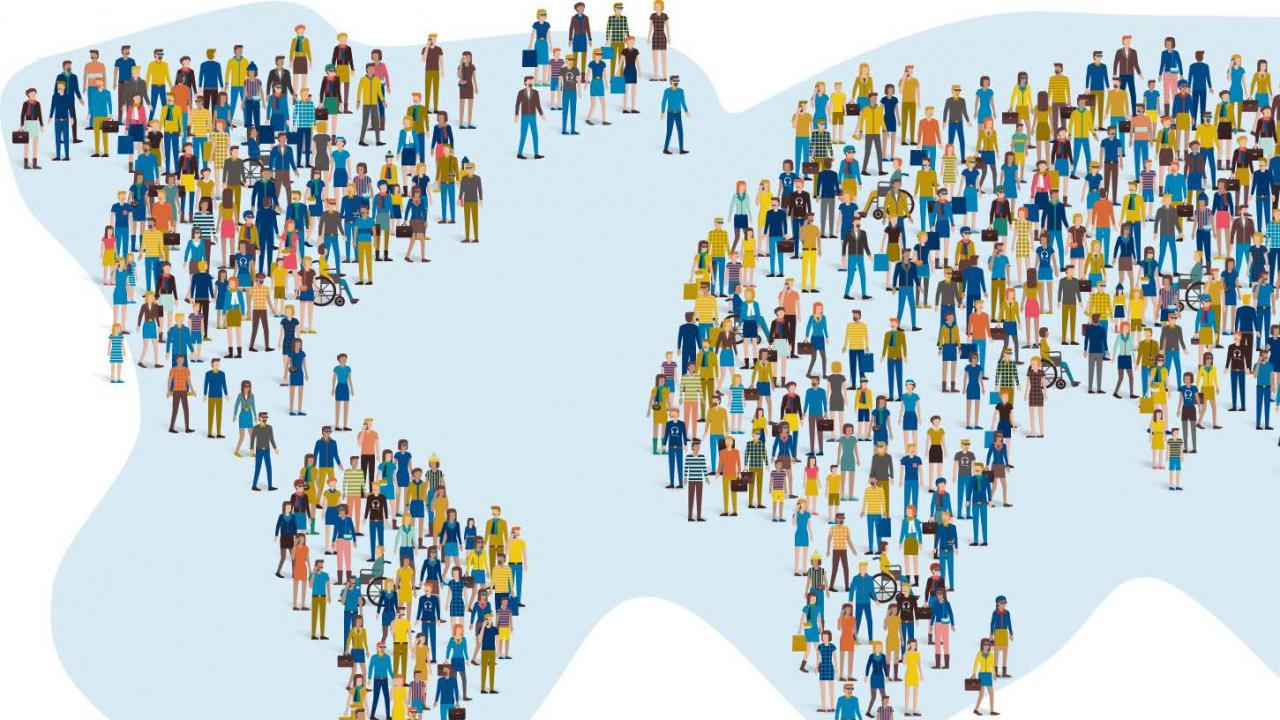 By Benjamin Ginsburg
As of this summer, UC Davis marks 250,000 alumni around the world. That means a support network of 250,000 smart, talented and friendly people that Aggies can connect with. And there's no need to do it alone: the Cal Aggie Alumni Association offers a host of career benefits for members, from discounts on professional services to annual networking events. Check out some of the opportunities that CAAA offers to Aggies.
Career Fairs
UC Davis hosts several career fairs throughout the year. These events are great opportunities for students and employers to meet each other, network and even get hired. But these aren't just for students; alumni are always welcome to career fairs. The fall Internship and Career Fair is Oct. 18 - 19. Two fairs will be held in the winter, one on Jan. 24 for engineering and physical sciences and one on Feb. 28 for other fields of focus.
Career Networking Events
Alumni networks are great opportunities to get to know other Aggies in your field and in your area. Don't forget that Aggies hire Aggies.
"There is no prescribed secret sauce for networking; the secret is to try," says Cody Noghera '05, a CAAA San Diego network leader. "One of the simplest ways to get involved is to show up at local alumni events. You've already got one thing in common with everyone there: an affinity with UC Davis. Chapter and network leaders will be waiting to meet you."
Collegial Services
Alumna Robin Reshwan '92 is the founder of Collegial Services, a consulting firm that connects college students, recent graduates and the organizations that hire them. CAAA members receive special discounts for LinkedIn profile set-ups and career advisement, as well as a complimentary resume review. These offers are available for CAAA members, Student Alumni Association members and Parent & Family Association members with children in high school or college.
"Cast a wide net when networking since you never know who may be that key connector between you and your next opportunity," says Reshwan. "Remember to have a clear, concise explanation of what you are looking to accomplish to make it easy for your connection to be of assistance. Have a 'personal commercial' that explains who you are and where you are looking to go."
Kaplan
CAAA is the new home for Kaplan Test Prep courses. These preparation courses are held in the Walter A. Buehler Alumni Center at UC Davis and help prepare students for the MCAT, LSAT, GRE and many other graduate-level examinations.
"Kaplan teaches you to think about the tests from the writer's perspective, and that was a huge paradigm shift for me," says Megan Gilbert '14, a medical student at UC Davis who took the Kaplan course on the MCAT and now teaches one of the MCAT Kaplan courses. "Being well prepared for the MCAT helped me get into med school, and now I can teach other students and help them succeed as well."
UC Davis Extension
Since 1960, UC Davis Extension has offered UCcaliber courses in continuing education in a format convenient for working professionals. More than 3,000 yearly courses are offered both in-person and online, as individual classes or full certificate programs, covering topics that span UC Davis' excellence in academics, including management, fundraising and wine-making. What's more, CAAA members get a $50 discount on their first class each quarter! Check out an article in the last issue of AggieXtra about extension courses available in growing fields.
"Our programs give working professionals access to the knowledge, resources and expertise of UC Davis," said Paul M. McNeil, dean of UC Davis Extension. "They provide alumni with an ongoing connection to UC Davis that supports and enriches them throughout their careers."
LinkedIn
Perhaps the easiest thing to do is simply join the UC Davis LinkedIn group.
Category
Tags