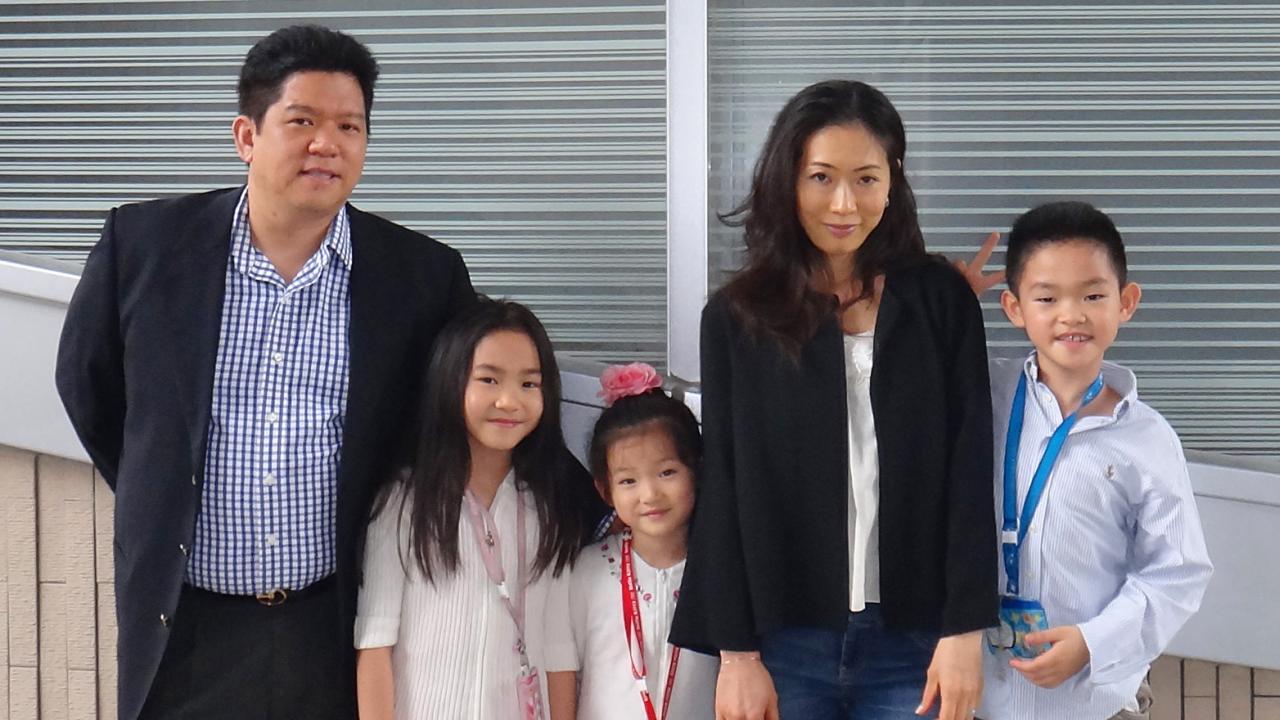 By Corinna Fish
Daryl Lee '94 works at one of the largest global recruiting firms in the world, Hays, helping lawyers around the globe find their dream job in Asia. A Californian who is now permanently settled in Hong Kong, Lee has unique insights for U.S.-based Aggies seeking to live and work abroad. 
Q: As a biology major, how did you end up in the executive search field? 
I actually began my education at UC Davis majoring in aquaculture engineering. Sometime in my third year, I came to realize that anything that involved calculus was not my calling. The aquaculture portion of my major meant that I had a solid foundation in the biological sciences and I switched majors. 
A few years after graduation, in 1997, I moved to Beijing to learn Mandarin and I have been living as an expat ever since. I next moved to Tokyo in 2000 to join an inter-net startup in sales. When the dotcom bubble burst reached Japan, my startup ran out of cash and the company began focusing on executive search and that is how I ended up in the field. 
While I haven't used much of my academic knowledge in my career, my UC Davis education provided me with a solid foundation that I have applied through most of my adult life. Learning to analyze a problem and develop and execute a solution, in engineering, is a skill you can always use. In biology I gained an understanding how individual components participate and contribute to larger systems. I believe I am still using these fundamental skills in my work today. 
Q: What sorts of skills do you need to be a successful recruiter? 
The process of recruit-ing or executive search is a matter of persistence and efficiency in communications. Understanding where to find and how to reach the right person located anywhere in the world, however, is a challenge. Being able to communicate and empathize with people of varying backgrounds, cultures and languages is important. 
Q: Any advice for alumni who are interested in working outside the U.S.? 
I think a majority of people who have an interest in working and living as an expat will enjoy the experience. If you are being sent by your company, then that is a different matter; but, if being an expat is a personal goal, then I would say you  should just go for it. Doing it while you are relatively young and unencumbered with your own family is arguably easier; but, being career minded and wanting to develop your own career is also important. You may not know what your career could be outside of the U.S, but you should want to develop yourself. 
For me personally, establishing a career outside of the U.S. was really about developing a skillset that works overseas. You need to believe in yourself and you need to continue to reinvent yourself. Because the culture you are living in overseas is different than your own, you must be adaptable. 
Q: Any special Aggie memories you'd like to share? 
Whole Earth Festivals were always great and I wish I could remember where the blue ceramic drum I bought on the Quad during Whole Earth Festival is now! If I had it now, I could take my own kids to Victoria Park here in Hong Kong to bang on the drums all day. 
Category