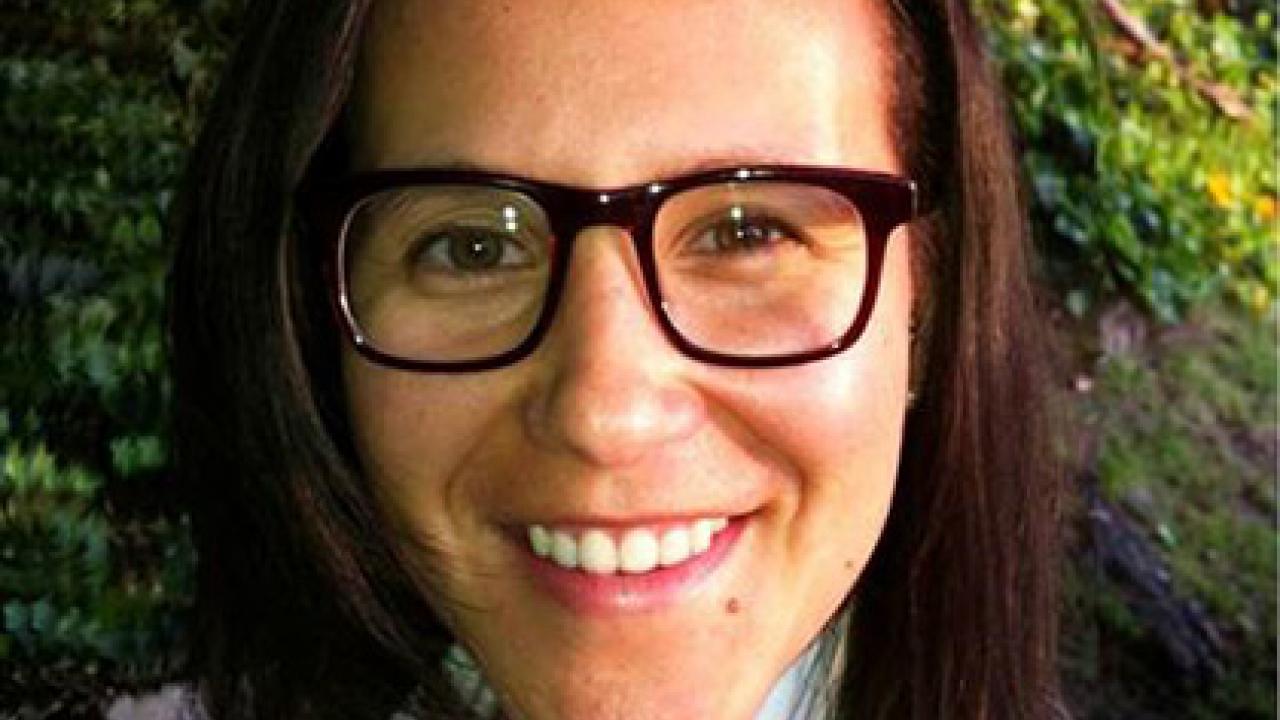 Why do you love UC Davis?
UC Davis was always my first choice for college. I grew up in Bloomington, Indiana, a college town surrounded by agriculture and UC Davis is a similar community. So I felt right at home at UC Davis and especially the LGBTA Center. Plus, it was amazing to be in the heart of California and only two hours to the Pacific Ocean and two hours to the mountains!
To top it off, I love that the UC Davis's academic and research departments, institutes, and organizations continue to take the lead on amazing discoveries that help all of humanity. UC Davis has a global footprint and is shaping the future with its academics.
Why is it important for alumni to stay connected with UC Davis?
I stay connected to UC Davis because my alma mater offered me many opportunities to grow, lead and become a part of a larger community, both on and off campus.
Aggies are everywhere, and we make many deep and diverse impacts on the regional and global stage. I love hearing about the great work that UC Davis alumni and students achieve. For me, staying connected to UC Davis means that I am in the know about present and future trends in agriculture, technology, business, medicine, social sciences, and psychology fields, just to name a few, before the general public.
Is it rewarding to serve as an active CAAA member and an LGBTA chapter leader?
Serving as a CAAA member and being in the LGBTA Chapter leadership is an amazing experience. I love creating and facilitating connections between diverse alumni and groups in the Bay Area community (where I live now), as well as in the larger UC Davis community that spans across the globe.
Why is it beneficial to alumni to participate in the LGBTA chapter?
This is an exciting time for the LGBTA Chapter because we are still in a nascence stage. The LGBTA Chapter was created because there is a need to create a connected UC Davis LGBTA alumni community who can support alumni and current students. 
When alumni join our chapter, they are joining a large, diverse network of community members.  Also, unlike other chapters that are location-based, our chapter has members throughout the nation and world and so we partner with other CAAA chapters, such as the San Francisco Chapter.  Participating alumni can attend social and networking events such as brunches, Picnic Day events, receptions and sports events.
Can you describe how the LGBT chapter has grown during your service?
The LGBTA Chapter is still in its beginning stages, but we have already accomplished a lot.
I am particularly proud of the creation of the LGBTA Endowment, which was started by Paul Terry, the LGBTA Chapter's president who helped revitalize the group after years of it sitting dormant. We are currently working on increasing alumni and community participation in this fund so that LGBTA students have support for generations to come.
We have also partnered with other chapters to run events and are initiating partnerships with UC Davis graduate students and local organizations. Additionally, we are building a professional network community for Queer Aggies.
The LGBTA chapter recently participated in the City of Davis' second Pride celebration in May 2016. At Davis Pride, the LGBTA chapter partnered with the Davis Phoenix Coalition to inaugurate Davis Pride's first Davis Pride Brunch. Guests included Acting Chancellor Ralph Hexter, Mayor Dan Wolk, city officials, community members, Marriage Equality Supreme Court plaintiffs, students, staff, and others. In addition, the UC Davis LGBTA Chapter and the Davis Phoenix Coalition saw great success in asking alumni and others to purchase extra tickets so undergraduate and graduate students could join the first Davis Pride Brunch for free.
As a LGBTA chapter leader, I look forward to building upon this exciting work to continue to benefit and strengthen our larger UC Davis community.
Category
Tags