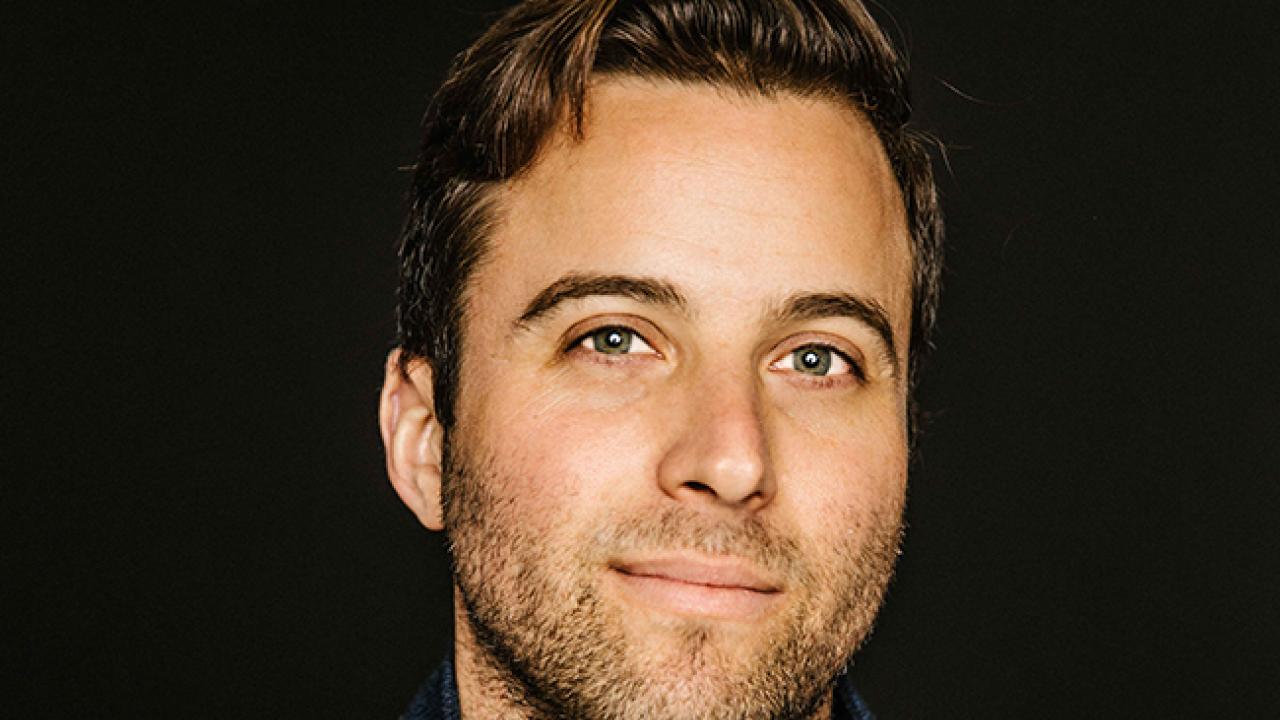 By Ashley Han
Five-year-old Jonathan Dishotsky '06 sat up through the night, staring out his hotel window at a thunderstorm rattling the New York skylines. Lightning flashed through the copious windows, and he saw his reflection as white light illuminated the night. In that moment, he was in awe of a massive, radiant skyscraper and told his mother, "I want to build cities one day."
Now, together with a team that includes fellow Aggies, Dishotsky is reimaging living communities in San Francisco as the CEO and founder of Starcity, a startup that builds communal living spaces for middle income urban dwellers.
"Cities are key to unlocking human potential. There is so much opportunity and serendipitous interaction in cities," explained Dishotsky, a CAAA Life Member.
"And while there is a lot of high-end housing in cities, and quite a bit of low-income housing, there aren't affordable living spaces for teachers, firefighters and other middle-income individuals who make up the backbone of our cities. So at Starcity, we aren't following the traditional real estate route and developing massive, luxury apartment buildings. We're identifying existing buildings that are old and vacant and developing them into Starcity communities, adding affordable housing stock to the market."
Dishotsky recognizes that traditional communal living spaces can lead to problems with cleanliness, money division and privacy. He prides himself on addressing these challenges in unique ways. Starcity cleans community consoles daily, collects rent from individuals and houses members in areas of the building that conform to the type of hours they keep, catering to both introverts and extroverts. "The Bay Area is already home to so many vibrant and diverse neighborhoods, and we want Starcity members to contribute to and enhance them," he explained. "The two communities we are operating now in San Francisco are the first of several we plan to open in the Bay Area."
A desire for community
Dishotsky lived in an unconventional living space in Palo Alto. His parents, who were both professors, offered students room and board in exchange for childcare.
After graduating from UC Davis with a B.S. in managerial economics, Dishotsky rebelled against his so-called "hippie" upbringing by working in investment banking and corporate real estate. However, it never felt like the right fit, so he went on a six-month journey to discover what he should do next, traveling the world to talk to hundreds of people about their living situations and what they wanted in housing.
"I felt like something there was missing and, to be honest, it was the experience I had as a kid," he explained. "I missed being within a community and having this close connection with people from all around the world. I also found an enormous appetite from people who wanted to try to live in new and unique ways where affordability was more available and a real sense of community existed."
A network of talented Aggies
With that information in mind, Dishotsky founded Starcity with three of his closest friends. Two of whom are also Aggies: Mohammad Sakrani '12, Jesse Suarez '12 and Josh Lehman.
Suarez and Sakrani shared a similar passion in housing even before meeting Dishotsky. "I met Mo when we were both in search of housing just before starting at UC Davis Law School," Suarez recalled. "Since then, we've pursued more ideas than we can count, and they've all circled around this concept of building communities and making an impact. Working at Starcity feels like a culmination of our efforts."
Dishotsky agreed, "Sharing an alma mater definitely bonded us more than ever. We have so many of the same mutual friends, and being Aggies helps us a lot with hiring too."
Dishotsky also mentors fellow Aggies. Syed Hassan '17 founded the startup Versa Wear, which makes wearable tech jackets for cyclists, and asked Dishotsky for advice on entrepreneurship.
"Syed has this fire in his belly that you don't always see in recent college grads," Dishotsky said. "I was impressed with his ability to think of a jacket that could prevent bicycle/motor vehicle crashes and his vision and drive to do it while also finishing up school at the same time."
Dishotsky says there is no shortage of intelligent, hardworking Aggies in the working world, and he stays in touch with the university in part for hiring purposes.  
"Often times when I meet someone I think, 'Oh, here's this really smart, hardworking person with a great attitude.' Then I discover they are an Aggie," he laughs. 
Note: This story originally appeared in the fall 2017 issue of AggieXtra.
Category
Tags