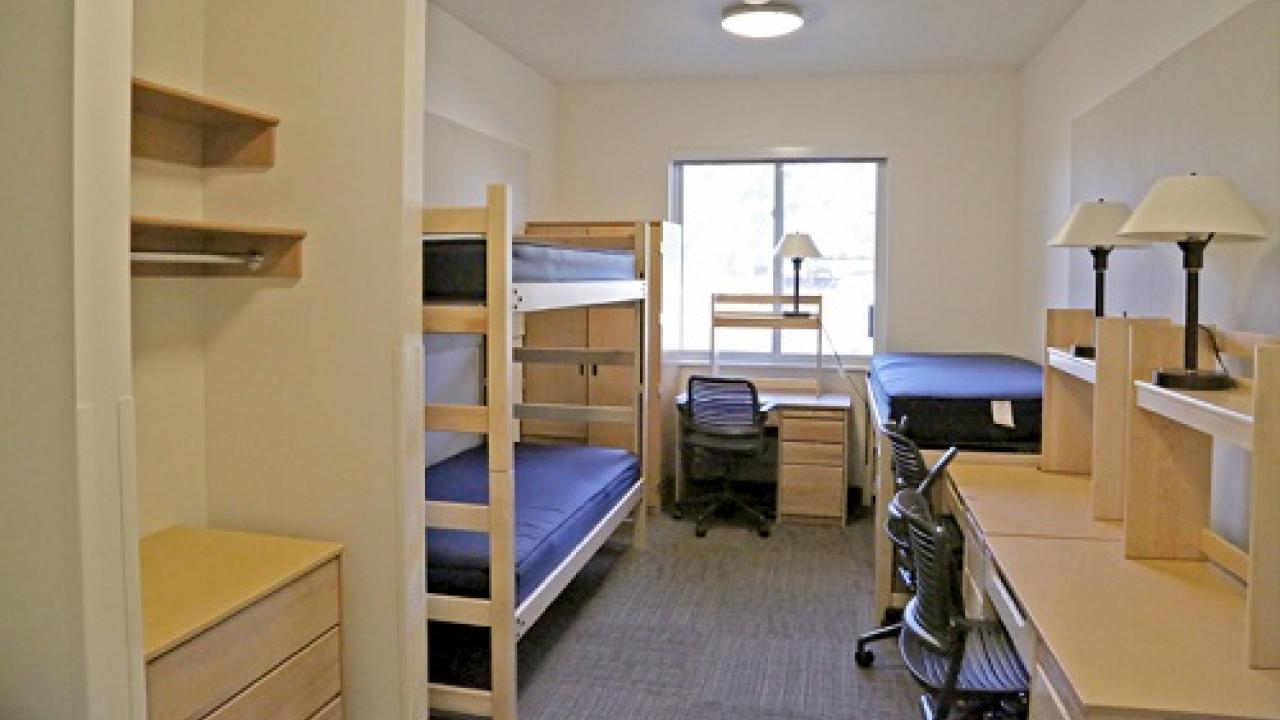 Moving Out of Residence Hall
By Camille Ramos, Student Housing and Dining Services
Student Housing and Dining Services thanks you for a great year! We have had the pleasure of guiding first year students as they transitioned into the university and find their own community. The residence hall Contract Terms, Conditions and Regulations states students must completely move out within 24 hours of their last final but no later than 11 p.m. on Thursday, June 13, 2019, whichever comes first. If your student has a late final or transportation issues, they may file for an extension by emailing housingextension@ucdavis.edu .To make the move-out experience easier for you, we've compiled all information you'll need. To view the full unloading zone map, check-out process and Res Hall extension, visit housing.ucdavis.edu/moving-out

Bicycles
Bicycles must be removed from the residence hall area and all campus grounds when your student moves out. Remaining bicycles will be impounded and owners will be charged impound and improper checkout fees.
 
Summer Bicycle Storage -- $25/summer (June-September 2019)
By Ryan Jones, Engagement Coordinator Transportation Services
Summer is around the corner and many Aggies who plan on living at home or traveling during the break, don't plan ahead for what to do with their bicycle while they're away. Bicycles left unattended over the summer are vulnerable to theft and vandalism and may be impounded with their owners charged for storage and any associated fines. The Bicycle Program with Transportation Service has some suggestions to help keep your student's bicycle ready to roll when they return to campus for the fall quarter.
Students leaving the Davis area for the summer may store their bicycle at Transportation Services' secure storage facility. Space is limited and Transportation Services does not take reservations for storage space. Please see further information below:
Drop off dates: June 10-14, 2019 from 9 am - 4 pm
Pick up dates: September 23-27, 2019 from 9 am - 4 pm

Only 250 bicycles may be stored. Spots are allocated on a first-come, first-served basis

Bicycles must have valid California Bicycle License (a license may be purchased at Transportation Services for $12 new/$6 renewal)

A $25 non-refundable storage fee is due upon bicycle drop-off

Owners picking up bicycles after September 28, 2019 will be assessed a $15 admin fee

Bicycles remaining in storage 60 days after the pick-up deadline may be considered abandoned and will be impounded
Bicycle Cage Storage -- $10/month (plus a $20 deposit)
Transportation Services has a secure bicycle cage located in the Quad parking structure available for rent year-round. Students may pay to use the space, leave their bicycle as long as they like (provided they are current rental payment), and access the cage as needed. Space is limited and available on a first-come, first-served basis. For more information and to check availability of parking spaces within the cages, bikeprogram@ucdavis.edu.
For more information about storing a bicycle over the summer at UC Davis, please email bikeprogram@ucdavis.edu.
Aggie Cash
Please note that the Residential Meal Plan Aggie Cash balance will not roll over at the end of the Academic Year. In other words, all of your Aggie Cash must be used by June 13, 2019. This does not apply to Aggie Cash Plus (purchased outside of your Residential Meal Plan).
Category