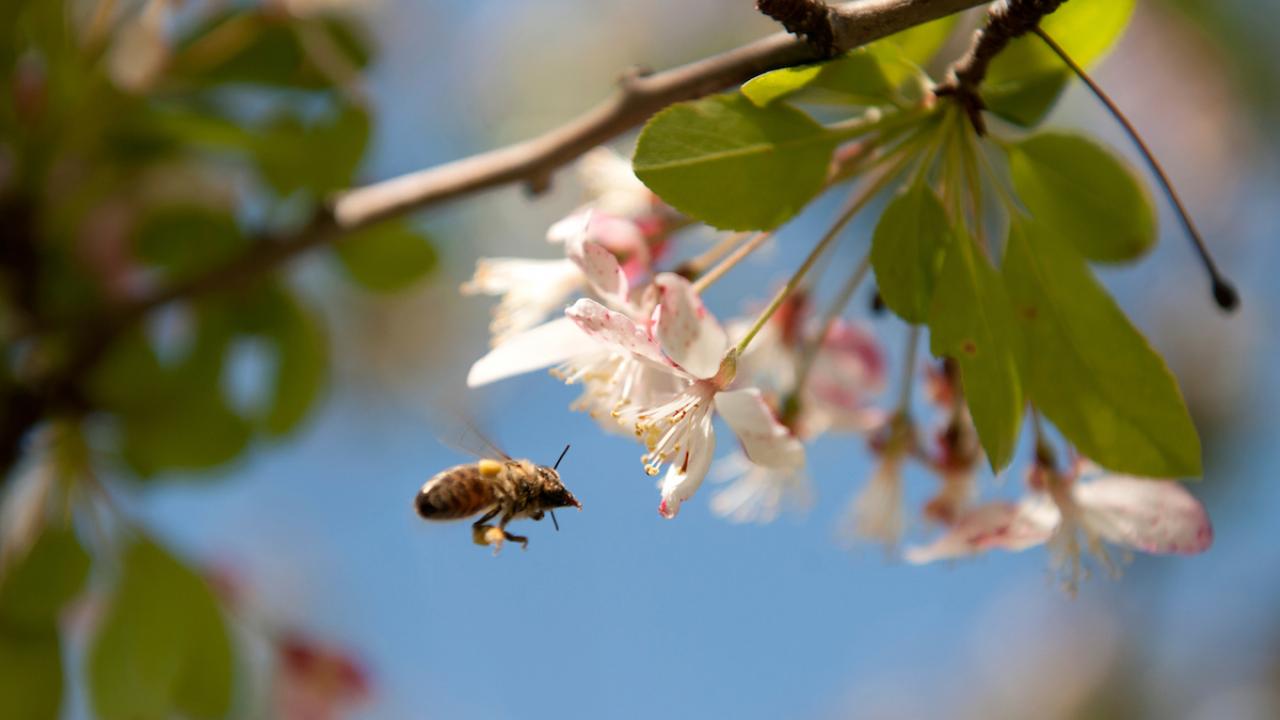 By Eric Gifford
Did you ever think of training bees to fly upwind?
Stacey Combes, an associate professor in the Department of Neurobiology, Physiology, and Behavior, does exactly that, working with a 20-foot wind tunnel in her lab. She entices bees through it using colorful fake flowers and drops of nectar. Meanwhile, high-speed cameras inside the tunnel capture details of bee flight invisible to the human eye.
The purpose? To help Combes, who studies the biomechanics of animals, better understand the dynamics of how bees fly –– an increasingly important question as climate change reshapes ecosystems. Because bees are critically important pollinators, understanding what affects their flight and ability to forage is crucial for the human food supply.
The intriguing, highly visual research fascinates students, said Combes, who was recently named a Chancellor's Fellow. Combes takes particular delight in opening students' eyes to aspects of animal behavior they had never thought about.
"My favorite thing about teaching is when students tell me that a class completely changed their outlook on the subject," said Combes. "They started the quarter thinking they would not be interested in animal behavior at all –– but they ended up loving it, and now they look at the animals they see around them in a whole new way."
Combes will be able to expand on her work, thanks to her Chancellor's Fellowship award. The Fellowship, funded in part by the UC Davis Parents Fund, provides impressive early-career faculty like Combes with a $25,000 award to use in in their teaching and research. The award not only inspires and motivates up-and-coming faculty; it also gives students learning experiences that will serve them for a lifetime.
For more information on how gifts to the UC Davis Parents Fund make a difference on campus, visit our Parents Fund website here.
Category