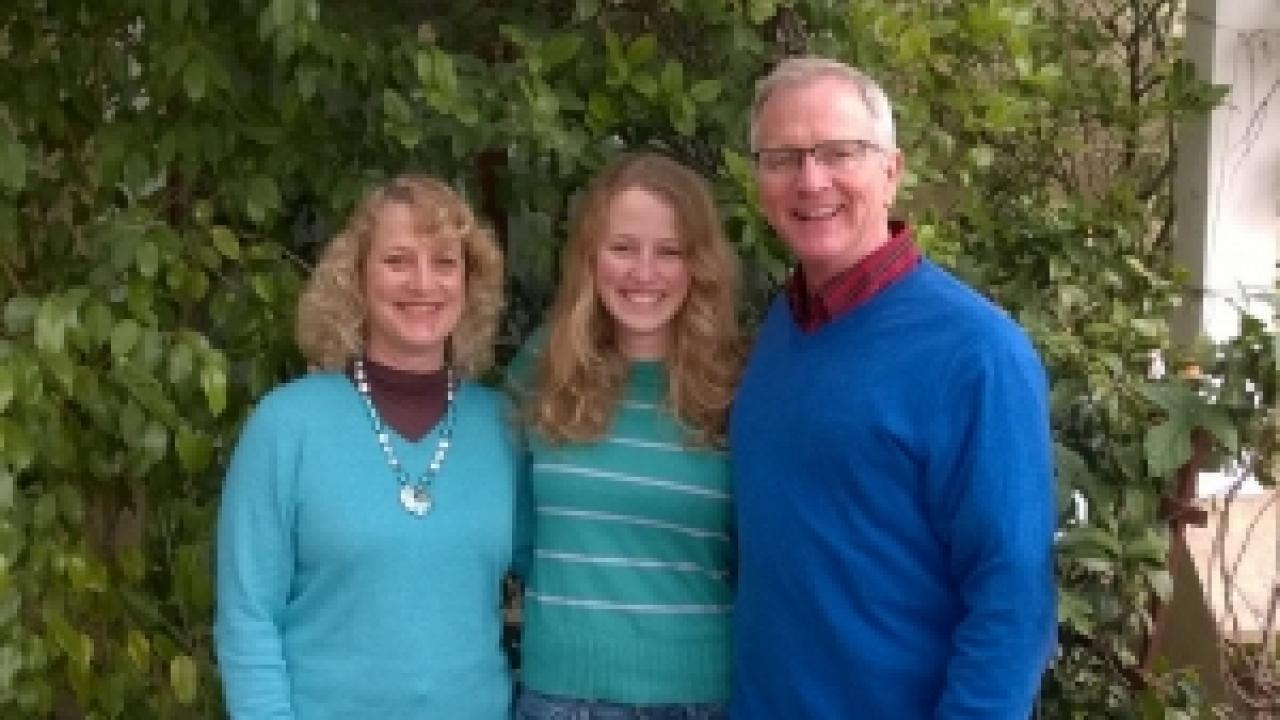 Although Sharon and Dan Davis had visited UC Davis before, it wasn't until they toured with their daughter Ellen '16 that they really fell in love with the university. Ellen felt a sense of community and belonging almost immediately, and since then, the Davis family has been discovering more about UC Davis every year. Now, they look for excuses to visit the area so they can spend more time on campus.
"In a way, we're ambassadors for the school," said Sharon. "We interact with young people a lot, and we're always quick to recommend UC Davis."
Ellen was raised to be involved in their local community in Atascadero, California, and she has continued that practice at UC Davis. She holds leadership positions in We Are Aggie Pride and the Davis Newman Council, and is also active in UC Davis' Aggie Pack and the Campus RotarAct Club of Davis.
As parents, Sharon and Dan do their best to connect with UC Davis as well. Part of it comes from a desire to visit Ellen, but they've also developed a fondness for the campus and the town. They attend every Parent-Family Weekend, and say that they always learn something new when they visit. Every time, they meet parents of freshmen students, and they enjoy sharing their experiences over the past few years. They also participate in some of Ellen's community activities, giving dance lessons at Newman Center events and fundraisers.
"As parents, we should encourage students to find ways to become involved with the UC Davis community," said Dan. "Ellen's extracurricular activities have quadrupled her experience compared with just going to class. There are lots of opportunities for students to reinvent themselves.
Category
Tags