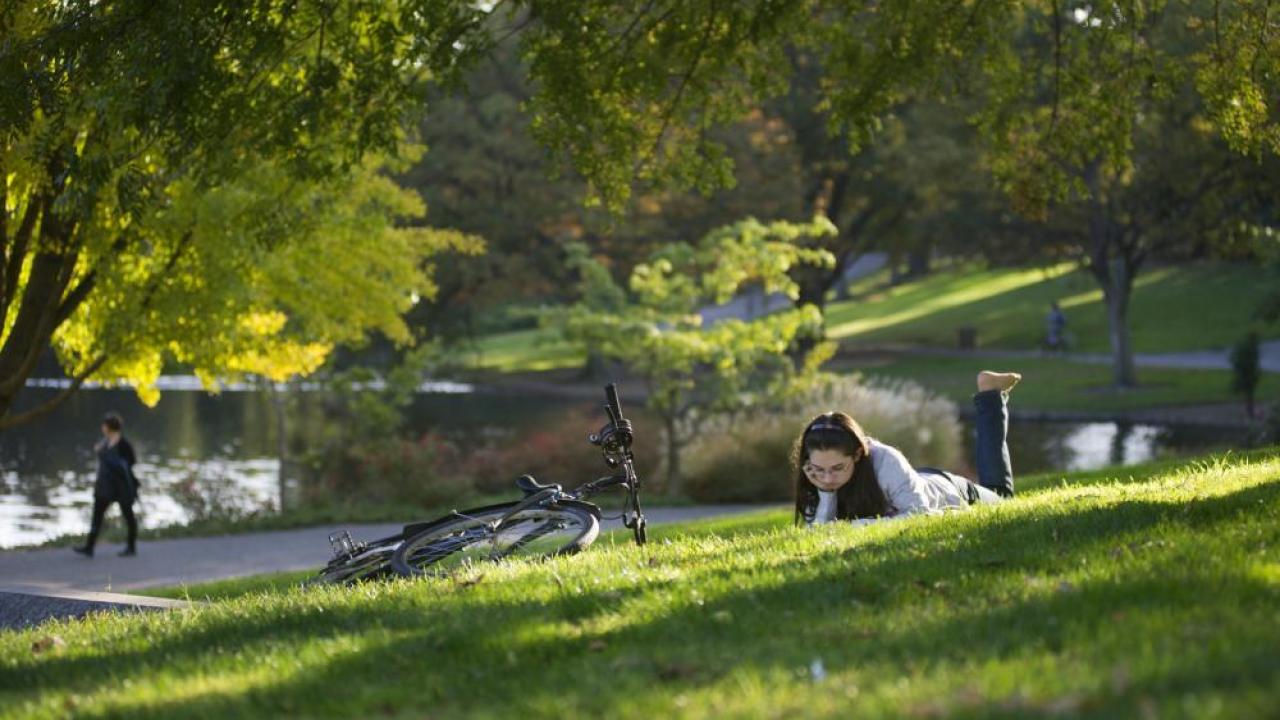 UC Davis email
Parents, keep an eye out for upcoming deadlines sent to your students UC Davis email.  
Housing deadlines are approaching and move-in information will be sent out shortly. Please make sure to remind your student to check their UC Davis email frequently. We look forward to welcoming your Aggie Student.
First-Year Aggie Connections
Congratulations to all of the parents and family members of incoming first-year students starting at UC Davis in fall 2019! We encourage you to talk to your students about First-Year Aggie Connections, a program offered through the Office of Educational Opportunity and Enrichment Services. First-Year Aggie Connections (FYAC) groups first-year students (freshmen and transfers, including international students) into 25-person "Connections" based on a shared purpose, interest or theme. FYAC aims to foster opportunities that will empower students as they navigate their first-year at UC Davis. It's important you begin talking with your student now about their plan for creating connections both in and out of the classroom, as it is critical to establishing a solid first-year foundation on which to build their success at UC Davis.
UC SHIP Insurance Updates
UC SHIP is comprised of medical/mental health, dental and vision insurance coverage and is available to all registered UC Davis students. Below is a list of the benefit changes that were approved by the UC SHIP Committee for the upcoming 2019-20 academic year.
Mental Health office visit copays reduced from $15 to $5 per visit with an Anthem Blue Cross contracted provider.

Urgent Care visit copays with an Anthem Blue Cross provider reduced from $50 to $25 per visit.

$20 copay per visit (deductible waived) for the following services with an Anthem Blue Cross contracted provider:

Physical Therapy

Occupational Therapy

Speech Therapy

Acupuncture

Chiropractic

$10 copay (deductible waived) per lab test with an Anthem Blue Cross contracted provider.

Web Visits for STI Screening at Student Health - now covered 100% by the plan.

Brand name medication filled at the Student Health Center pharmacy reduced from a $25 to $15 copay for a 30-day supply.

Expanded vaccination coverage to retail pharmacies that are contracted with OptumRx.
UC SHIP Waiver Reminder:
The online UC SHIP Waiver application is now open. You can find it online at http://shcs.ucdavis.edu/insurance/waiver
Please note the waiver deadline dates for Fall term:
Quarter students: September 10th 

New waiver applications must be filed before the start of each new academic year.
If you have any questions about the waiver process, the criteria or about UC SHIP, please contact the Insurance Services office via email at insurance@shcs.ucdavis.edu
Category