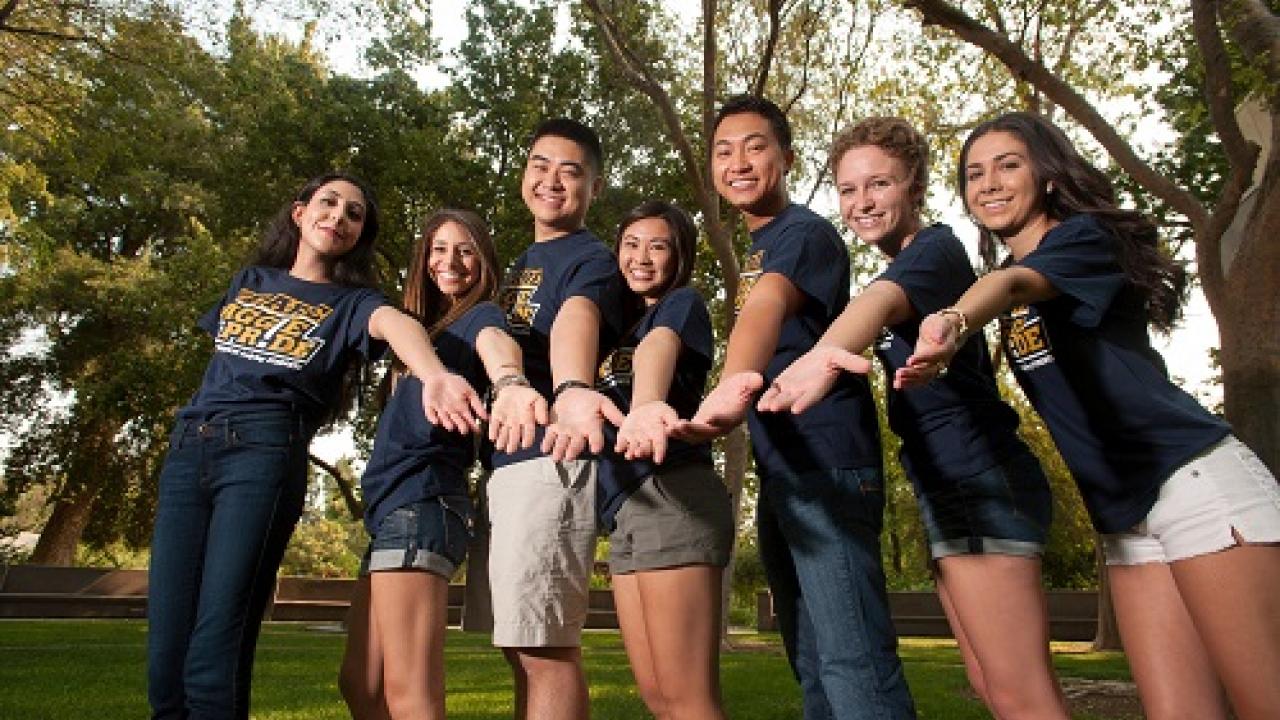 By Eric Gifford
UC Davis student Heather Perea '19 was just managing to make ends meet, but when the father of her children lost his job, she found herself unable to pay the rent. After exhausting all other options, she applied for help from We Are Aggie Pride, a donor-funded, student-run organization that offers one-time emergency assistance to fellow students in need.
That quick cash award gift helped Heather get back on her feet, and she was able to pay the next few months her rent. She was so grateful that she seized an opportunity to serve as the organization's volunteer awards and budget director.
"Words cannot express my gratitude for receiving this award and what this program means to me as a student—and now, as someone who actively participates in the awarding process," said Heather, who graduates this month with a degree in sociology.
We Are Aggie Pride (WAAP) was conceived to keep students on track for academic success by providing emergency funding for food, rent and other essentials not covered by other programs. It is funded by donations from students, UC Davis parents and other concerned Aggies.
Established in 2011, the all-volunteer organization, run by a board of student directors and several staff advisors, has raised over $100,000 in funds and helped more than 110 students stay in school. It also was endowed by the UC Davis Foundation Board in 2016. Awardees go through a strict financial aid screening to determine whether they have other options before they receive support from WAAP.
After nine months of volunteering for WAAP, Heather can look back on many moving stories of how the organization helped students in need. And it teaches all students, she says—recipients and volunteers alike—about the value of giving.
"WAAP not only helps students with their financial struggles, it also teaches them about the impact and benefits of philanthropy on our campus," she said. "It's a way for students to teach other students about philanthropy and the importance of giving and gratitude."
For more information about how parent giving makes a difference in students' lives, contact Eric Gifford at egifford@ucdavis.edu, (530) 752-4903.