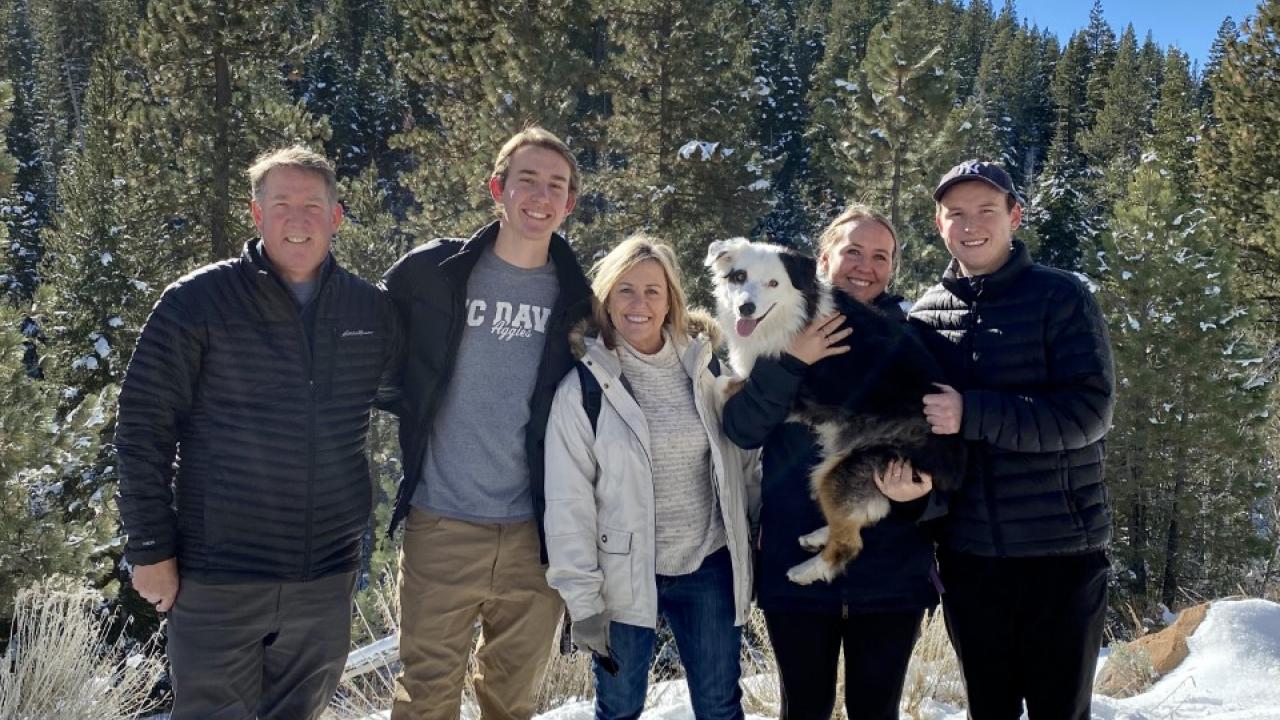 UC Davis family of alums hope to inspire others through Give Day challenge
By Trevor Stewart
Control: It often feels like an illusion. So much is out of our own personal control during crises like the Coronavirus pandemic.
When life feels unrecognizable, applying perspective can help immensely. What can we be thankful for? How can we help others who may be in more dire circumstances?
"There's so much uncertainty right now, but what we still can control is how we use our philanthropy to help others," Cecelia Lakatos Sullivan '83 said. "I hope those who are able to give continue to do so and view it as an acknowledgement of gratitude."
The Sullivans continue to give to multiple areas on campus, even amid one of the biggest pandemics in recent history. Their spirit of philanthropy has been a constant for over two decades.
Cecelia still remembers the first time she gave to UC Davis. She received a phone call from a student at the UC Davis call center. Although her husband, Pat '83 '87 M.D., was still in his residency at the School of Medicine, Cecelia was grateful for the education they both received at UC Davis, so she contributed what they could afford at the time.
The Sullivans realize that philanthropy is more important than ever — especially for students whose educational path has been drastically altered by the COVID-19 outbreak.
"So many UC Davis students are struggling during this time," Cecelia said. "They may be hard-pressed to make ends meet or pay their rent as many work hourly jobs or paid internships. Philanthropy is a priority right now."
Challenge accepted
Earlier last year, the Sullivans were inspired to spearhead the Dr. William Blaisdell Scholarship, honoring Pat's mentor while he was in general surgery residency at the UC Davis Medical Center.
For Give Day 2020, the Sullivans have issued a Give Day Challenge to support The Dr. William Blaisdell Scholarship. If 25 gifts are received toward the scholarship, it will unlock a $10,000 gift from the Sullivans, furthering the impact of the scholarship for School of Medicine residents and graduate students. The General Surgery program celebrated its 50th anniversary last year.
Dr. Blaisdell, Chairman of the General Surgery program, was a mentor and influential figure to many surgeons, including Pat, who described him as the epitome of a consummate professional. The Sullivans wanted to honor his legacy.
They also want to encourage people to reconnect with UC Davis.
"Give Day is just a great springboard for getting people engaged who may not have been engaged for a while," said Cecelia. "It is a great platform to gain momentum and catch people's eye. We text our friends and encourage them to give whatever they can to help unlock Give Day challenge gifts."
Whether it is a small or large donation, Pat believes the simple act of philanthropy is something to be celebrated.
"I encourage people to get involved at whatever level of giving you can," Pat said. "It is a fun way to give back and invest in UC Davis students."
A family affair
Prior to the formation of the Blaisdell Scholarship, the Sullivans sat down as a family –– including all three of their children Kaela '12, Sean '15 and Riley '20 –– to discuss where the funds should go for a general undergraduate scholarship.
Cecelia and Pat taught their children the importance of philanthropy at a young age, even allowing the children to research and choose for themselves which programs or organizations to direct their charitable giving dollars.
The family decided to create the Sullivan Family Interdisciplinary Scholarship, which would cover the breadth of the university's educational offerings –– from the biological sciences to the liberal arts. The scholarship will also prioritize first-generation students.
"We both have wonderful memories of our college years and made lifelong friends," Pat said. "We just wanted to give back so that others could benefit from an excellent education at UC Davis. And right now, philanthropy is necessary more than ever."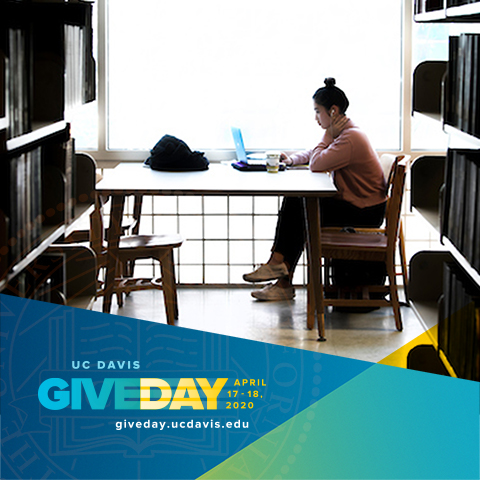 Coming Together in a Time of Need
Critical thinking, creativity and problem solving—what we teach our students today will impact this challenging time and endure beyond it. Click here to learn more.
Category