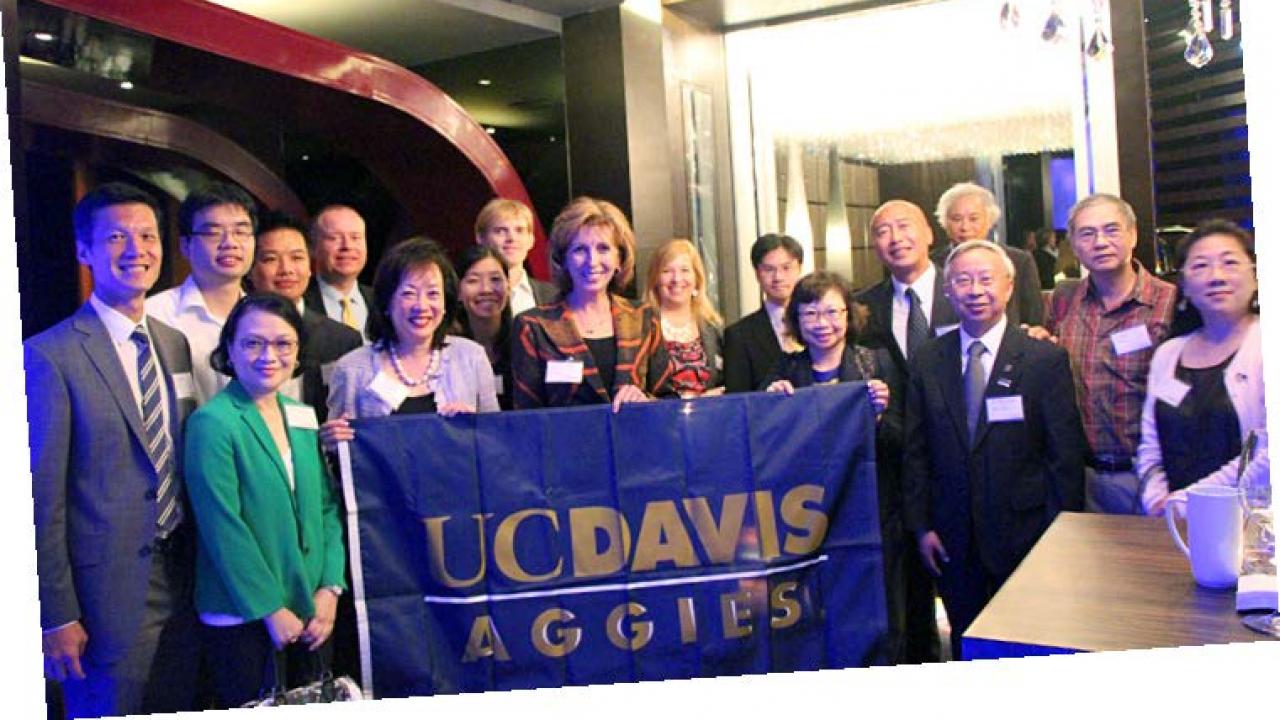 This past fall, Chancellor Linda Katehi and the Cal Aggie Alumni Association's inter-national program director, Ginger Welsh, ventured on a historic international trip to Beijing and Shanghai, China and Hong Kong on behalf of UC Davis. The trip was an important milestone for UC Davis by allowing the university to forge new global strategic partnerships and promote the university's global vision in the ever growing countries of China and Hong Kong. 
"In all my years of working in higher education I have never been on such a worthwhile trip in regards to building partnerships and propelling a university's vision forward," said Shaun Keister, vice chancellor of development and alumni relations, who also took part in the trip. "The partnerships we created on this trip will serve UC Davis well as we continue to expand our prestigious reputation internationally." 
During the trip, Chancellor Katehi met with some of China and Hong Kong's most influential and important thought leaders, government officials and business executives, many of whom are alumni of UC Davis. At the meetings, the Chancellor shared the university's overall excellence in academics and research, and focused on UC Davis' leadership in food, health and sustainability. These dignitaries and thought leaders were especially interested in utilizing UC Davis' expertise as the No. 1 university in the world for agricultural research and teaching to build relation-ships to assist with China and Hong Kong's agricultural modernization and food security movements. 
The Chancellor also attended several alumni engagement events to provide international Aggies with an update about several import-ant university initiatives such as the World Food Center, West Village and the Confucius Institute. Additionally, the Chancellor was greeted with great fanfare when meeting with prospective students and their parents who also attended the events. 
Strengthening these partnerships with alumni, friends, prospective students and dignitaries in China and Hong Kong will be critical not only in ensuring the success of UC Davis' global initiatives, but also in ensuring that UC Davis can continue its efforts to be the one university to address the 21st century's most pressing challenges. 
Category
Tags