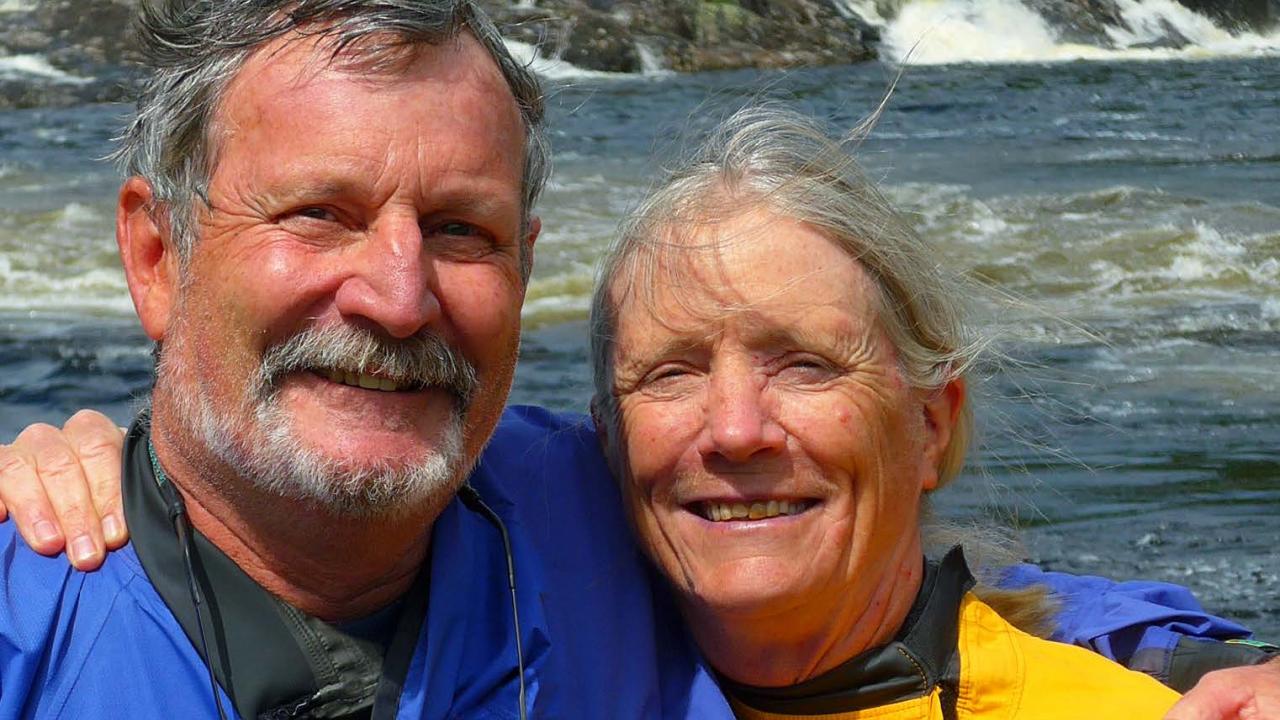 By Laura Pizzo
John Pascoe Ph.D. '86 and Susan Stover Ph.D. '87 met soon after they arrived at UC Davis for postgraduate clinical training in 1976. After intending to stay at UC Davis for only a year, they married, earned their Ph.D.s and never left. Pascoe is now an executive associate dean at the School of Veterinary Medicine, where Stover is director of the J.D. Wheat Veterinary Orthopedic Research Laboratory and a professor of anatomy, physiology and cell biology. In order to balance the demands of their careers with their desire to enjoy time together outside the workplace, they picked up an exciting hobby: whitewater rafting.
"We're both outdoors people, and whitewater rafting allows us to see some amazing country," said Pascoe, who has mostly rafted western rivers in the U.S. "And the really great thing for me is that there's no electronic leash once you start down a river."
Pascoe and Stover learned to raft alongside their children, who were eight and 10-years old when they got in their first raft. Now, their kids are 26 and 28 and are certified rafting guides. In 2014, they even instructed their parents in an eight-day rowing school. It's become tradition for the family to do at least one trip per year together.
"Whitewater rafting is a new experience every time," said Stover, a current CAAA member. "And as someone interested in wildlife and the environment, I appreciate that people who do these sorts of things earn a greater respect for the environment based on the incredible experience and country that they're exposed to on the river."
In addition to rafting, Pascoe and Stover are passionate about UC Davis. They have generously given to the School of Veterinary Medicine, the Jan Shrem and Maria Manetti Shrem Museum of Art, the Robert and Margrit Mondavi Center for the Performing Arts, the Arboretum and more.
Category