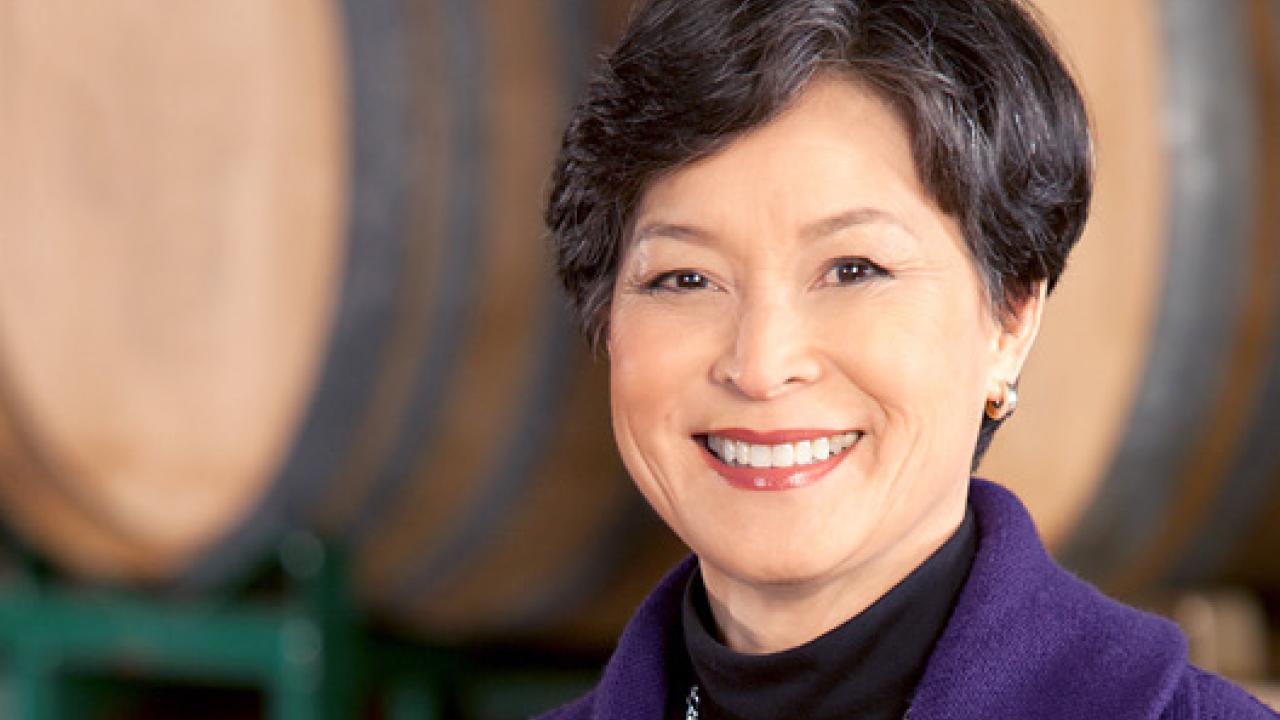 By Leslie Cory
"Success in any business starts with passion," Janis Akuna '72 said in describing her dual careers in financial planning and wine.
Akuna is vice president and a senior investment management consultant with Morgan Stanley Wealth Management. "I absolutely love that I can help people make the right decisions about their money," she said.
Her passion for helping customers came together with her appreciation for wine in 2008, when she co-founded Andis Wines in Amador County's Shenadoah Valley. Winemaking is a competitive business, but Akuna said, "It's a lifestyle that involves meeting wonderful people, eating wonderful food and, of course, drinking wonderful wine."
Akuna directs the operational and philanthropic activities, contributes to the marketing and sits on the tasting/blending panel. The winery is already earning recognition for its Zinfandel, Barbera, Grenache, Sauvignon blanc, Petite Sirah and other wines.
"Our goal at Andis Wines is to build the brand by consistently making the most delicious wines," she said. "As a relatively new winery, we are fortunate to have in place an experienced team from the best winemaker and cellar staff to the best tasting room manager and sales staff."
Akuna splits her time between living in California and Hawaii. She attended the weeklong UC Davis Executive Wine Program in 2012. "It is an excellent program for anyone in the wine industry or anyone contemplating going into the wine industry," she said.
Akuna values and maintains the friendships she made while attending UC Davis. Being involved with the Cal Aggie Alumni Association also keeps her connected to the university. "Becoming a lifetime member was one of the smartest decisions I made," she said.
Category
Tags