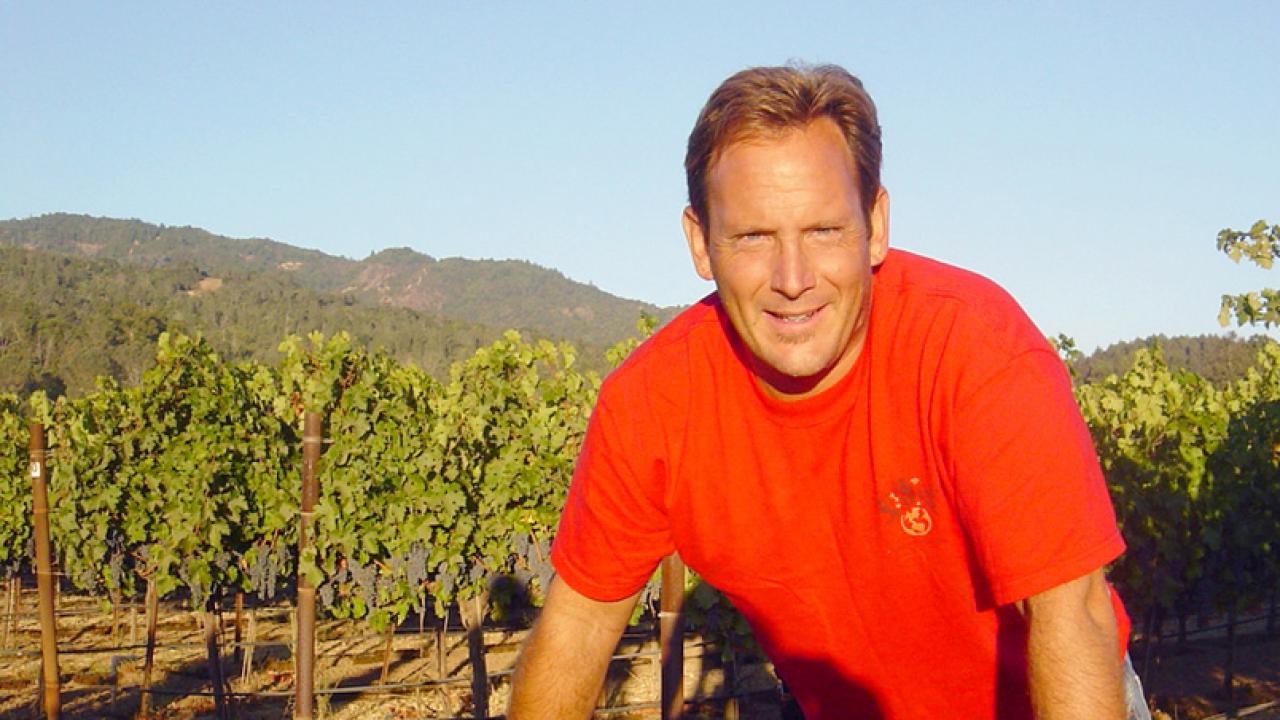 Stuart Spoto '82 used to make wine at home for fun. Now he makes wine commercially — but still at his Sacramento home. 
Spoto Wines, the first residential bonded winery in Sacramento County, makes its Cabernet Sauvignon and Bordeaux blends with grapes from the Oakville Station, UC Davis' own research vineyard in the heart of the Napa Valley. "Our operation is just like what you would find in Napa, but on a smaller scale," Spoto said. 
Spoto learned the art of making fine wines from his father, Henry Spoto Jr. of Davis, who has been featured in Wine Spectator magazine for his artisan wines. 
After earning his degree in chemical and civil engineering, Stuart Spoto spent several years working as a civil engineer. But he continued to make wine as a hobby and, about eight years ago, he decided to turn his winemaking passion into a business. "For awhile, I maintained my day job to pay the bills, but, as of 2010, I went full time making wines and I am so happy with how everything has turned out." 
Spoto Wines have won numerous awards at the California State Fair and other wine competitions, and received high scores from Wine Spectator. But Spoto sometimes still has trouble believing his success. "Making wine was just a fun hobby that I did with my dad," he said. "If you'd told me 30 years ago that I would have my own winery, I wouldn't have believed it." 
Spoto Napa Valley Wines is truly a family business, spanning three generations. Spoto's daughter, Arianna, who recently completed a degree in wine and viticulture at Cal Poly San Luis Obispo, assists with distribution. Spoto's wife, Christy Benty Spoto '83, has also been an integral part of Spoto Wines. 
Spoto said he enjoys participating in the Cal Aggie Alumni Association's Vintage Aggies Wine Program and the Mondavi Center's "Uncorked" winetasting events for donors. "I pour wines on campus, while seeing alumni that I haven't seen in years and supporting other great alumni winemakers." 
Category
Tags