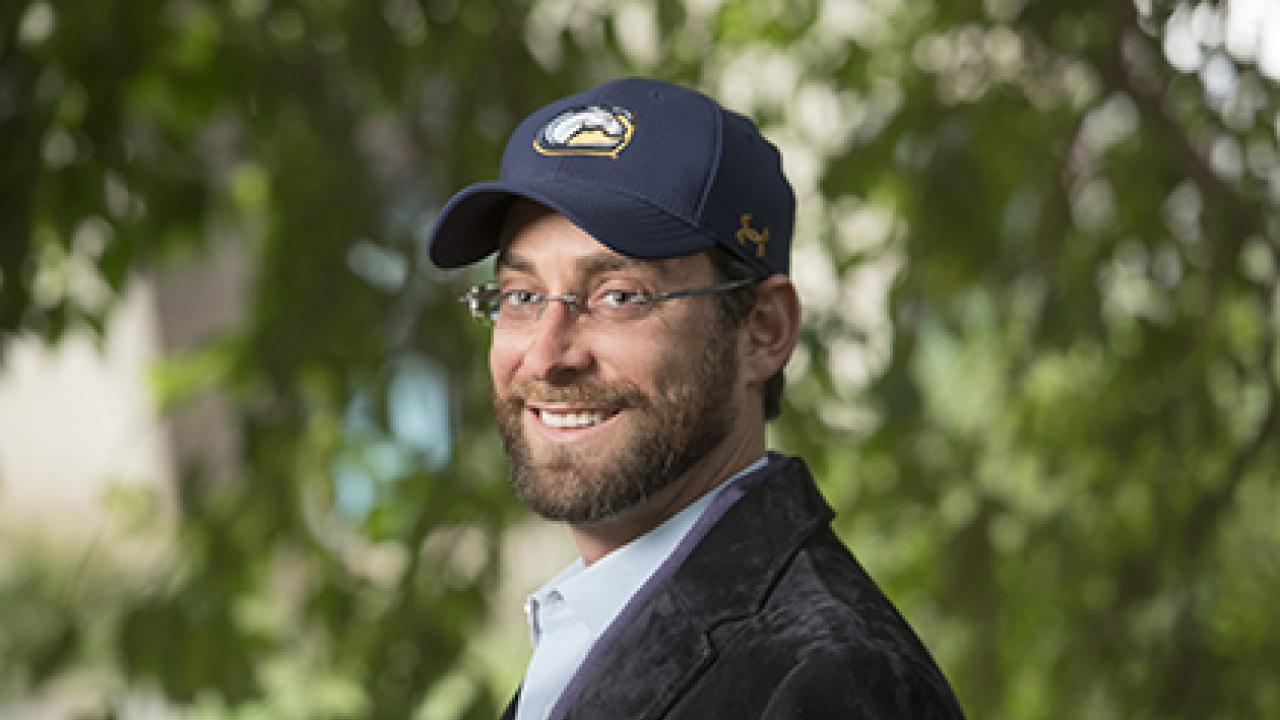 By Yinon Raviv
When DialSource, Inc. founder and chief executive officer Joshua Tillman '05 met with the Sacramento Kings business team, his confidence in his company and products shone through.  He challenged them: "If my product doesn't set new records for you this quarter, I will take you to dinner to anywhere in the country, on my dime."
One month later, the Kings signed on for a one-year contract, making them Tillman's first Sports franchise client.  Since then Tillman's company has signed it's the fourth, one-year contract with the Kings, grown to nearly 30 employees—including dozens of other UC Davis Aggies—and was named a Top 100 Global privately owned company by Red Herring.
Dialing in on Joshua Tillman's eureka moment
Tillman, an economics and political science double major, conceptualized his company's eventual product in a happenstance conversation with his engineering friends while still a student at UC Davis. 
He was discussing his internship at the time with friends and expressed a desire to find a more efficient way to dial the hundreds of phone numbers he had to make each day. During this conversation, the idea for an automatic dialer that eliminated dead air came to him.  Luckily, his tech-savvy friends agreed to help him build a prototype.
"At first, I just wanted something to help me at my internships," Tillman said. "But it did more than that. It made me the top performer by a 20-times margin. It was then that I realized this had much more potential."
Six months later, Tillman told those same friends that he wanted to start a company.
"They thought I was nuts," Tillman recalled. 
Turning an idea into a company
In 2007, DialSource was born. The team got to work, selling to small and medium-sized businesses across California. When they were ready to scale for large enterprise clients, DialSource traveled the country sponsoring conference after conference. Years later, big names cascaded in: The San Francisco 49ers; The University of Texas, Austin; The San Francisco Chronicle; UC Davis Athletics; Stanford Athletics.
"Our meeting with Stanford was an interesting scene," Tillman said. "Their team is sitting there in Stanford gear. I walk in with a half-dozen of my engineering team, who are clad in UC Davis gear. And in that moment, our guys – the UC Davis team – were teaching the Stanford how to leverage our technology, to humanize the customer experience through analytics, automation via DialSource. UC Davis was showing Stanford the way. That's a pretty cool moment."
At DialSource, Tillman has continued to add Aggies to his team, having hired 30 UC Davis graduates to work at the company's Sacramento headquarters. His company also has a strong partnership with the UC Davis Internship and Career Center, sponsoring every career fair since the company's founding.
"Having smart, passionate people in your company is absolutely crucial," Tillman said. "And UC Davis is doing an amazing job churning out smart, passionate people."
Category
Tags