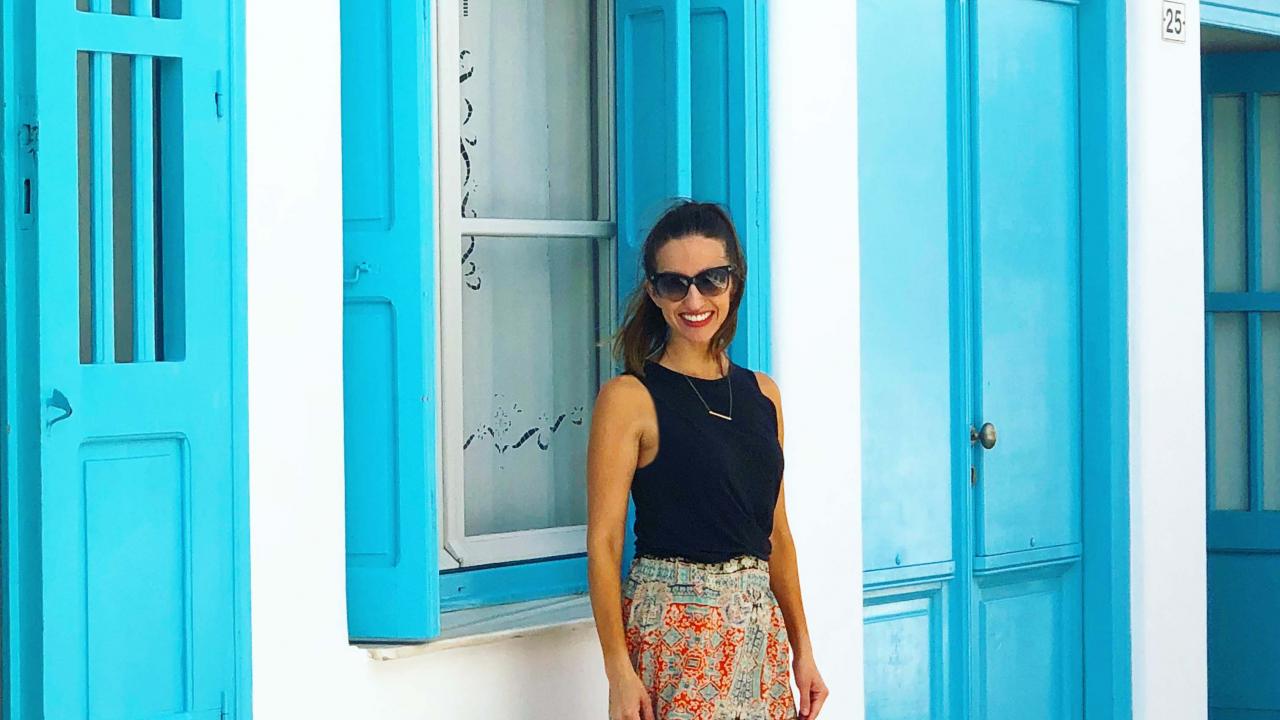 By Ashley Han
It's safe to say traveling is one of Angela Blanchard's passions – the 2005 graduate has visited more than 40 countries around the world. But it was a month-long trip to India that changed the course of her life.
Blanchard's experiences in India shaped her perspective on human rights, inspired her to study women and gender studies at UC Davis and become a lobbyist to ensure equitable access to health care for children and women in her own state of California.
"Seeing children with open sores on their bodies was a big eye-opener for me and piqued my interest in early childhood education, health and equity," Blanchard said. "I was so struck by the extreme wealth distribution and the obvious lack of health care access." 
For 15 years, Blanchard has worked for Political Solutions in Sacramento, the largest woman-owned lobbying firm in California, managing the firm's advocacy efforts. As an associate partner, Blanchard leads statewide grassroots efforts and develops coalitions to secure millions in state funding for issues like extending health and privacy rights for minors and improving the California's Children's Services program, Genetically Handicapped Persons Program and Every Woman Counts program. 
One of Blanchard's most memorable campaigns was for the Breast and Cervical Cancer Treatment Program, which previously provided undocumented, uninsured or underinsured candidates with only 18 months of treatment. Blanchard and her team used budgetary and legislative strategy, with the help of State Senator Toni Atkins, to remove the 18-month treatment cap.
"I met a woman through this advocacy process who was undocumented and had breast cancer for the second time," Blanchard said. "She called me crying, thanking me for what we've done and said now no one will have to live through the horror of wondering when the treatment clock is going to run out."
Blanchard found her passion for advocacy and lobbying through travel and meeting mentors in the UC Center Sacramento program (UCCS). The University of California program is operated by UC Davis and offers a distinctive academic program in public policy throughout the university's 10-campus system, providing students with opportunities to study through seminars and internships in and around the state Capitol.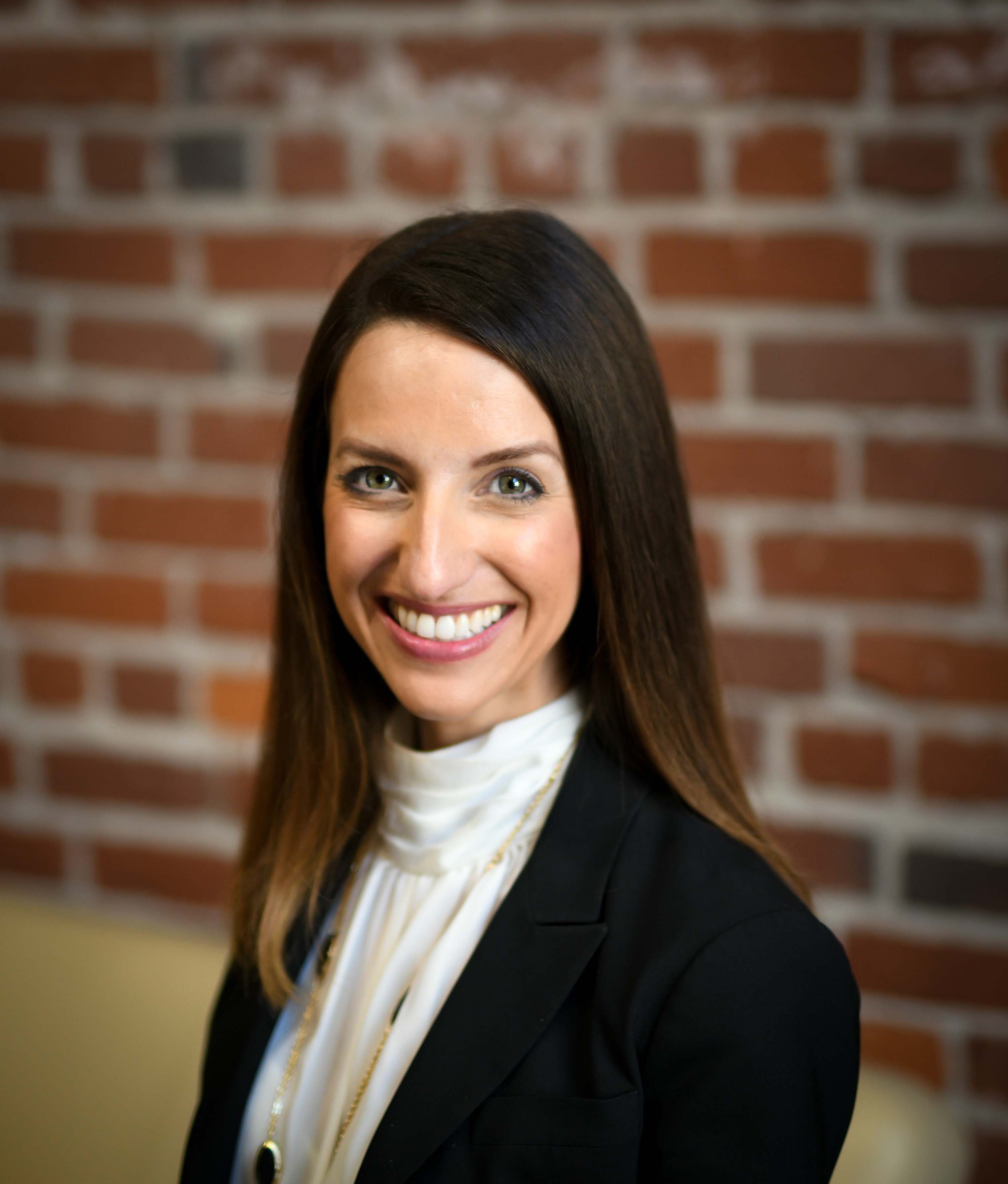 Curiosity and passion opens pathways 
Throughout college, Blanchard worked many part-time jobs at restaurants, which meant no time for extracurriculars; however, UCCS offered her an opportunity without the sacrifice.  
"I was able to continue my part-time job while also having an enriching experience at the capitol," Blanchard said. "My internship was with then-State Senator Liz Figueroa, who was phenomenal, a total powerhouse." 
Through the program, Blanchard also met her mentor, Steven Arditti, assistant vice president and director of state government relations of the UC system. Arditti was the chief lobbyist for the UC system when Blanchard was a student and he guided her into a lobbying career.
"Steve was the first individual who encouraged me to look at public affairs and explore it," Blanchard said. "If it hadn't been for him, it would have taken me much longer to find my career."
Grateful for her experiences at UCCS, Blanchard and her husband donate to the UC Center Sacramento Scholarship Fund to support students following in her footsteps.
"Contributing to the program gives deserving students support to offset financial pressures, and hearing from students who've received the scholarship makes me incredibly happy," Blanchard said.  
Political Solutions also has a robust paid internship program, with students from all over the state, including UC Davis. 
"I love having UC Davis interns because of their social values, commitment and work ethic," Blanchard said. "Intellectual curiosity and a hard-working spirit are qualities that drive me to select the candidates that I do." 
Today, Blanchard continues to implement skills she gained at UC Davis in her career such as public speaking.
"The opportunities, the leadership skills, the network that UC Davis provides is so unique and robust, that it's a pleasure connecting with Aggies anywhere," Blanchard said. "I'm very proud of my experience at UC Davis and the UCCS program, and learned that if there's an intellectual curiosity and passion, there is always a pathway."
Category