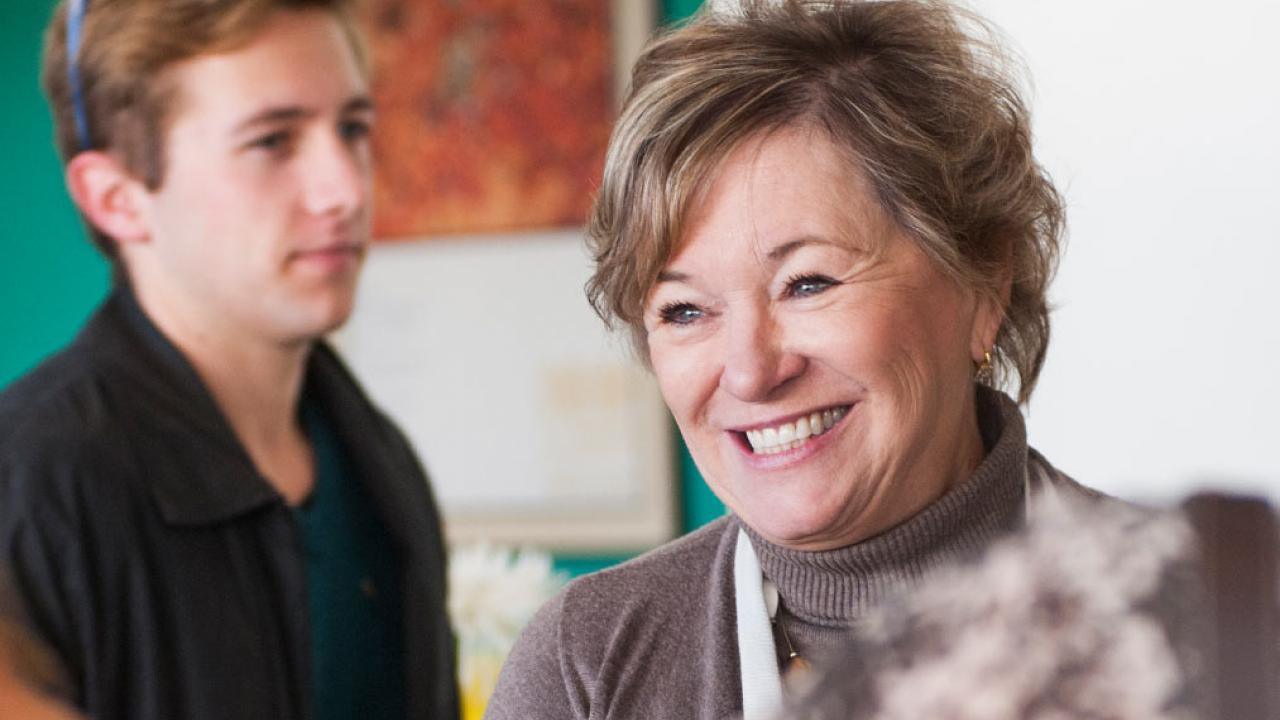 "UC Davis is a very large campus, but it feels so small because it really provides opportunities for us to engage and come together,'" she said. "You feel like family when you walk on campus."
Heard serves the Aggie Parent and Family Association, organizes gatherings to involve students' families in the life of the university, and edits a monthly newsletter for parents.
Heard and her husband have seen three children through college and have one still in school. Together, they've had successes and learning opportunities. "It helps me understand the transitions that parents encounter along the way," she said.
Heard is passionate about helping families find the campus resources they need. "A student may be struggling and have no idea where to turn," she said. "There is nothing more gratifying than helping students and parents troubleshoot or putting them in touch with the resources that will help the students succeed."
Parents helping parents is part of the UC Davis family's strength, Heard said. Parent volunteers participate in admission events and celebrations around the world to send new students off to campus. They're also there to help parents with the logistics — and emotions — of moving their freshmen into residence halls to begin a new life chapter.
Heard is especially proud of how a new parent advisory council is reaching out to the parents of students who are from underrepresented backgrounds or will be among the family's first generation to graduate from a university.
"I have such a great fondness for our community of parents, many of whom have become friends," she said, "and all are members of the Aggie family."
Category
Tags